Operation Endurance: Where Navy meets science on the edge of Aotearoa
When a science and conservation operation gets fast-tracked due to Cyclone Gabrielle, Navy expertise and scientific rigour make the mission work.
28 April, 2023
There's a saying that revolves around the Navy's multi-role vessel.
"The answer is Canterbury, what's the question?"
Since January, HMNZS Canterbury has completed a scientific mission in the Kermadec Islands, a cut-short mission to the Sub Antarctic, a humanitarian and disaster relief mission to Hawke's Bay and an amphibious exercise in Fiji.
For the ship's sub-Antarctic mission, Operation Endurance, Canterbury was only a day into a scheduled 10-day mission to Campbell and Auckland Islands when it was recalled to help with the response to Cyclone Gabrielle.
The ship's Command team, Department of Conservation, Defence Technology Agency and staff and students from Sir Peter Blake Trust worked together to condense their programmes and make the mission a success for everyone.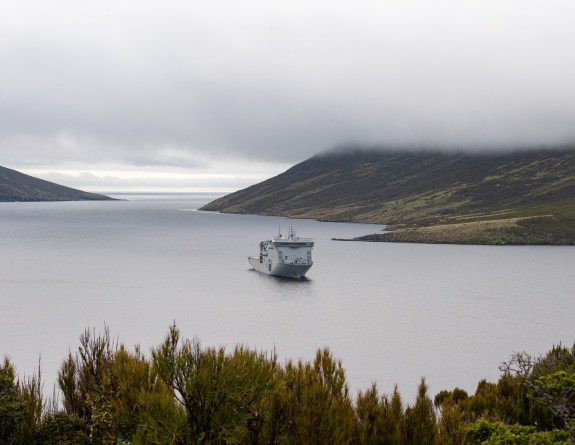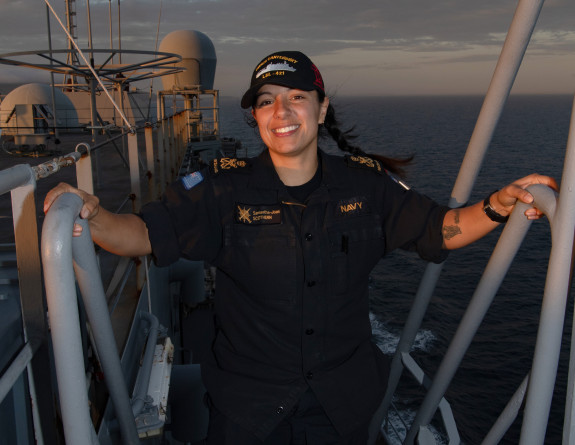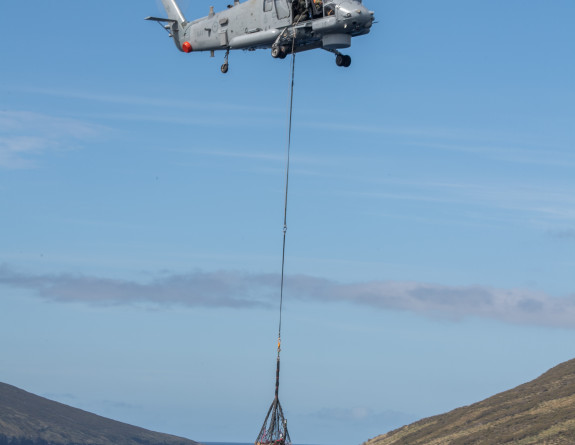 Keeping your ship close
At Campbell Island, the main collection of huts and buildings known as Beeman Base are located at the far end of Perseverance Harbour. The closer HMNZS Canterbury can get, the easier and quicker it is to get personnel and supplies to and from shore.
The harbour is deep, to within a kilometre of the base, but it is notorious for ships dragging their anchors in the varying cross winds that blast down the island's scalloped gullies. A ship needs a 'safety swing circle' and that doesn't leave much room.
Canterbury's Commanding Officer, Commander Bronwyn Heslop, had been advised not to anchor overnight. But as an accomplished meteorologist, she looked at the data and wind strength and direction and made the call to do so.
"It saved us a lot of time weighing anchor, and conducting pilotage in and out. Remaining at anchor on that night contributed greatly to the success of the operation in the timeframe that we had."
And CDR Heslop was delighted with the good weather for the two days, something which probably wasn't predicted at 52° South.
"It was completely atypical. We were blessed with great weather up at Raoul Island and things worsened there. It deteriorated for the final part of Operation Havre and I thought it was great training for Op Endurance… it wasn't needed."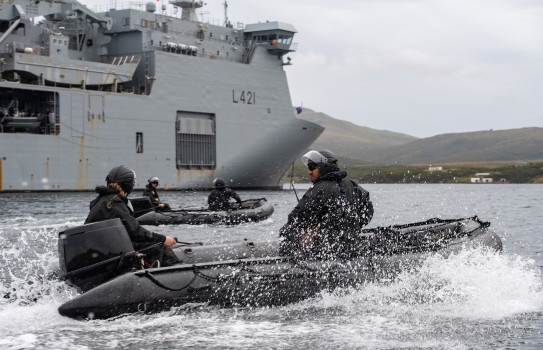 Mountain flying at low level
Its highest point is only 558 metres above sea level and many people might call that a hill, but Campbell Island still requires mountain-flying skills and a lot of preparation.
Royal New Zealand Air Force No. 6 Squadron and Seasprite NZ3614 managed to take 13 loads ashore and bring back seven loads to HMNZS Canterbury.
Pilot, Lieutenant Commander Luke Godsell said the previous Operation Endurance team had put together a comprehensive guide on flying conditions in the Sub-Antarctic Islands.
"One of the key prep things we have is the mountain flying training that we do, even though we are not up at the heights of mountains a lot of the techniques and weather expected is similar.
"It's the local effects that can catch you out. You can have a predominant wind from the west but because of the terrain, and very steep cliffs on a lot of areas of the island, you can find it will come from any direction."
"Beeman Base is another great local effect for the wind where it can be coming from one direction, but once it hits the terrain it shifts, accelerates and can catch you off-guard."
In the end, the only hindrance was cloud, which delayed some of their jobs around Mt Honey.
"We'd basically fly circles, wait for the cloud to shift and then get in there to drop in and out."
They had been planning on getting up to six days' flying, but in the two days they were in the air they achieved enough.
"We got everything done that we were tasked to do in the two days. If we had another five days there would have been wildlife tasks and some extra kit to come off the island."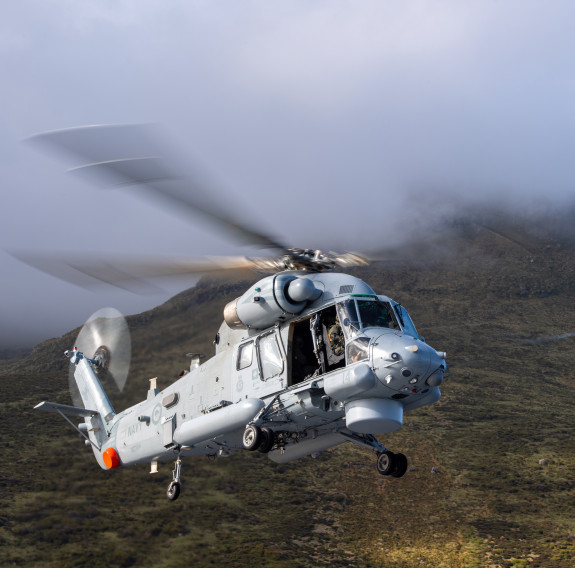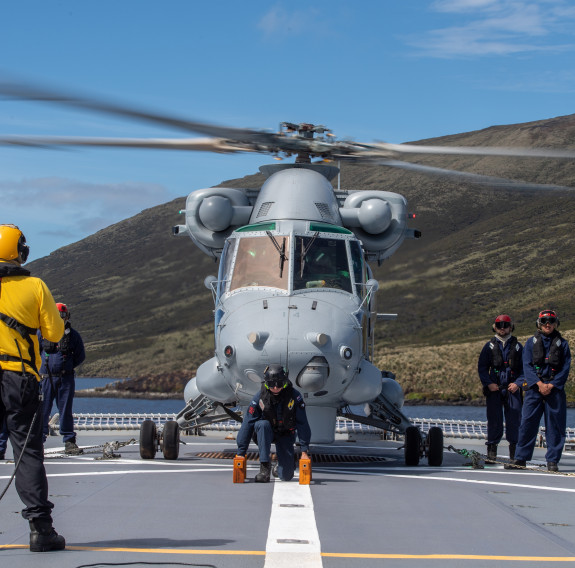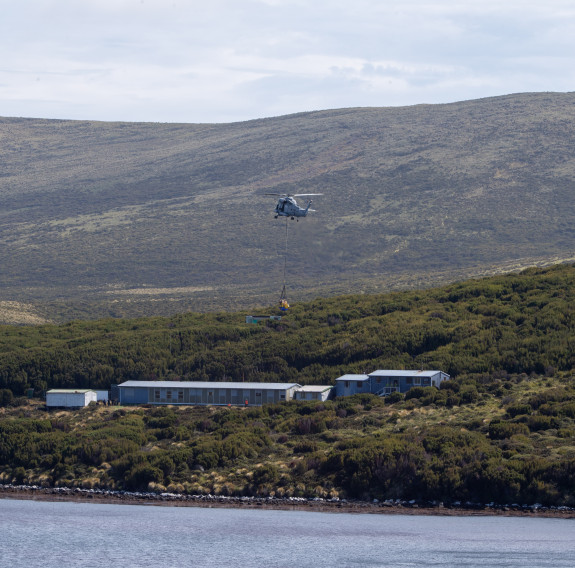 Mud, kelp and plankton
The Sir Peter Blake Trust's environmental leadership expedition included 11 students and five teachers taking part in scientific research with scientists from the University of Otago, GNS Science and the Cawthron Institute.
In two days they managed to take a 3.3-metre deep peat core sample in the mist of Campbell Island's Col Lyall Saddle, within sight of nesting albatrosses, and collected plankton and kelp samples from the waters of Perseverance Harbour.
"We are sampling peat to look at the changes in the westerly winds through the sediment layers," said Ankia Van Zyl, from Auckland.
"We also collected plankton from the back of HMNZS Canterbury to look at environmental DNA so it's possible to detect the presence of something like a marine pest without actually have to visibly observe, by which point it might be too late to do anything about it."
Lara Teodoresdu, also from Auckland, said sampling kelp would assist research being carried out in Antarctica.
"In the past couple of years they have noticed some kelp wash up on the shores of Antarctica. And so it drifts around the continent [via the Antarctic circumpolar current] and onto the Antarctic Peninsula.
Campbell Island sits in the path of the Antarctic circumpolar current, which is driven by strong westerly winds.
"We are looking at the kelp on the shores here and testing it to see if the microbes and pathogens can be transported on kelp rafts across the Southern Ocean."
The Sir Peter Blake Trust has been accompanying Navy ships to New Zealand's outer islands for more than 10 years. The first was 2012 on Op Havre aboard CANTERBURY and also in 2014, and 2016 (aboard Offshore Patrol Vessels), 2018 and then this year.
Blake Head of Programmes Jacob Anderson said their truncated work programme shows how much you can do in one day.
"The peat collected from Campbell Island can be used to understand how the changing strength of westerly winds have influenced rainfall patterns, and how heat and gases (such as carbon dioxide) are exchanged between the ocean and atmosphere.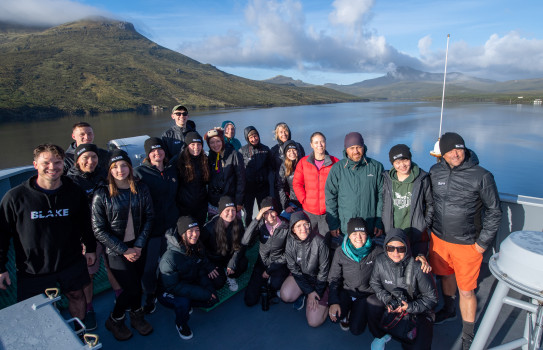 DOC fast-track conservation tasks
The Department of Conservation's flying visit to Campbell Island as part of Operation Endurance achieved a few targets, despite the short time frame.
One of the tasks completed was installing a radio repeater on Mt Honey, which will improve communications between huts on the island – making life easier and improving safety.
DOC was also able to fix a leak in the roof of its building at Beeman Base and take an inventory of its equipment, which would make planning for the next trip easier, DOC operations team lead Sharon Trainor said.
Aside from the logistical tasks, DOC staff managed to do a little albatross and penguin monitoring.
Eleven hoiho penguins at Middle Bay had their blood sampled and were swabbed for disease monitoring, and nine have had satellite tags attached to track post-guard (when parents leave the nest to search for food) and pre-moult foraging at sea.
They installed 12 remote cameras at royal albatross nests to monitor breeding success and attached 29 geolocator tags on royal albatrosses to monitor their movements over the next year or two.
They also counted as many birds within the study area as possible and checked for banded birds.