NZDF assistance in search and rescue off North Cape
The New Zealand Defence Force assisted yesterday with the search and rescue off North Cape, after fishing charter vessel Enchanter activated an emergency beacon during the night of 20 March, 2022.
22 March, 2022
There were five survivors and five deceased after the vessel ran into trouble while on a charter.
A Royal New Zealand Air Force P-3K2 Orion, with a search and rescue crew of 12, departed RNZAF Base Auckland, Whenuapai, at 0100 on Monday to assist in the search for those missing.
The Rescue Coordination Centre NZ requested a second P-3K2 join the search and that aircraft arrived in the search area at around 1230 yesterday, and remained searching until last light before returning to Base Auckland.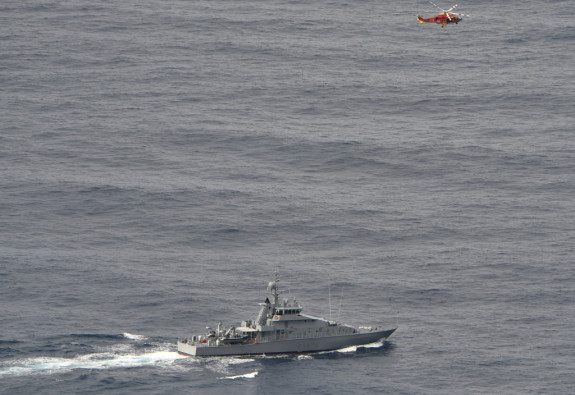 Crew on Royal New Zealand Navy ship HMNZS Taupo assisted with the search, and recovery of two deceased, after the ship arrived in the vicinity of North Cape around midday yesterday. HMNZS Taupo returned to Devonport Naval Base last night.
A Royal New Zealand C-130 Hercules transported New Zealand Police divers from Wellington to Kaitaia Airport, as the search continued today for one person.