NZ soldiers train Ukrainian battlefield recruits
Move, shoot, communicate and medicate is an adage that resonates with most members of the Royal New Zealand Infantry Regiment, but for members of Op Tīeke it now has the added focus of survivability and lethality.
04 October, 2022
Two NZ Army teams have commenced delivery of training to Ukrainian battlefield recruits, working alongside the British Armed Forces. The training is taking place in the United Kingdom. The training consists of an intense and high tempo five-week training programme which maximises the amount of time in the day to deliver training in weapon handling, field-craft, medical treatment, offensive and defensive operations, and marksmanship.
The key focus for Kiwi Team 2, from 2/1 RNZIR, has been on gearing all learning outcomes towards supporting the two main lines of effort from the training - enhancing the Ukrainian soldiers' lethality or providing the skills to increase their survivability.
The Kiwi Team 2 Company 2IC, Captain Jordan Corke, said the team got underway shortly on arrival in the UK.
"We have hit the ground running and are well underway in the delivery of our first course. So far, we have delivered training on weapon handing, medical training, Law of Armed Conflict, and conducted two field exercises focusing on section offensive operations and field-craft."
The training is having a positive impact for both the Ukrainian trainees, British peers and our Kiwi soldiers.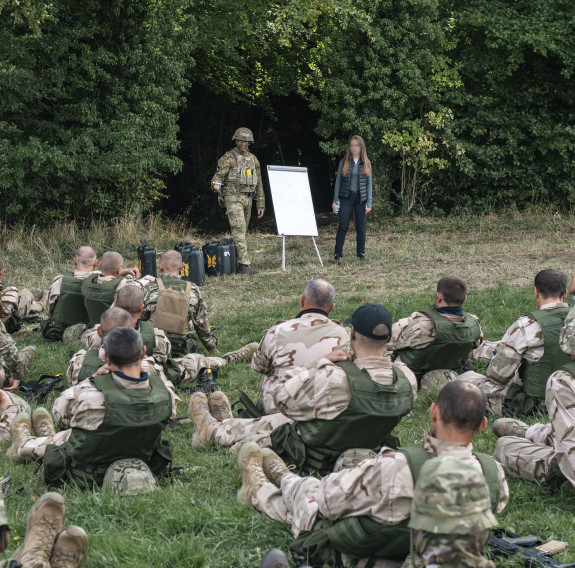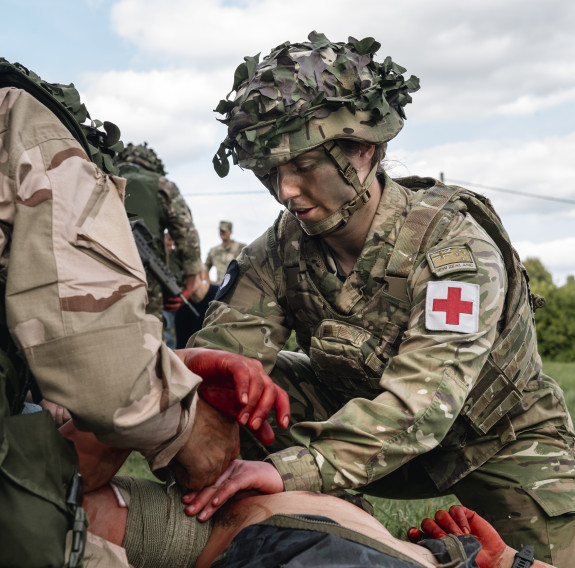 Major Josh Sullivan, Officer Commanding Kiwi Team 2 said: "Op Tīeke has been a positive opportunity for us and directly ties to the regeneration of our combat corps skills sets and junior leadership. Our soldiers are displaying innovation and dedication in their lesson preparation and delivery because they understand how important this training is for our training audience and they know there is no chance for further rehearsals at the completion of the course. Incorporating battlefield inoculation in our training serials has become massively important, and the team are leading the way in enhancing this."
Op Tīeke also provided an opportunity to learn and improve our own system of training and tactics, he said.
"We are trench novices and thought this was a style of warfare that was a thing of the past. This recent conflict has highlighted that's not the case, and we have lots to learn about how to enhance our own tactics and procedures should we be involved in future conflicts involving this style of warfare," Major Sullivan said.