NZ Navy personnel play part in Middle East drug bust
Royal New Zealand Navy personnel supporting counter terrorism and counter narcotics operations in the Middle East say it has been rewarding being part of operations that have seen more than 22 tonnes of illicit drugs seized and destroyed.
10 August, 2023
Four RNZN personnel, based in Bahrain, have been part of the Combined Maritime Forces' (CMF) Combined Task Force (CTF) 150.
From January to July this year, CTF 150 was led by the United Kingdom's Royal Navy, and included personnel from the Royal Navy, Royal Air Force, Royal New Zealand Navy and Italy's Marina Militaire.
CTF 150 aims to prevent criminal and terrorist organisations from carrying out operations and illegally moving people, weapons, and income-generating narcotics.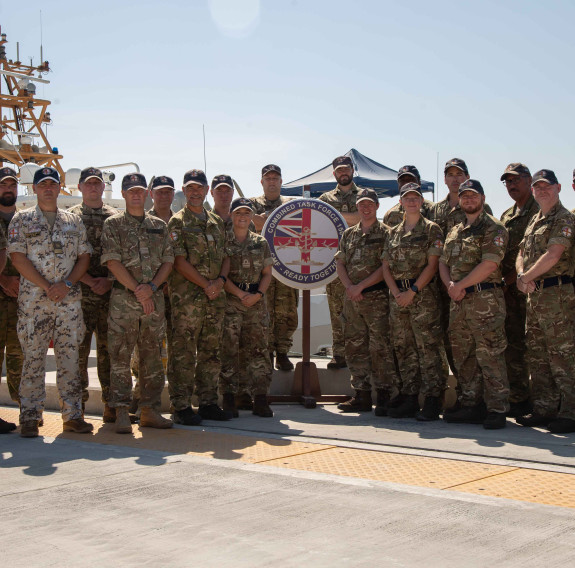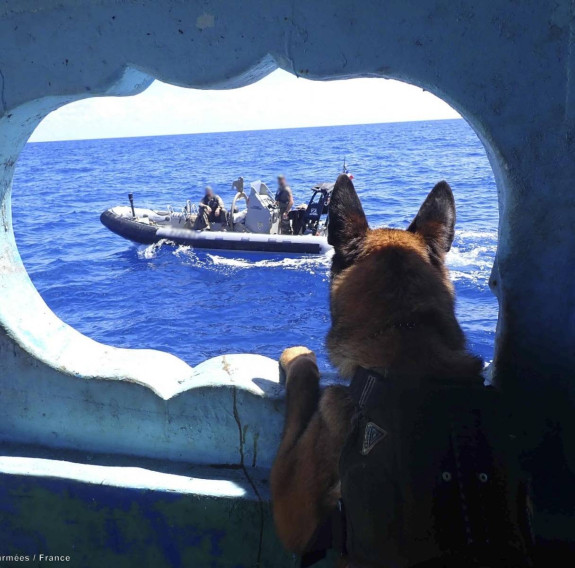 It has overseen and delivered maritime security operations across an enormous area, from the Gulf of Oman in the north, across the vast Indian Ocean, and down as far as the Mozambique Channel in the south.
The four RNZN personnel have been attached to CTF 150 in multiple headquarters roles, assisting in delivering 51 maritime security visits and boardings, 14 of which resulted in successful interdictions.
CTF 150 personnel directed ships and boarding teams from the US Navy, the US Coast Guard, the Royal Navy and the French Marine Nationale, resulting in the seizure and destruction of more than 22 tonnes of illicit narcotics.
The drugs included hashish, heroin, methamphetamine and fenethylline tablets, with an estimated wholesale value of more than $US300 million ($NZ495 million). Around seven tonnes of the overall haul was heroin and methamphetamine, with CTF 150 reporting an increase in these more damaging and addictive drugs being trafficked over maritime routes.
Senior National Officer, Wing Commander Brett Clayton of the Royal New Zealand Air Force, who is based at the CMF, said the Navy personnel deployed to CTF 150 found it a privilege to be part of a successful mission and work with other nations which had the common goal of stopping the flow of narcotics.
Lieutenant Michael Linehan, one of our four RNZN personnel, said the deployment gave him the opportunity to see and conduct maritime operations from the shore, having previously spent his career at sea.
"Working with our longstanding partners from the United Kingdom was highly rewarding, and it was a great experience to meet mariners from so many different countries, see maritime operations from the other side, and work together with other nations cooperating as a coalition force."