NZ Navy Hydrographers get to work mapping Niue's unique landscape
Royal New Zealand Navy (RNZN) Hydrographers from HMNZS Matataua have been working in Niue this month as part of Exercise Tropic Twilight.
28 July, 2022
Surveying the main Sir Robert's Wharf in Alofi and boat ramps in Avatele and Namukulu, they have been gathering data that helps to confirm what sea access is available and inform decisions about infrastructure upgrades that may be required.
The Government of Niue requested assistance from the RNZN to carry out a full bathymetric survey of these areas, to determine water depths, find any hidden dangers, and show an accurate shape of the ocean floor and coral reefs.
HMNZS Matataua provides the Navy's deployable maritime capabilities that safeguard access to harbours, and inshore waters.
This work in the Pacific is important as it ensures navigation charts are up to date, explosive remnants of war can be located and rendered safe, and the unit can respond to natural disasters or maritime incidents, such as locating sunken vessels.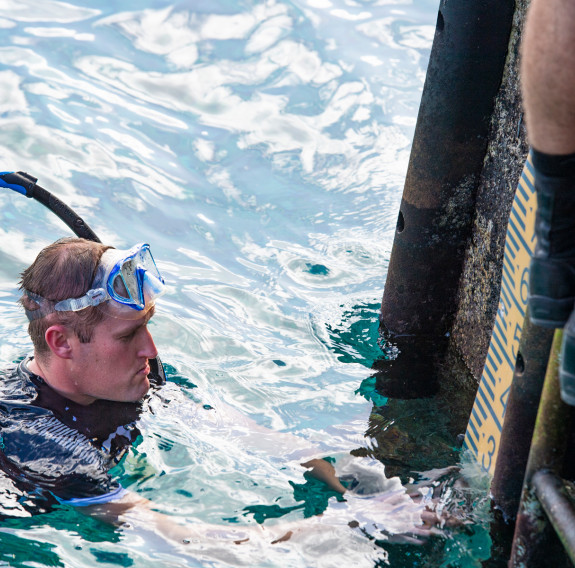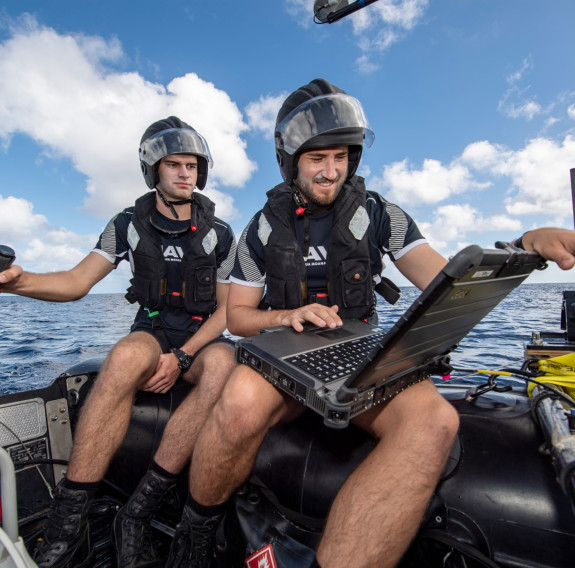 When deployed after a natural disaster, the capability can ensure that harbour approaches and boat ramps are clear for shipping and aid can be delivered where it is needed.
Lieutenant Commander (LTCDR) Gin Atkinson is leading the team in Niue, and said the survey in Niue has been really interesting.
"The bottom type is almost entirely coral, rather than a mix of sand and coral, which is different to what we usually see in the Pacific. Niue is one of the largest coral atolls in the world which is very unique, and we're seeing a lot of tropical fish in the crystal clear water."
"The water depth of the coral reef drops off steeply, and we're lucky enough to be here during the whale season, so whales can be spotted right from the shore. We always turn the sonar off if the whales come too close to the boat, which is a welcome break from surveying."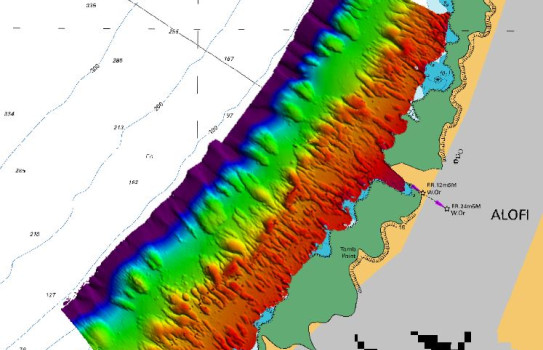 The Niue tasks will be completed at the end of July, and the team will deploy straight to Tonga for another charting survey there, before moving on to Fiji to collaborate with the Fiji Hydrographic Service.
After that they will move to Tuvalu for Operation Render Safe, where they will combine with a Matataua Explosive Ordnance Disposal Detachment and work alongside the Australian Defence Force and the United States Marine Corps to find and map explosive remnants of war that remain from World War II.
LTCDR Atkinson said a RNZN Military Hydrographer's 'office' could be anywhere in the world.
"Personnel in our team have recently been to places as diverse as Antarctica, Tonga and San Diego. Sometimes we're on a ship, sometimes we're flying somewhere with the Air Force, and sometimes we're ashore with the Army. We get to be involved in so many different operations and exercises in really diverse locations."