NZ Army thanks town for helping with substantial exercise
Exercise Baghlan, involving hundreds of soldiers, has concluded in Whanganui.
29 April, 2023
Army personnel became a familiar sight in Whanganui during April, with over 150 personnel engaged in a mid-level threat exercise in an urban environment.
The exercise, based at Languard Bluff, was conducted over the period April 14 and wrapped up on April 20. It involved 150 personnel and included infantry, logisticians, signallers, gunners and engineers. It provided a setting for select personnel to learn how to command a rifle platoon as part of a platoon commanders' course.
It saw soldiers develop and practise section and platoon level tactics, techniques and procedures against an urban environment threat.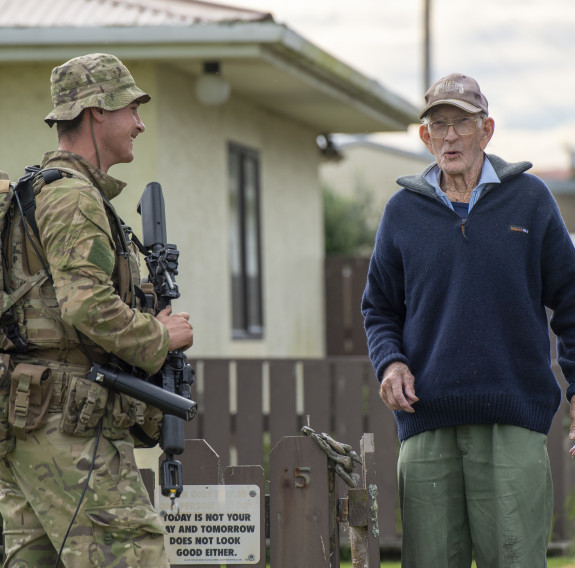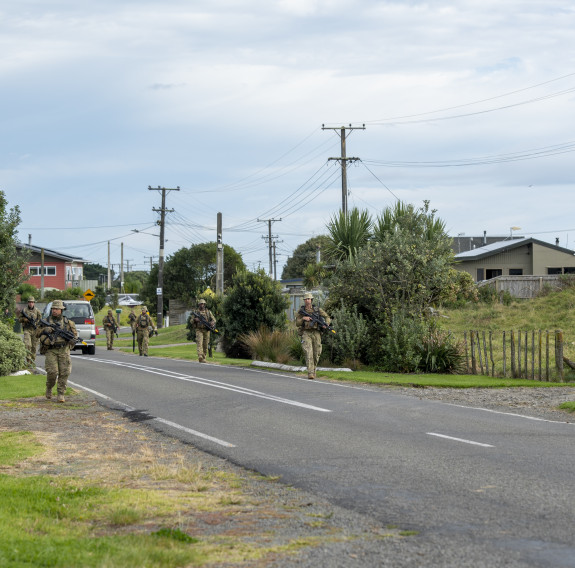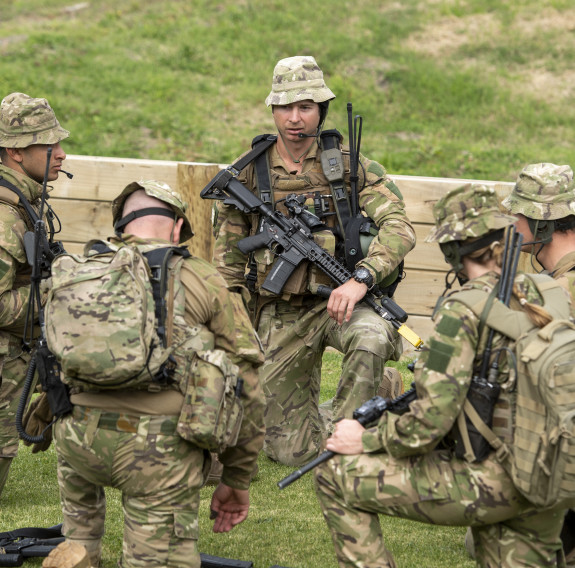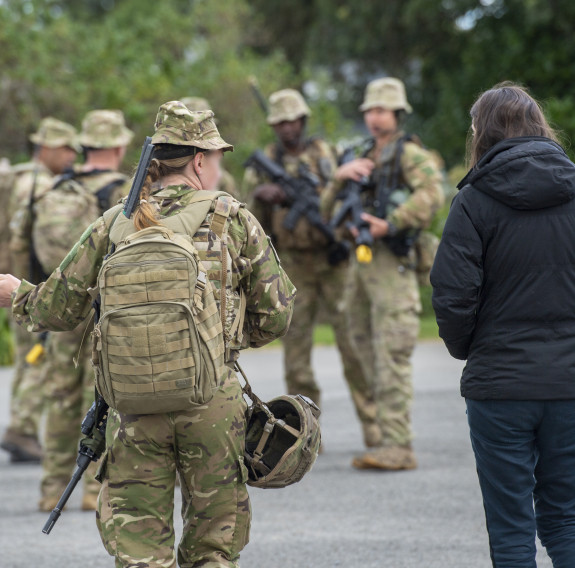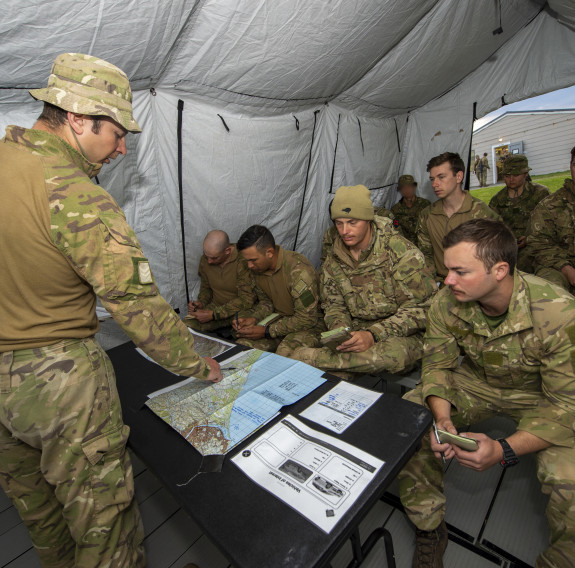 Officer Commanding Victor Company Major Haedyn Jenkinson said Exercise Baghlan was a great opportunity for soldiers to learn and apply what they had learnt to commanding a rifle platoon.
"Exercise Baghlan achieved two main goals. It provided a setting to train and test students in the command of a rifle platoon. It also allowed different units from all over the Army to come together, integrate and practice their skill sets within a security and stability operational setting in an urban environment. Exercise participants included Engineers, Signallers, Intelligence Operators, Working Dogs, Infantry, Logistics personnel, a Female Engagement Team and a Joint Fires Team. It also included students from both Tonga and Fiji."
Overall the exercise was a major success and it was great seeing soldiers from all corners of the Army come together, share their knowledge and experience and all work as a team to achieve a desired aim.
"I am very proud of all those involved and what they managed to achieve in a short time space."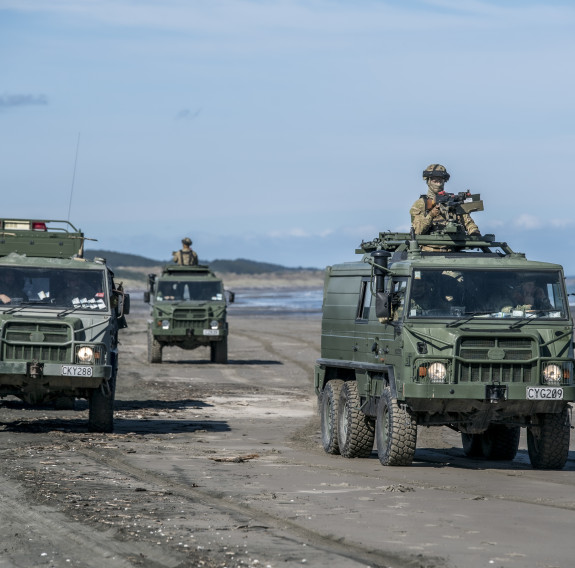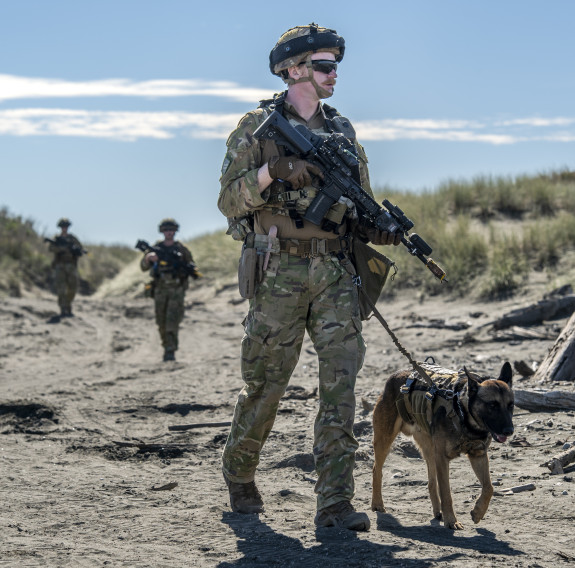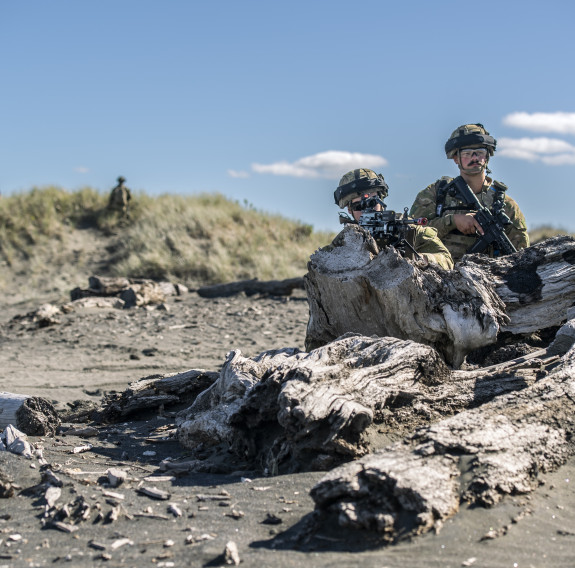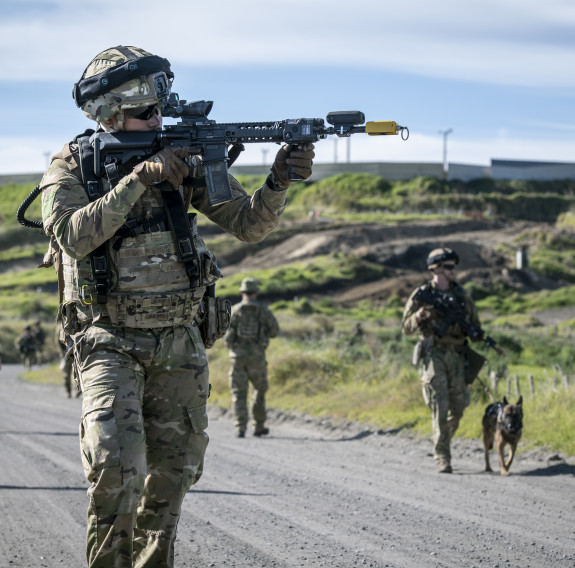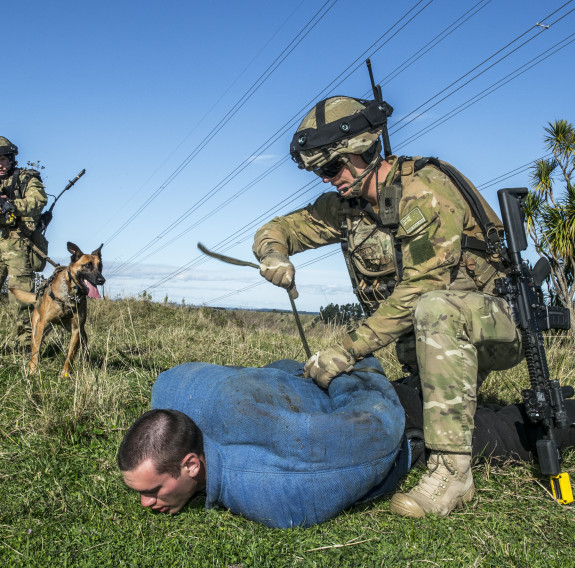 Whanganui had been a great area to undertake this exercise in, he said.
"We are exceedingly grateful to the people of Whanganui for hosting us for Exercise Baghlan. Whanganui provided the perfect setting for the exercise due to its location and terrain variation which allowed the soldiers to be tested through numerous different scenarios. The people of Whanganui were incredibly friendly and receptive to our training and I would particularly like to thank those who worked with us to make the exercise a success. Without your support we could not have achieved what we did."
During the exercise a number of areas were utilised, including Whanganui town, the substation, the Brunswick Mill, the beach and the surrounding areas at Languard Bluff.