NZ Army returns to train alongside Pacific Partners in Fiji
After almost a two-year COVID-19 related hiatus, the New Zealand Army is back training with its Pacific Partners, conducting a combined exercise with the Republic of Fiji Military Forces (RFMF) in Fiji.
08 July, 2022
The Officer Cadet School (OCS) of New Zealand is responsible for the training and development of the New Zealand Army's potential commissioned officers, and is undertaking Exercise Veiliutaki in the Republic of Fiji, which is designed to test students in command, leadership and battle craft in a jungle environment.
From 1 July to 30 July, the OCS will be on exercise in the Nausori Highlands, conducting integrated close-country training with the RFMF.
Seventy-two RFMF personnel, 90 New Zealand soldiers and four international students from Tonga and Fiji are taking part.
The exercise will re-affirm long-standing relationships with the Fijian military through combined jungle training, battle craft and cultural exchanges, while testing the Officer Cadets in command and leadership.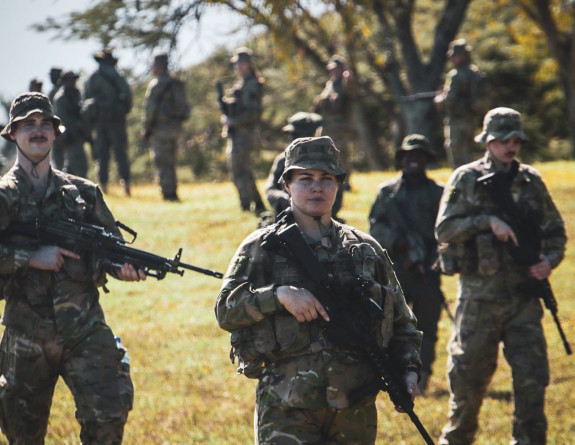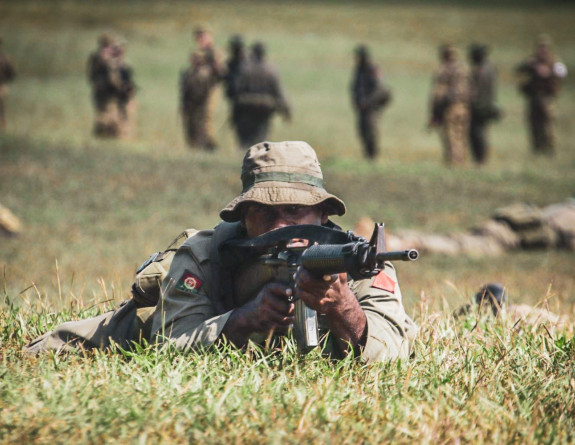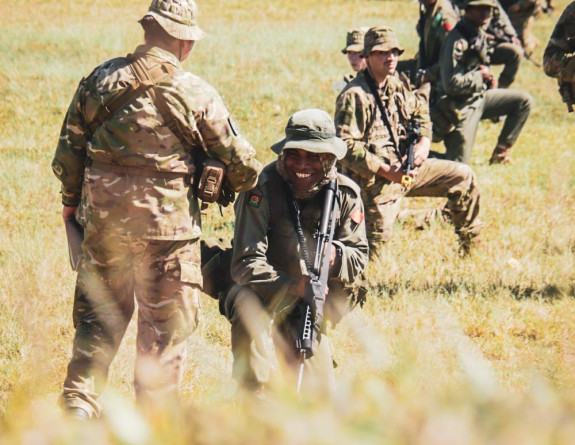 Captain Jonty Hooson, Senior Instructor of the Field Wing at the Officer Cadet School, said by integrating the RFMF into the exercise, it enhanced the learning and experience of the cadets as they provided an array of support.
"Everything from soldiers operating alongside us within a platoon, to training teams coming over and showing us how they do exercises, as well as chefs and physical training instructors to help us through the acclimations phase as well."
Captain Hooson said it was great to be able to work alongside the RFMF, as New Zealand was quick to respond to anything overseas, but particularly when it involved partner nations like Fiji.
"We are pretty excited we can get overseas again, specifically to one of our key partner nations.
"They are really coming to the party with a lot of resources to help us out as well."
Overseas exercises were beneficial, he said.
"We get primary jungle to train in, but more importantly it shows partner nations working together, and it gives the cadets overseas experience in terms of non-operational deployments."

Captain Jonty Hooson, Senior Instructor of the Field Wing at the Officer Cadet School
Every year the Officer Cadet School of New Zealand conducts a field training exercise with a close partner nation as part of the New Zealand Commissioning Course.
The exercise is focused on military leadership, command, and field training that seeks to enhance compatibility and maintain genuine partnerships.
Each exercise focuses on the Pacific or South East Asian regions, with previous exercises held in Fiji, Brunei, Samoa, Tonga and Papua New Guinea.
The New Zealand Defence Force has also been providing instructor support to RFMF basic recruit and promotion courses, and a small contingent of NZ Army engineers are in the final stages of supporting an ADF-led construction project on Vanua Levu.