NZ Army driver finds more in the tank to help with cyclone response
Ultrarunner Sergeant Rachel Ford had run for nearly 25 hours, but she didn't have any blisters and her legs felt only slightly sore.
13 March, 2023
She had just completed the 102-kilometre Tarawera Ultra Marathon in Rotorua over a weekend last month when she popped into her workplace at Linton Military Camp, near Palmerston North, to grab some belongings.
The combat driver with the Royal New Zealand Army Logistic Regiment, originally from Porirua, had some leave planned but was asked if she was available to help with the NZ Army response to Cyclone Gabrielle.
She jumped at the chance.
"People have lost their houses, my sore feet will be fine," she said.
She was part of a six-vehicle convoy that initially took a shower unit, generator, supply container and 5000 litres of diesel to the Hawke's Bay.
As platoon sergeant, she allocated tasks to trucks and ensured personnel were responding where they were needed.
She also had to make sure the trucks were up for the job, their load would work with their weight permits and the drivers were well rested.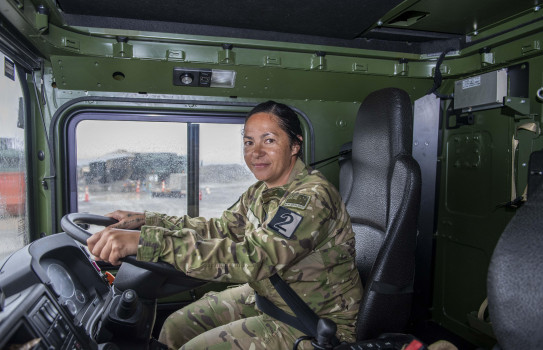 Her Linton role is mainly office-based and the cyclone response gave her the chance to get more time behind the wheel and also out into the Hawke's Bay community.
At one stage she was part of a human chain transporting fuel and other supplies across a river, which locals were able to use for cooking and heating.
People were saying thanks and giving us hugs. When you do feel tired you think about those people who are going back to huddle around a burner, then you feel OK.
The days were long and the work was tough, but Sergeant Ford found the hardest thing was getting her staff to leave to go home, even if they had sore legs.
"The young guys didn't want to go home, everyone wanted to stay but I was having to say 'no, you can go home, you need to have a break'."