NH90s taking aim with snipers
An NH90 helicopter has played an integral part in the training of four New Zealand Army snipers as they prepare to move into roles that will enable the development and effective training of our sniper capability.
14 October, 2022
The Sniper Supervisor course, run by Combat School, Land Operations Training Centre (LOTC) has run six times in the past 15 years and prepares our Corporal snipers for a role as a Sniper Supervisor in our Infantry and Special Forces units.
As part of the course students are required to plan and conduct a variety of exercises in order to train and evaluate snipers in a live-firing tactical environment. One of these exercises was conducting aerial fire support from the NH90. For this role the 7.62mm Designated Marksman Weapon and 12.7mm Anti Material Rifle were used.
Pilot Flight Lieutenant (FLTLT) Paul Van Der Meulen said the training recently took place at Waiouru in conditions that were near perfect.
"We did a couple of serials from the hover and then a sideways advance towards stationary targets," FLTLT Van Der Meulen said.
"The course then culminated in a battle handling exercise, which involved some planning on their part."
For the final exercise, the NH90 dropped off a team on a high point overlooking the Argo Valley in preparation to ambush a vehicle.
"After the vehicle was neutralised the helicopter was flown in an over-watch pattern until a ground team came in," he said.
"In terms of flying, we try to give the snipers a stable platform to shoot from."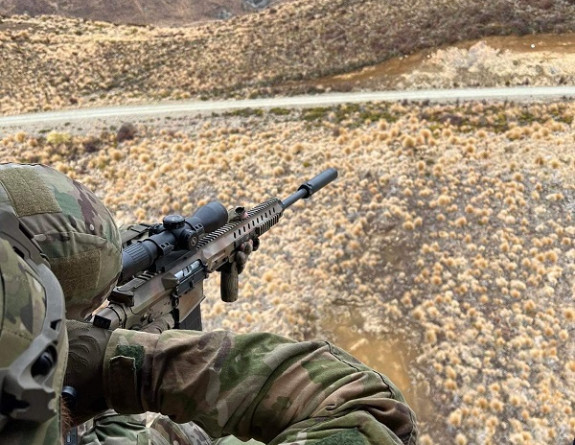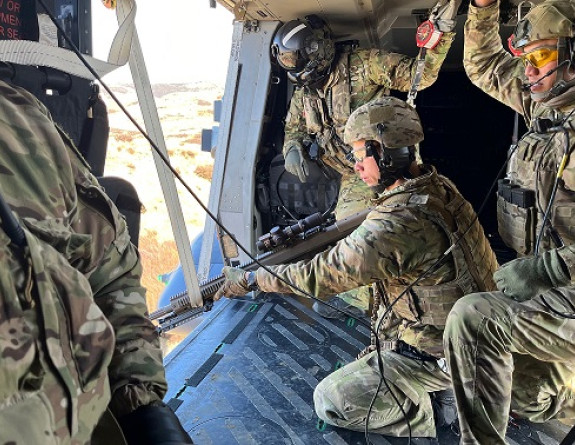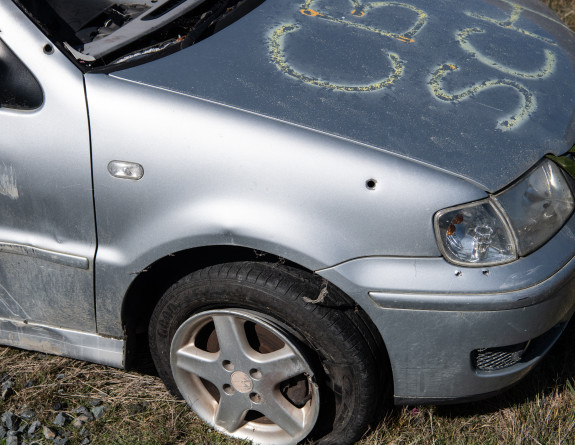 It was great to take part in the exercise and experience what it was like to have the snipers train from the helicopter, FLTLT Van Der Meulen said.
"It's always good to train with the Army and be able to provide a service to them – especially sniping from the aircraft as it's not something that we do often."
Wing Sergeant Major Small Arms Wing, Combat School, Land Operations Training Centre, Warrant Officer Class Two Taniela Jonson said students were instructed and tested on a number of skills throughout the six-week course.
"Students plan and conduct sniper badge testing of unit sniper courses, employ sniper teams in a tactical environment, design sniper continuation training and plan and conduct sniper live firing activities."
Due to the high standards of skills and assessments required there can be a high failure rate on the Unit Snipers course. The Army will qualify or "Badge" fewer than 10 snipers per year, so the importance of being able to develop current snipers to step into supervisor roles to select, train and develop students was invaluable, he said.
Effective continuation training for snipers, once qualified, is important due to the constant evolution and development of capability, he said.
"Sniper supervisors are vital in advising commanders in the training and employment of snipers, so their integration overlaps with other assets," he said.
One of the students said the course had given them the ability to force generate, by giving them the skills to qualify more snipers.
"For me specifically, I can now run a sniper course with some help, and also qualify snipers on their annual badge shoot qualification.
"If we aren't able to qualify on this course then we would not be able to maintain the sniping trade."
The current information age and technology was evolving fast, and new capability and development in those areas helped to increase a soldier's survivability on the battlefield, the student said.