New milestone for Navy reserves
The Royal New Zealand Navy has celebrated its first en-masse graduation of reserve officers and sailors for over a decade.
13 April, 2023
The graduation on 2 April at Devonport Naval Base is the culmination of the revamped Naval Reserve Common Training course, designed to produce personnel that can transfer seamlessly in and out of the Regular Force.
Previously, reserve personnel qualified in a drip-feed fashion, moving into the Maritime Trade Operations role, a trade dedicated to liaison between merchant shipping and Navy. Now, trade options also include Medical, Legal, Chaplaincy, Psychology, Musicians and Public Affairs.
It is also the first time the Navy has trained officers and ratings together. The course delivers the same content as the regular force Junior Officer Common Training and Basic Common Training but over a longer period – 12 months for officers and nine months for ratings.
Trainees were taught during residential blocks at Devonport Naval Base, RNZAF Base Woodbourne and Dip Flat, and attended weekend and Wednesday evening training at their reserve units. There was also remote learning and Microsoft Teams training, which helped accommodate their civilian career demands – and a useful flexibility during the remaining challenges of COVID-19 last year.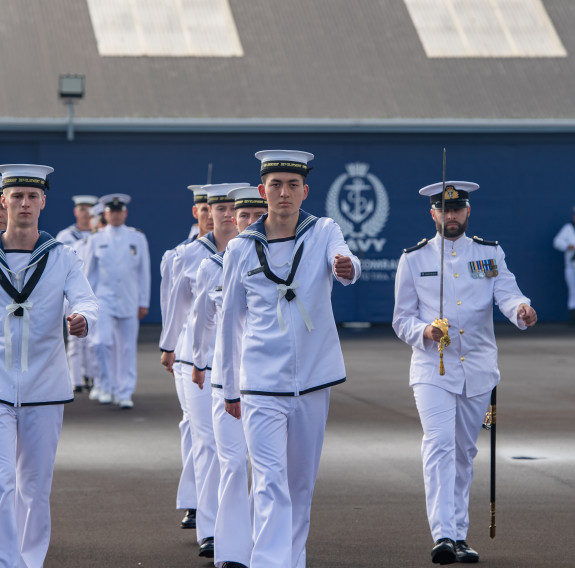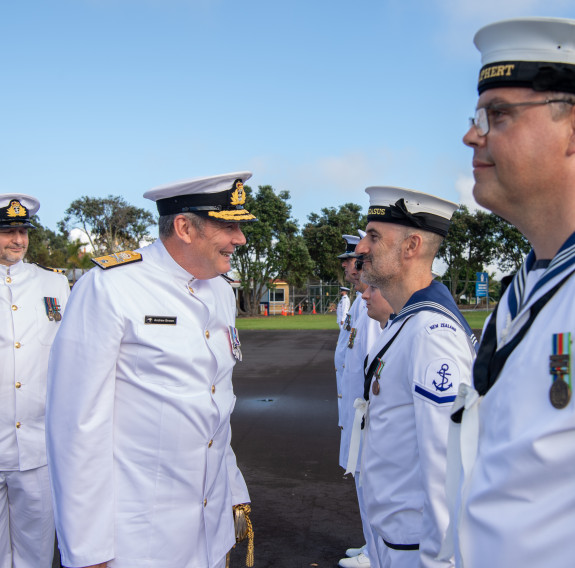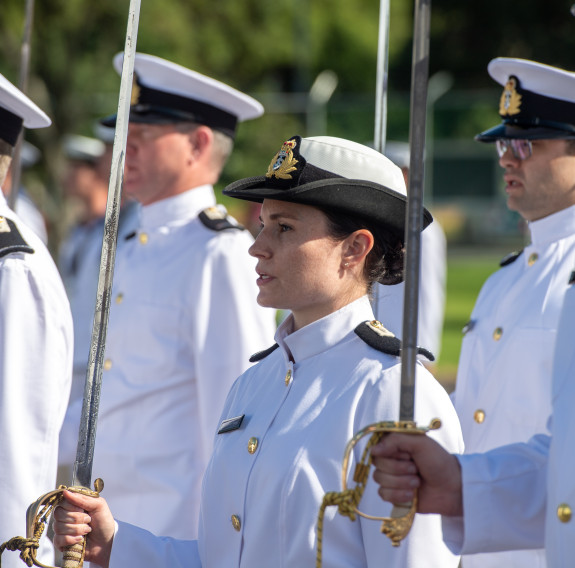 Fourteen midshipmen and seven ratings marched out on the parade ground in front of family and friends, to be reviewed by the Deputy Chief of Navy, Commodore Andrew Brown. They included three legal advisors, one medical officer and – in a first – two public relations officers. The remainder, as well as the ratings, will now train as Maritime Trade Operators.
Commander James Burt, Commander Naval Reserves (Personnel and Training), said it was excellent to get more diversity in the reserve force.
"Maritime Trade Operations remains important, but it's one specific output. It's really heartening to generate people that are qualified to perform tasks in regular force branches and who will go on to contribute to regular force outputs. It's also really encouraging to see regular force elements – Defence Legal, Defence Health and Public Affairs - reaching out, keen to welcome their new Naval Reserve colleagues and the contribution they will make."