Navy, Army & Air Force recruitment campaign 'Run Deep' seeks to attract new talent
The New Zealand Defence Force has launched a new recruitment campaign which aims to highlight the extraordinary experience available for those who join the Royal New Zealand Navy, New Zealand Army or Royal New Zealand Air Force.
10 October, 2022
It's a pathway that offers unrivaled bonds between mates, built by experiencing unique, intense, life-changing situations together. It's this deep connection that makes a career in the New Zealand Defence Force (NZDF) so unlike any other vocation.
To celebrate and share these incredible career opportunities with rangatahi and potential recruits, the NZDF new recruitment brand platform RUN DEEP will tell the stories of the deep connections defence personnel create with their colleagues.
These shared experiences have been expressed as personal "CODEWORDS" which capture the unique experiences Navy, Army and Air Force team members have had together: codewords including LASAGNA, SQUEAKY, WHAIKŌRERO, KOALA, MO'UNGA AFI and ICESTOCK.
Kiwis are invited to unlock these CODEWORDS by watching over 30 personnel from the Navy, Army and Air Force unpacking their unique codeword and sharing their stories.
Their personal "CODEWORD" is revealed in one-minute videos, showcasing the bond created through active service. It gives potential recruits an insight to some of the rich experiences on offer in the Navy, Army and Air Force.
Director of Defence Recruiting, Lieutenant Colonel Sandra Patterson said deep bonds were the ones that are so finely tuned you only need to say a word to trigger a memory or story of the deepest connection.
"The bonds formed across the Royal New Zealand Navy, New Zealand Army and Royal New Zealand Air Force are deeper than almost anywhere and we invite people to unlock the CODEWORDS to find out just how deep these connections run.
"Our training is exceptional and our people are put in real, challenging and life-changing situations. Together, it's the depth of these shared experiences that creates unbreakable bonds between those in the Services. And what makes the NZDF so different to other career choices."
The CODEWORDS stories can be found at codewords.nz and three examples are:
BUBBLEGUM: codewords.nz/bubblegum
THEROCK: codewords.nz/therock
ROASTGUN: codewords.nz/roastgun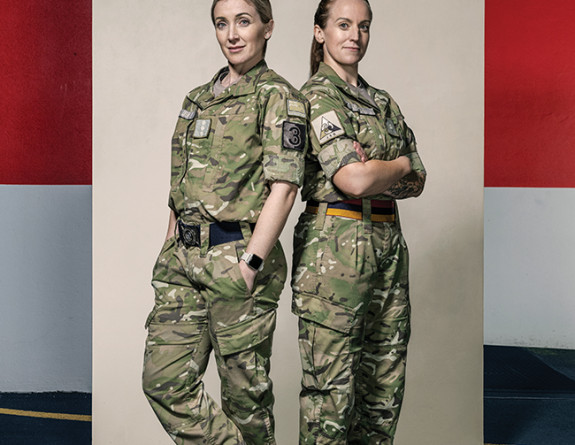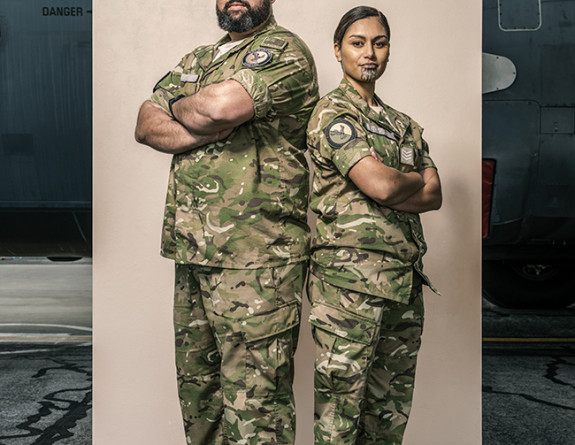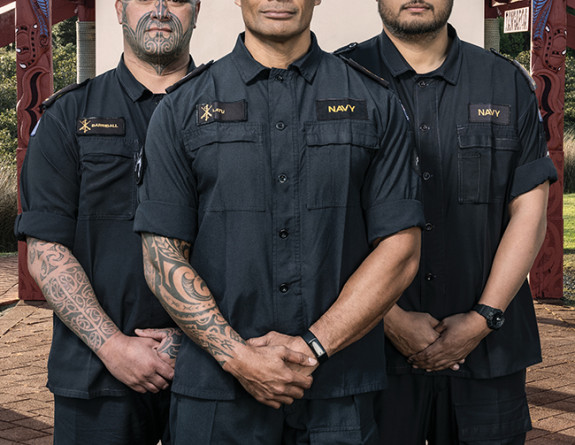 People interested in finding out what career options are available after engaging with the CODEWORDS stories will be able to learn about life in the Services, with more than 100 exciting roles available.
"We're really encouraged with how the campaign is tracking across the first month, with clicks to the Codewords website above industry benchmarks resulting in over 40,000 visits to the site and over 1.3 million completed views of our videos within the advertising alone," Lieutenant Colonel Patterson said.
"This demonstrates that the stories of deep connections and significant moments shared by those in the Defence Force are really resonating with our audience.
"There are heart-warming, funny, charming and some crazy stories that come from a career in the Services and we encourage others to check out CODEWORDS to get taster of what positive, life changing experiences await you.
"Our values of Tū Kaha (courage), Tū Tika (commitment), Tū Tira (comradeship) and Tū Maia (integrity) are woven through all of these stories and we can't wait to share them with New Zealanders thinking about their next career move."
More information can be found at codewords.nz