Naval anniversary sparks career at sea
Meet Midshipman Leighton Tanner, whose initial training has ranged from the sub-tropics to the sub-Antarctic and back again.
29 March, 2023
As a twelve-year-old boy Leighton Tanner's dream of joining the Royal New Zealand Navy was born. Seven years later he's finally wearing the uniform at sea.

"When I was ten I went to the 75th Navy Anniversary in Ports of Auckland, where there were a whole load of ships from around the world. I saw all the sailors and officers and decided I wanted to join our Navy," says Midshipman Tanner.

The junior officer is among our newest graduates, completing Junior Officer Common Training at Devonport Naval Base in December. He says the experience pushed him to his limits.

"The exercises were really physically strenuous, being sleep deprived and then having to perform under pressure with all the cards stacked against you. It gave me a great sense of satisfaction to get through."

"I discovered how far I can push myself physically and mentally. Being sleep deprived and then having to perform under pressure with all the cards stacked against you. It's given me the ability to push through things. When things come up in my regular life now, I can think back to my training and get through anything that comes my way," he says.

Midshipman Tanner is now one of 15 personnel on board HMNZS Canterbury undertaking Initial Sea Time (IST).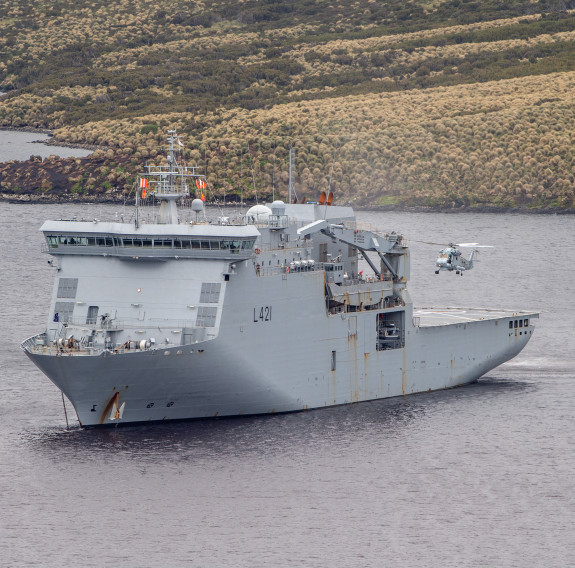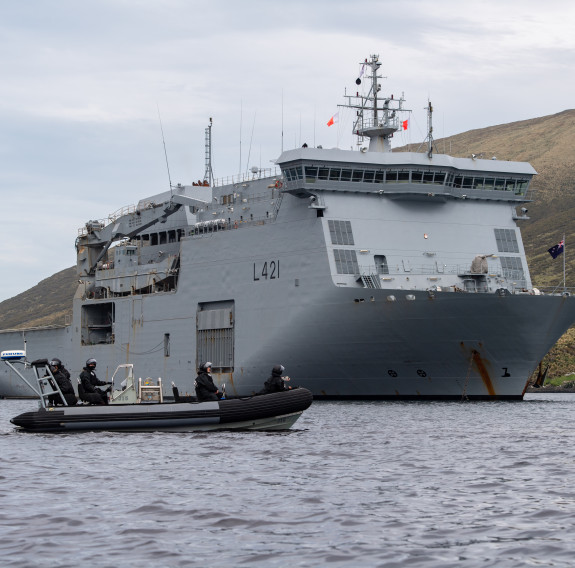 "IST means we get to experience ship life and how all the departments of the ship work together, before we start our professional development course. On the Officer of the Watch Bravo course, we'll learn navigation, ship steering and how to lead the bridge team," he says.
In February the IST officers' time at sea included Operation Havre in the Kermadec Island Group, then Operation Endurance in the Sub Antarctic at Campbell Island. That last mission was cut short when HMNZS Canterbury came to Hawke's Bay to assist in Cyclone Gabrielle operations.
He's now in Fiji participating in an amphibious military exercise.
"The Navy gives me the opportunity to travel and see a part of the world that very few people get to see. But not only that, it gives me the chance to contribute to something greater than myself."
Midshipman Tanner hopes to become a Watchkeeper and he says the future is looking bright.
My advice to others would be "follow your dreams, keep with it. Keep pushing forward - it's worth it", he says.