Mutual benefit for NZDF involved in training courses in Fiji
Six New Zealand Army soldiers are providing instructor support to the Republic of Fiji Military Forces (RFMF) Basic Recruit and Senior Non Commissioned Officer courses in Fiji.
07 June, 2022
This is a two to four month engagement that will see the NZ Army instructors build on a long-standing partnership with the RFMF, supporting training and assisting the RFMF in the delivery of lessons based on international best practice and standards.
The instructors are split up into two groups of three, and Corporal (CPL) Kim De Schot said the role was mutually beneficial as it also provided learning experiences and situations to develop and grow the Kiwi soldiers.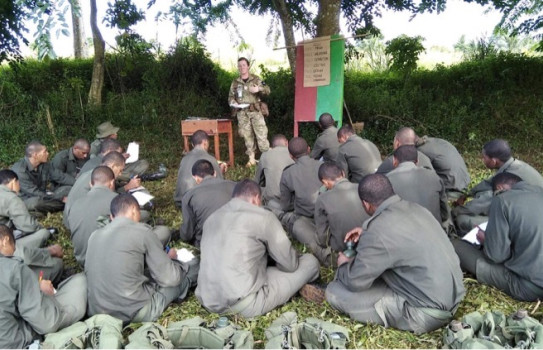 "There are challenges for both the students and the instructors. The Fijian students have been doing an incredible job of learning and developing the skills required. They are eager to learn and very motivated to succeed. As the course has progressed, all the instructors have noticed considerable improvement which is rewarding for everyone involved."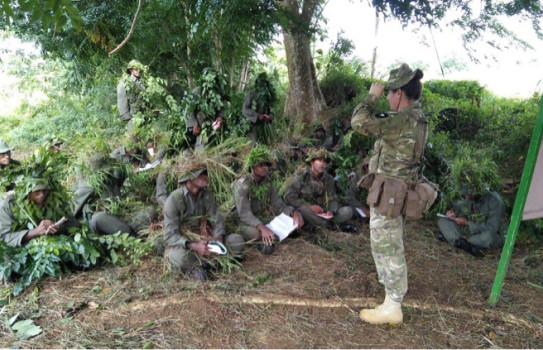 For the Senior Non-Commissioned Officer course, the training will culminate in a three-week exercise in the Fijian jungle.
The exercise is located on a beachfront property, providing the perfect backdrop for urban jungle operations as well as some sea infiltration operations. In the eyes of the Kiwi team, it certainly beats the often cold and wet Waiouru, though the jungle is not devoid of its own challenges.

- Sergeant Johan Batelaan.
"We're all very much enjoying sharing our knowledge and learning from our Fijian friends here, and we've seen the true meaning of the 'Bati' warrior and Fijian spirit. With all their laughter and smiles they have been welcoming from day one, treating us as part of their vuvale (whānau/family)."