Medical Officer gains critical care training in overseas exercise
New Zealand Army Medical Officer Captain Victoria Markus built on her experience in intensive care medicine while training with international military partners in July.
04 August, 2023
The 39-year-old Reserve Force Medical Officer took part in Mobility Guardian 23, as part of an aeromedical evacuation team, at Andersen Air Force Base, Guam.
Exercise Mobility Guardian involved around 3000 personnel and 70 aircraft. Led by the United States Air Force Air Mobility Command, the exercise includes military forces from Australia, Canada, France, Japan, New Zealand and the United Kingdom.
"As an Army Reservist, I step up when units need medical cover, especially when they deal with explosives or during training involving firearms. I step in if someone gets injured or becomes seriously unwell acutely, and deal with the traumatic or non-traumatic injury as required," said Captain Markus.
"The aeromedical evacuation team brought me along to observe the critical care components of the exercise. It's the first time I've participated in an international exercise of this scale and it will really help to supplement my skills as intensive care medical support," she says.
In her civilian capacity, Captain Markus works as an Emergency Medicine Specialist, and is currently dual-specialising in Intensive Care Medicine, working in hospitals mainly in the Auckland region.
"I also work casually as an intensive care paramedic-equivalent for St John and the rescue helicopter in Tauranga, so this experience is invaluable for my civilian job as well. The lessons I take from this exercise will help me to maintain the critical skills and thought process needed to do my civilian job," she says.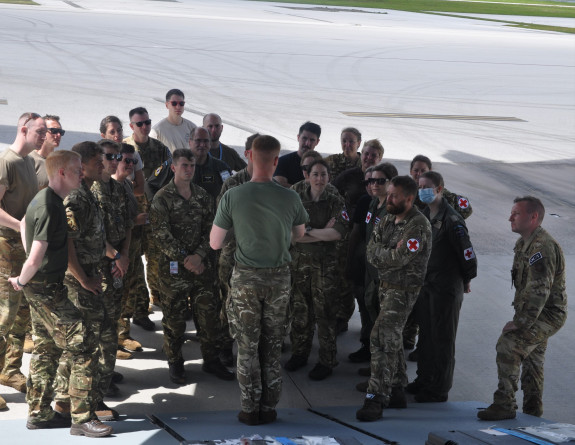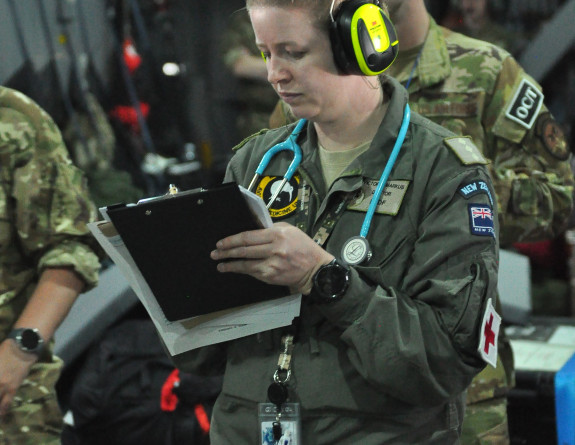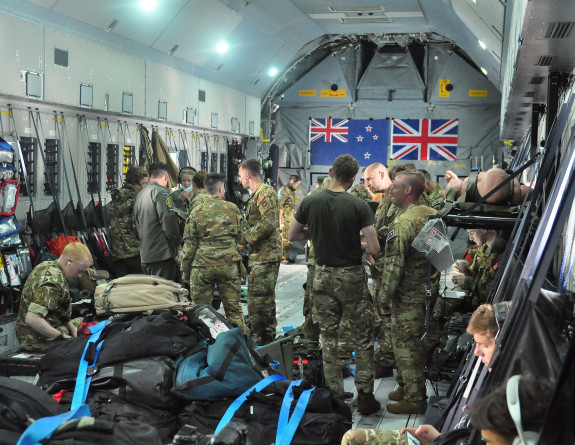 The aviation medical team flew on other militaries' aircraft, including Japan, the United Kingdom and United States. Captain Markus said flying on other nations' aircraft, using their equipment and procedures, and integrating into their teams is critical in improving New Zealand's interoperability with partner militaries.
"It's absolutely invaluable that we can support our partner nations' critical care capacity should they need it. The exercise has highlighted our differences and similarities, and reassured us that we can seamlessly integrate into teams and work with each other as partner nations," she says.
Originally from South Africa, Captain Markus immigrated to New Zealand in 2009 and now calls New Zealand her 'forever home'.
"The second I landed in New Zealand, I wanted to spend the rest of my life here. Joining the Defence Force is a childhood dream as I've always wanted to serve something greater than myself," said Captain Markus.
"In the Defence Force we form a family and this exercise has been wonderful, because it feels like that family has increased to include our international partners. Not only have we made new colleagues through this experience, but we've made amazing new friends," she said.
Among those deployed on Exercise Mobility Guardian 23 are Royal New Zealand Air Force personnel from the fields of aeromedical evacuation who provide care and support to patients between medical care facilities, along with refuelling, firefighting and communications personnel and mission planners.
The New Zealand Army deployed soldiers from 51 Aerial Delivery Platoon, 5 Movements Company, to support the exercise with rigging and the inspection of air drop bundles.