Linton transport unit thrown in Gabrielle deep end
One minute Major Timothy Cocks was sitting down to watch television with his family in Manawatu. The next he was driving towards Hawke's Bay, ready to respond to the destruction wrought by Cyclone Gabrielle.
13 March, 2023
Word had come on Monday that the weather wasn't great and our New Zealand Defence Force had sent a transport section over to be based in Hawke's Bay. He then received the phone call he was going to be required, so he headed out the door.
When they got to Hastings the barrier arms were down on the railway crossings and they asked a police officer if they could go through.
"He said 'you will get over the Clive Bridge, you guys can go through'.
"We were glad it was dark when we crossed over it. If it was light, we might not have made it across if we could have seen clearly the water levels and damage around us."
Arriving at 3.15am he received a briefing from the duty officer, and after that he had to work out what the Combat Service Support Team (CSST) response would be.
Organising the logistics of an operation like that was no mean feat, and Major Cocks said they worked quickly to put together what they thought they might require.
"We knew we would need a CSS transport section, catering, Forward Repair Team and we also would need somewhere to shower and sleep.''
The information was sent back to 2 Combat Service Support Battalion (2CSSB), and Major Cocks said he then had an hour's worth of sleep, before getting up and working out where they were going to be based.
While that happened, back at Linton Military Camp 2CSSB worked quickly, getting their first people on the road by 10am.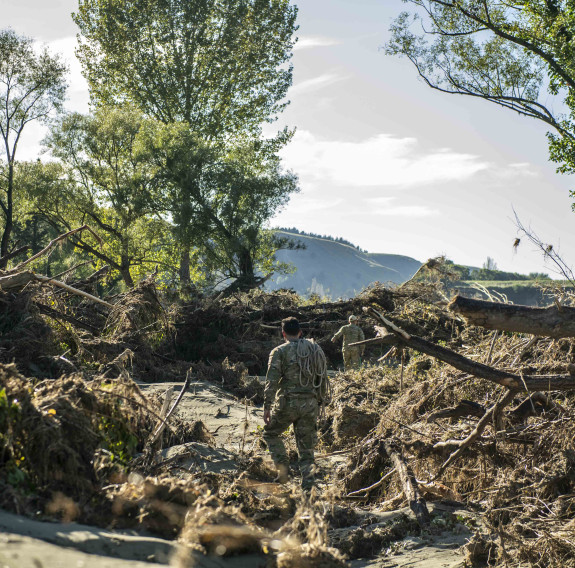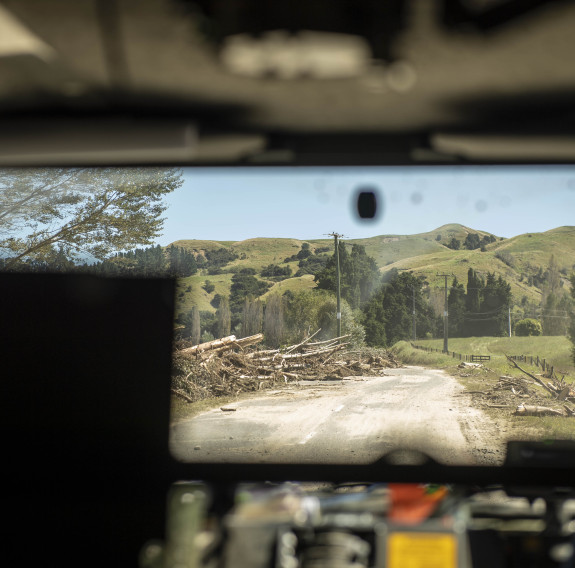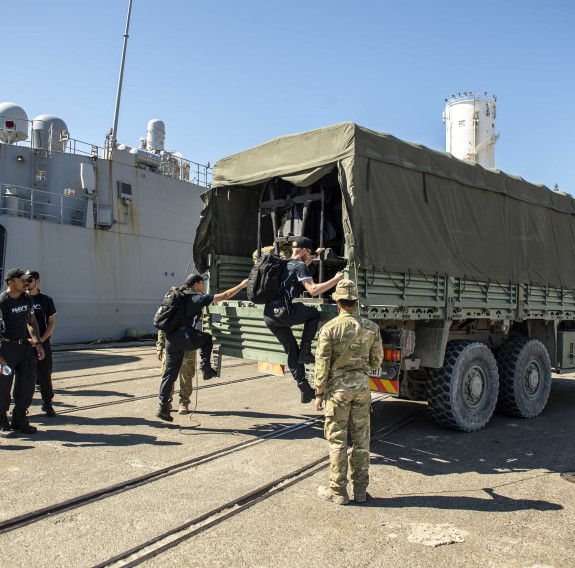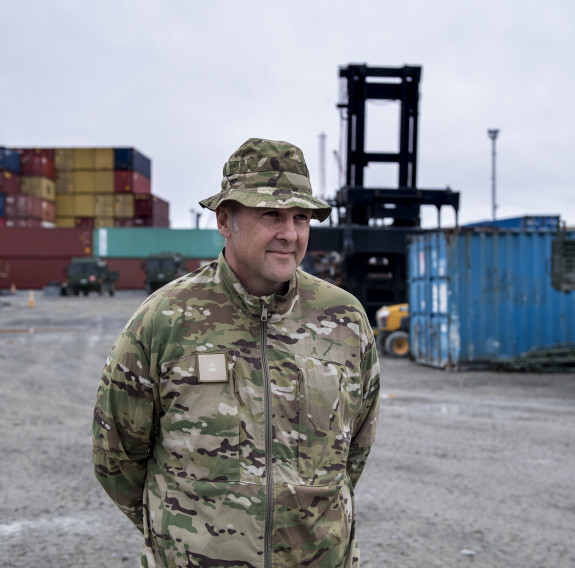 Meanwhile, Major Cocks was formulating a plan and coordinating with the 5th/7th Battalion, Royal New Zealand Infantry Regiment, the Army Reserve unit which was already on the ground, and also the local Civil Defence authorities.
I don't think I stopped that day to be honest, I don't know if I ate, I started early and needed to work out where we were going to set up and then started pushing transport out to help.
Major Cocks also approached Napier Port, and said they could not have been more accommodating and helpful with letting NZDF personnel use their space.
In the first 72 hours of the response his people were doing a variety of tasks, from rescues to welfare checks.
"It was reacting. If we needed someone to go out I would jump on the phone and task a truck and that would turn up and they would go to do a welfare check, look for missing people," he said.
"It didn't calm down until about Thursday."
In the days that followed, the NZDF team based out of Napier Port undertook many missions, from welfare checks to unloading supplies off Royal New Zealand Navy ships, proving accessibility of routes, and also creating routes to get to places where access had been cut off.
They also helped out in the community, providing generators at medical centres to ensure they could keep running.
They sent electricians out to look at generators that were not working, supplied fuel to contractors helping clear roads, as well as supplying food and water.
The list of what they achieved since being in the Hawke's Bay was long but when asked how he felt looking at what they had done, Major Cocks shrugged off any praise.
"We weren't finished until we got home and all our vehicles were cleaned up."