Line of sight
Taking over a compound, reinforcing it, controlling the location, setting up observation points, patrolling at all hours of the day. These are just some of the tasks conducted by Bravo Company, 2nd/1st Battalion Royal New Zealand Infantry Regiment.
29 March, 2022
Quick on the heels of last year's Exercise Foxhound 1, this follow-up training exercise took place over four days at Burnham Military Camp, West Melton Rifle Range and Oxford Forest. The soldiers were given a clear mission: to disrupt insurgents in order to secure the area of operations.
As well as preparing soldiers through battle procedure and the execution of a variety of infantry specific tasks such as fighting patrols, deliberate attacks and ambushes at individual, section, platoon and company levels, Foxhound 2 required personnel to assimilate skills required for peacekeeping missions including the conduct of key leadership engagements, securing of vital infrastructure and convincing the local population to support the Army's efforts. This was facilitated through the use of the Decisive Action Training Environment (DATE), which has recently been adopted by New Zealand Defence Force and provides a comprehensive training scenario in which to immerse soldiers and commanders.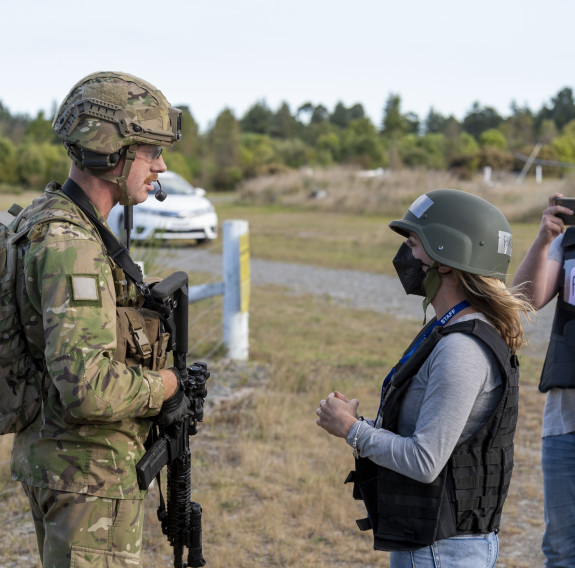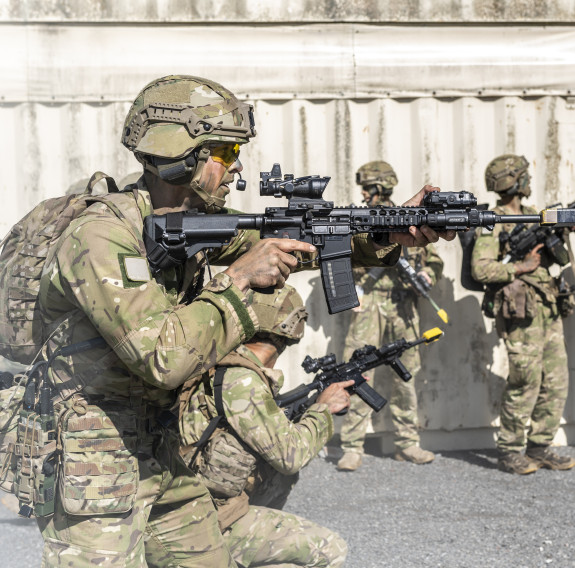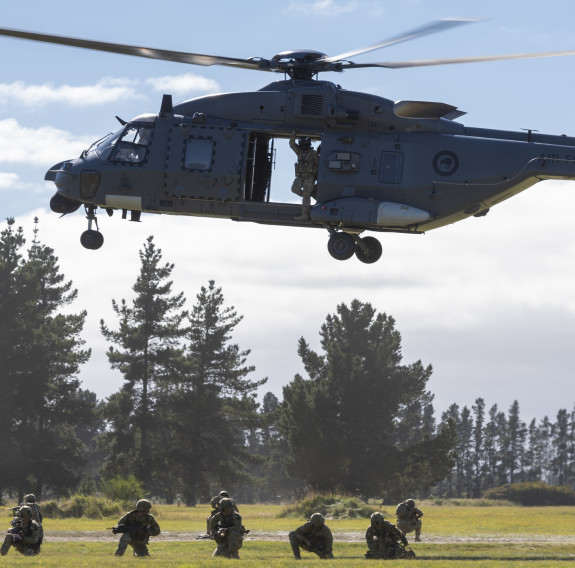 Private George Engleback, a Rifleman in 4 Platoon, 2/1 RNZIR, said a big part of the exercise was about the soldiers communicating effectively with civilians (acted by role players).
"We needed to defuse the situation by communicating effectively with the public about why we were there, and what our role was. That ability to interact with civilians is a really important skill to have, and this exercise put that to the test. Not all training exercises have that sort of public interaction so Foxhound 2 stood out in comparison to other, more kinetic based exercises," he said.
Private Handro Vermeulen, a Rifleman in 6 Platoon – 1 Section, 2/1 RNZIR, was one of the 90 personnel taking part. He said Exercise Foxhound 2 gave him a good indication of what he could be doing if deployed overseas on an operation.
Foxhound 2 was an eye-opener for me in that it wasn't just kicking doors down, it was a realistic exercise that gave me a better understanding of what I might be tasked with on an overseas ops.
"Working in the urban environment is my favourite and this gave me the opportunity to get better and better at urban drills. By far the most challenging aspect was running security. When you're coming up to a couple of hours lying on your guts and staring out to nothing, most soldiers would agree that it's the least fun part, but it's an important task that has to be done," he added.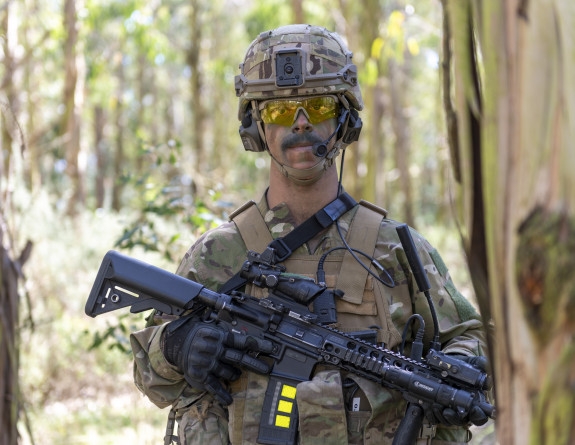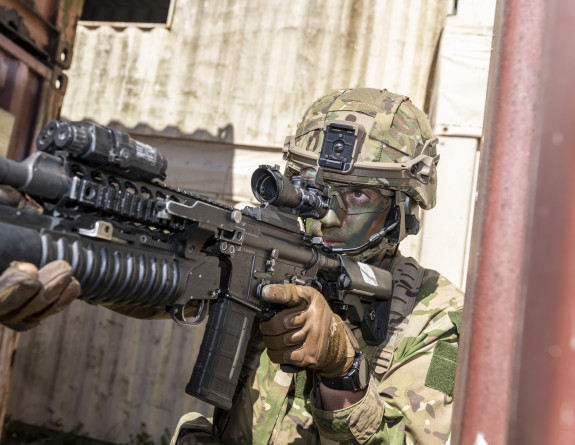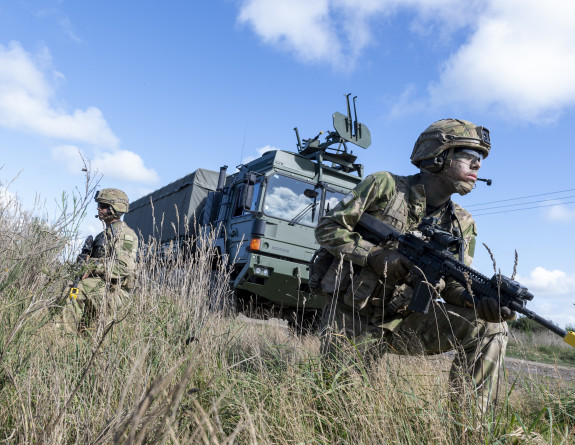 Ex Foxhound 2 also provided the Network Enabled Army (NEA) programme with a further opportunity to test the Tranche 1 C4 capabilities being delivered to Land Component. The equipment proved a success in a tactical environment, allowing commanders to plan and deliver orders quicker and more effectively and increasing their situation awareness post-H-hr.
The action ramped up on the final day of the exercise with a company attack to culminate the activity and put the NEA equipment to the ultimate test. This saw the Company go into a deliberate planning cycle with orders delivered the night before the attack. The following morning with support from an NH-90 helicopter from No. 3 Squadron, the Company conducted a deliberate attack onto the Burnham Urban Training Facility which was the fictional location of an insurgent meeting. Once the attack was complete the Company then had to quickly re-orientate and then conduct a Cordon and Search operation at West Melton Rifle Range. This planning cycle and two Company activities saw the Company certify that the NEA equipment enhanced their ability to win on operations.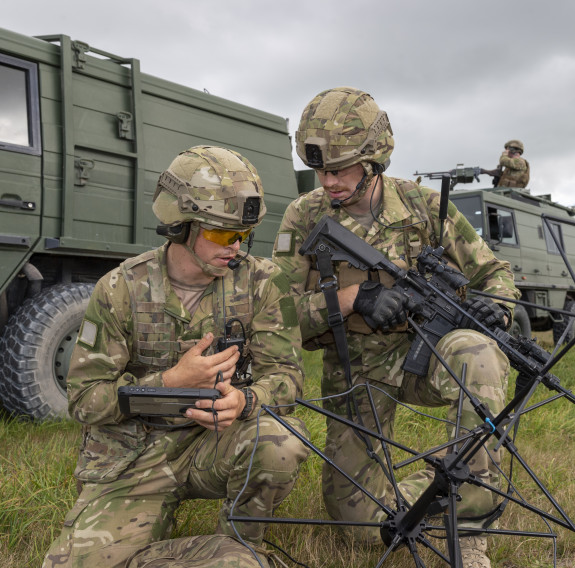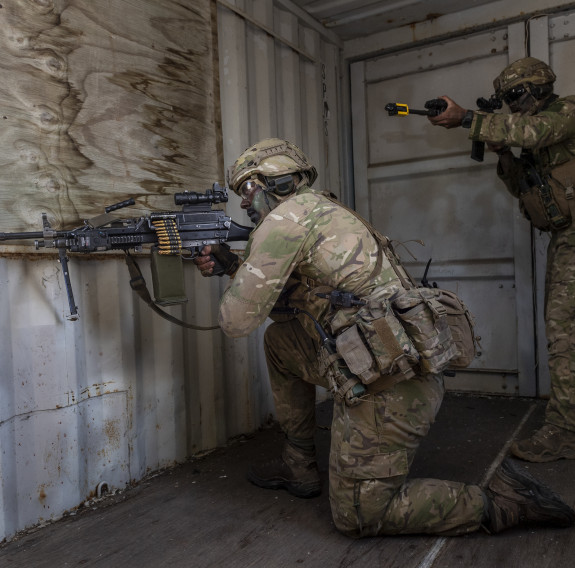 Officer Commanding of Bravo Company, Major Alex Bowyer, said this exercise signals a clear intent to get soldiers training in their core skills again, while introducing some of the exciting new capability that the Army has procured.
"While COVID-19 continues to present us with some challenges, training and exercises in preparation for complex operations is again our key focus. Kicking off the year with an activity like this, which focused on infantry core skills, but in a complex scenario is just the start. Now is an exciting time to be soldiering, with the land components' focus on re-generating to be better than before COVID-19 was a thing," he said.