Hercules crews sustain cyclone-hit regions
No. 40 Squadron provides the air bridge for supplies and personnel
01 March, 2023
Up and down the country, RNZAF C-130-H Hercules aircraft have been flying in support of the government's response to Cyclone Gabrielle.
Operated by No. 40 Squadron in Auckland, they have conducted 14 flights to and from Napier and Gisborne carrying around 25 tonnes of essential stores for distribution to the community.
In the early stages the Hercules transported power company technicians and four wheel drive vehicles from Christchurch to Auckland who then drove further north to help restore power to Northland communities.
The C-130-H has been used to move personnel from other government agencies and emergency responders between Auckland, Wellington, Christchurch, Gisborne and Napier. They have also been able to fly over areas of the East coast to assist in assessment of the damage and to help identify any areas that may be isolated.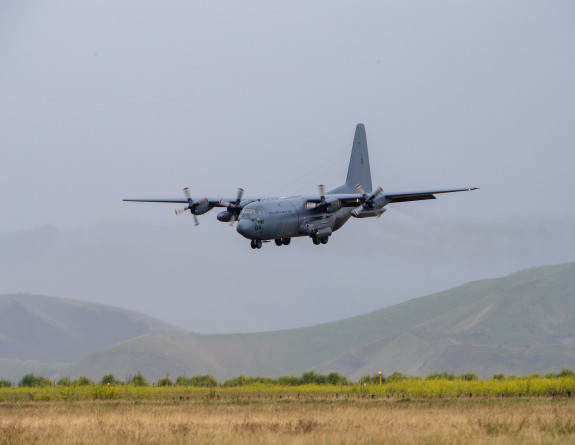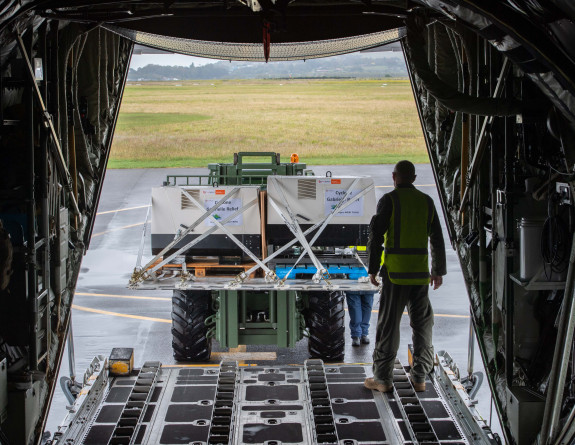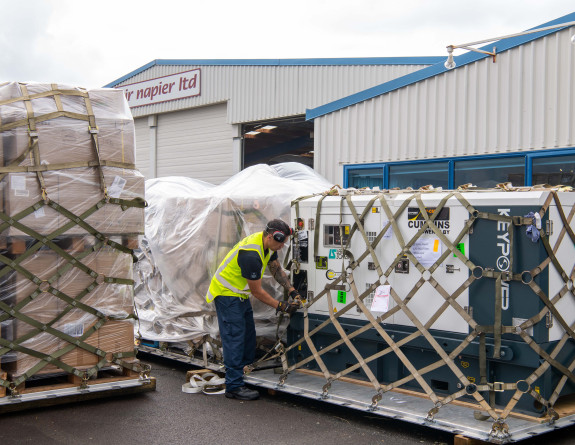 Squadron Leader Sam Morris is the flight commander of Hercules Flight and has been an Air Warfare Officer for 10 years.
"Our crews have been working really hard to offer as much support as we can to the people of Tairāwhiti. It has been great to be a part of the whole of government response, and hopefully to make a positive difference for the people who have been affected the most" he said.
"When we first arrived into Napier, we could see how badly they had been affected. It was sobering to see the scale of the damage. Luckily the airfields in Gisborne and Napier were in good condition so we were able to get stuck in and help right away."
Squadron Leader Morris was also involved in the response to the Kaikoura earthquakes in 2016, and Tongan volcano support in 2022.
"This work has been really rewarding, it's a chance for us to make a positive difference for people who are doing it tough. For most of us this is why we joined the NZDF, so it feels good to know we're doing our bit.
"We spend a lot of time participating in exercises with our partners and it's at times like these that all the training pays off.
"We're really proud to be serving the community and supporting the effort in the Hawke's Bay."
The C130-H first entered service in NZ in 1965. One airframe has been retired and the Air Force continues to operate four of these aircraft. These aircraft will gradually be retired as they are replaced by the C130-J model in 2024.