Hercules completes second flight from Kabul with evacuees
The Royal New Zealand Air Force C-130H(NZ) Hercules that has been deployed to assist in evacuations from Afghanistan has completed a second flight into Kabul, returning evacuees to an airbase in the United Arab Emirates.
26 August, 2021
Commander Joint Forces New Zealand Rear Admiral Jim Gilmour said the aircrew and the New Zealand Defence Force personnel, including New Zealand Army soldiers, on the ground at Hamid Karzai International Airport (HKIA) had successfully evacuated another group of New Zealand and Australian nationals out of Afghanistan overnight (NZT). The evacuees include New Zealand nationals, their families and other visa holders.
The Hercules completed its first flight to Kabul on Tuesday, with New Zealand and Australian nationals being evacuated from HKIA. New Zealand citizens and their families have also been evacuated on board the military aircraft of partner nations, as part of the international efforts to evacuate eligible nationals.
The evacuees have been receiving support, including medical support from an NZDF medical team, while their onward travel arrangements are made.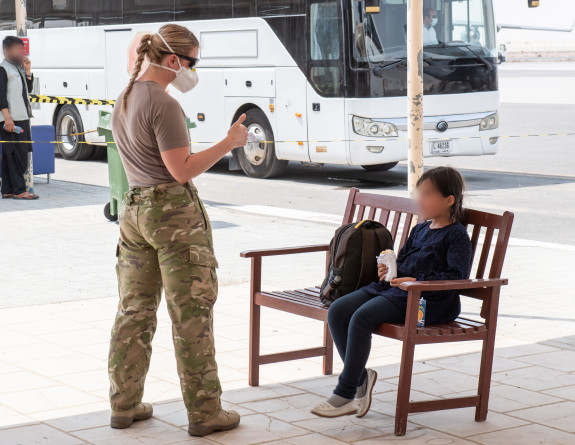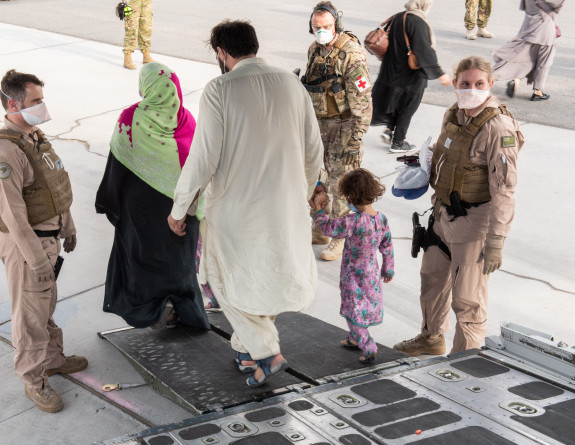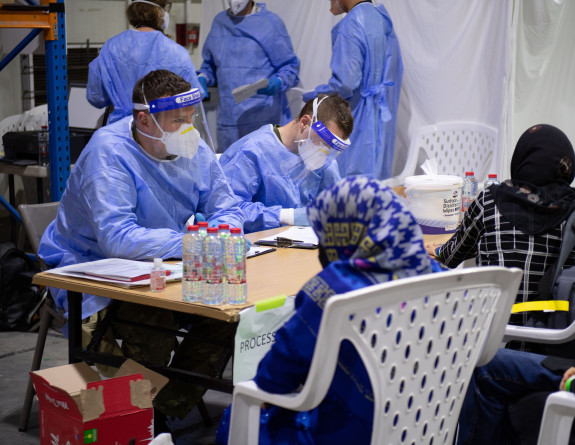 Rear Admiral Gilmour said everyone involved in the evacuation response had been working hard to get as many eligible people out of Afghanistan as possible. However, he said the window to do this was fast closing as the 31 August deadline for the United States to withdraw its personnel draws near. NZDF personnel would need to depart from HKIA before the United States withdrew its security forces.
"We're working as fast as possible but the reality is that there is a condensed timeframe to work to. The situation in Afghanistan remains highly volatile and dangerous. The security situation on the ground continues to be closely monitored.
"Extraordinary efforts have been made by government agencies and partner nations to get people out. Our NZDF personnel on the ground at HKIA have been able to contact evacuees, advise them which gate at the airport to go to, check they meet the eligibility criteria, negotiate with security forces, and guide evacuees through the airport and then on to a military aircraft, whether that's been our aircraft or the aircraft of one of our partner nations."