Helicopter crash exercise hones rescue response
Base Auckland trains for that MAYDAY call
18 July, 2023
A Seasprite helicopter is on routine training near Whenuapai when things start going wrong. The pilot makes a PAN call to the Tower at RNZAF Base Auckland. We require assistance. The helicopter is vibrating badly. Moments later the gear box fails and it escalates to a MAYDAY. Communications cut out and the helicopter crashes heavily into the runway with five aircrew on board. The wrecked helicopter catches on fire.
This was the exercise scenario facing personnel at Base Auckland, New Zealand Police, Fire and Emergency NZ (FENZ) and Hato Hone St John, using a stripped-down Seasprite airframe and aircrew with a range of simulated injuries, including one deceased.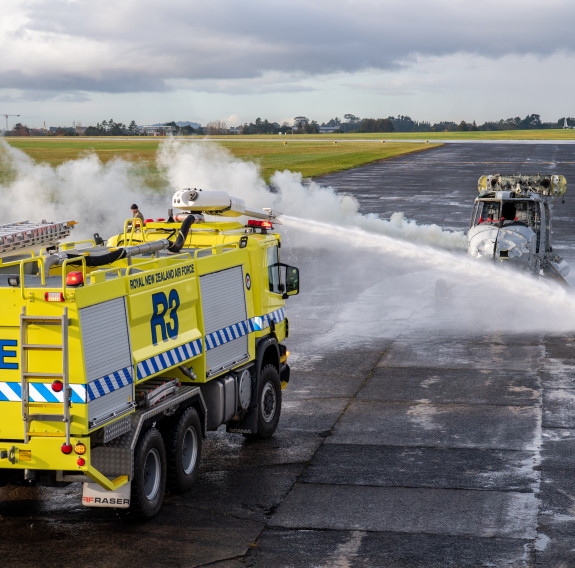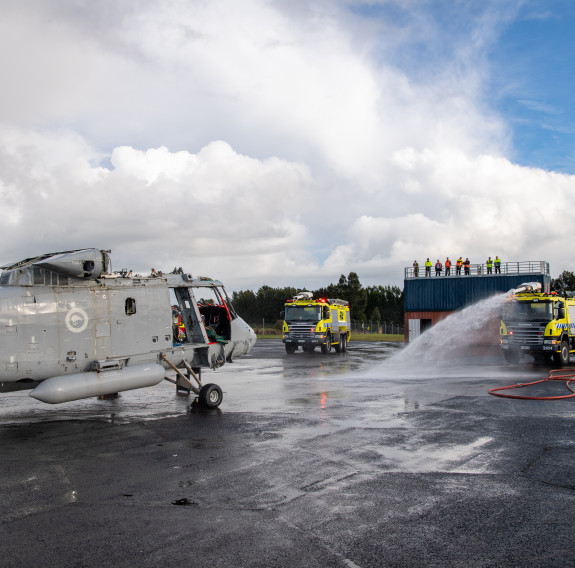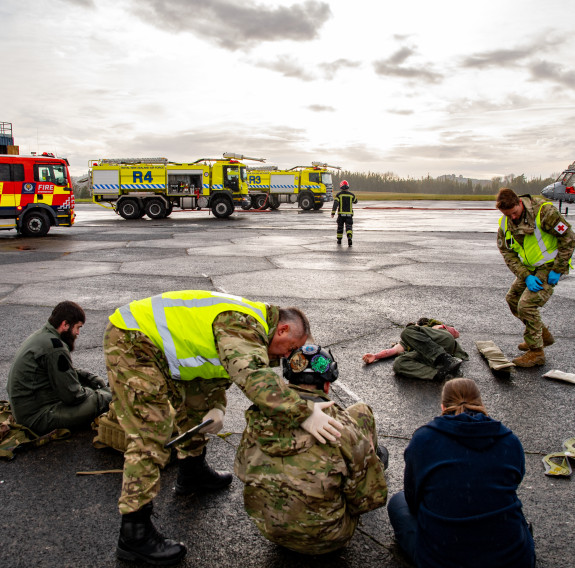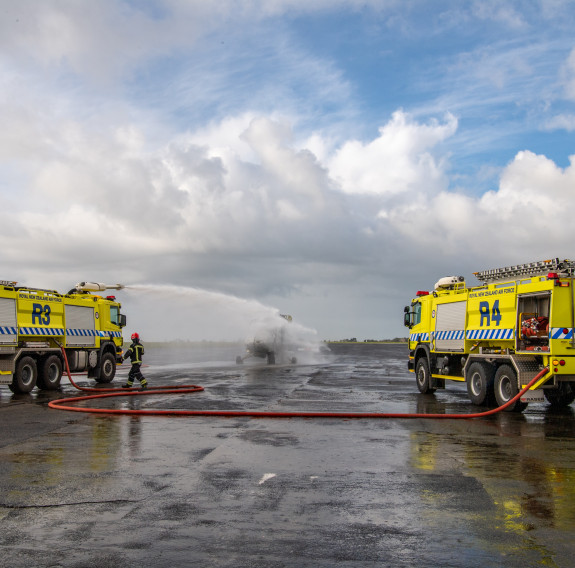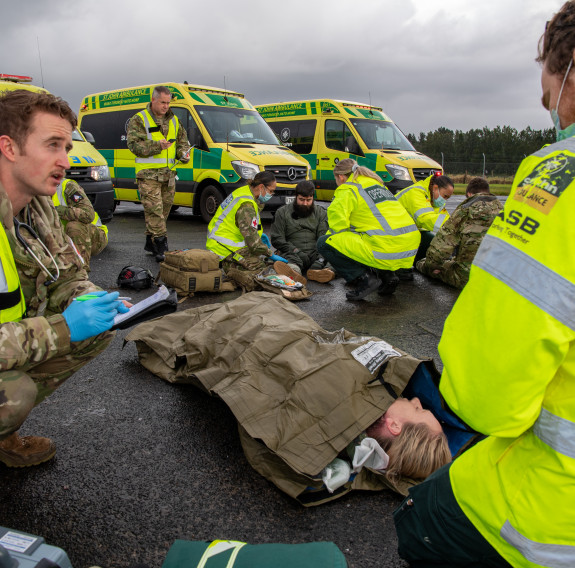 Base Rescue Fire Service is first on the scene to put out the fire, with Fire and Emergency NZ also responding to the crash.
Base medical and Hato Hone St John ambulance staff attend to the injured people, all volunteers from the base who act the roles. The simulated injuries range from severe to moderate, and this provides an opportunity for the base medical team and St Johns Ambulance staff to practise working together.
The New Zealand Police respond to provide security, carry out their duties on behalf of the Coroner and conduct an air crash investigation.
Base Support Services including the welfare facilitator, chaplain, and psychologists are also mobilised to provide for the welfare of base personnel and families.
Multiple Base Units begin supporting the emergency response effort at the Emergency Operations Centre and Incident Control Point, as well as providing welfare assistance services and facilities for family members and people involved in the accident.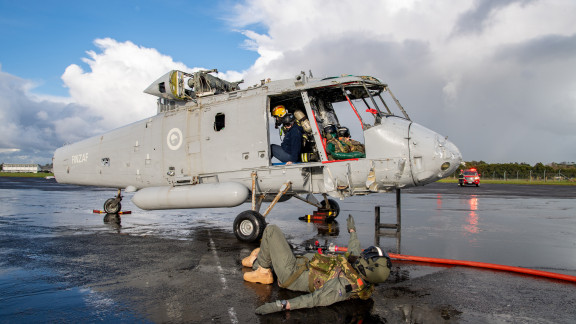 Once the exercise objectives were achieved the exercise controller ends the activity.
The base is required to maintain capability and currency in emergency management in order to comply with aerodrome regulations. Base wide exercises of this nature are carried out every couple of years.
Squadron Leader Don Richardson is the Base Auckland Air Operations Officer and was the exercise controller.
"Training activities like this are required for us to maximise the chance of survivability for our personnel if we were to have an aircraft crash," he said.
"Although there's always room for improvement, I'm confident our emergency response team are ready to respond if required."