Heads up at airdrop exercise
The skies above Base Ohakea were filled with the unfamiliar sounds of the Hercules aircraft recently, as the crew from Base Auckland made the Manawatu region home for Exercise Skytrain.
23 May, 2022
This exercise enables No. 40 Squadron to consolidate skills learnt at Base Auckland and provide the crews with a range of flying training, including coordinating pallet drops into drop zones.

Throughout the exercise No. 40 Squadron practised tactical procedures, including take-offs and landings, as well as low level flying around the country, which then culminated in an airdrop.
Flight Lieutenant (FLTLT) Andrew Sledger, co-pilot of the Hercules, said they aimed to do this training once a year to qualify crews as well as consolidate skills.
Airdropping was an important skill, as FLTLT Sledger said it allowed them to drop goods into an area where landing wasn't possible.
Obviously we prefer to take off and land somewhere and offload everything nice and gently, but sometimes it's not possible to go to places where we have nice big runways.
– Flight Lieutenant Andrew Sledger
The 2016 Kaikoura earthquake was one situation where they used these skills, with water and other supplies dropped into residents where access was cut off.

These skills have also been used to spread some Christmas cheer, with an airdrop done one year to drop Christmas presents off to Department of Conservation workers based on Raoul Island.
FLTLT Sledger said this exercise provided a great chance to get together and work with all of their partner companies from other units, including the NZ Army's 5 Movements Company.
5 Movements Company Corporal (CPL) Taanewai Te Uamairangi said they worked with No. 40 Squadron to assist with all the rigging of the loads that needed to be dropped out of the back of the aircraft.
"We can drop water, fuel, anything really."
Loads being rigged correctly was very important, and CPL Te Uamairangi said they took pride in their rigging to make sure when it landed on the ground, it didn't explode.
"We want it to land on the ground, safe and sound."

Their loads could be anywhere from 5,000 pounds, to 30–40,000 pounds.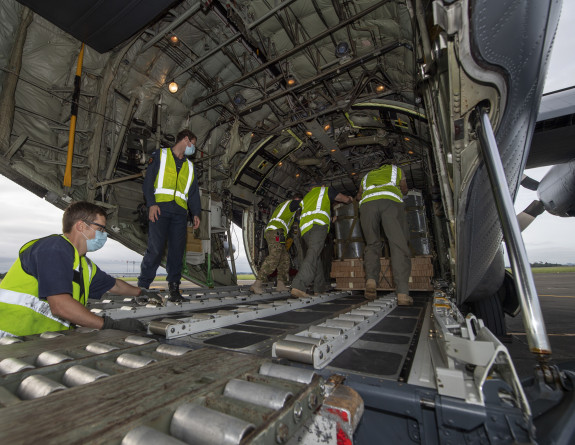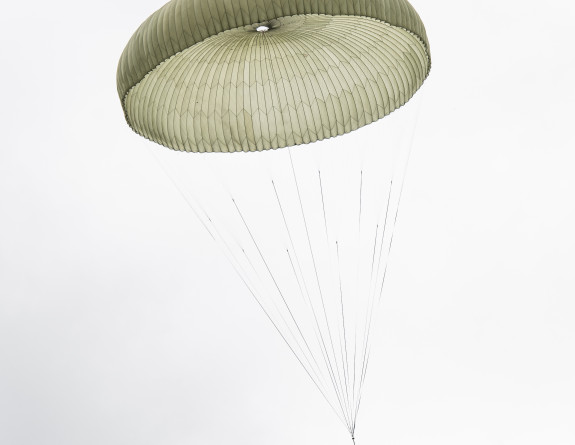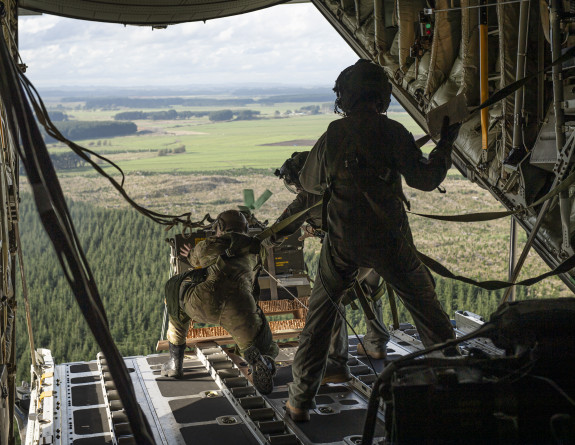 Due to Covid-19 he said they hadn't been able to do as much training as they would normally like to, so it was good to be able to get out with No. 40 Squadron, and rig up some loads.
"It's good training for all of us."

During the exercise, the teams successfully dropped their heaviest cargo in 10 years. The 17,200lb (7801kg) heavy equipment platform needed four parachutes to have it land safely.
Every element of an airdrop is important, and knowing when and where to drop the load is a key aspect of making sure it hits its intended target.
This is where the navigator steps in, where they will do what is called a calculated air release point, where they take into consideration things like how long the load will take to exit the aircraft, what the parachute type is and how it's going to drift if it's affected by wind.

Flying Officer (FGOFF) Carter Bland, who is training to be a navigator, said he conducted his first airdrop during the exercise.
"It was not too bad for a first time I think."
He was drawn to the Air Force as both his parents were in the service.
"My dad was a navigator and my mum was a flight steward, so I've always heard stories about their time in the Air Force and what they were doing and I just loved every second of those stories and signed up pretty much as soon as I could, and it's pretty much met every expectation."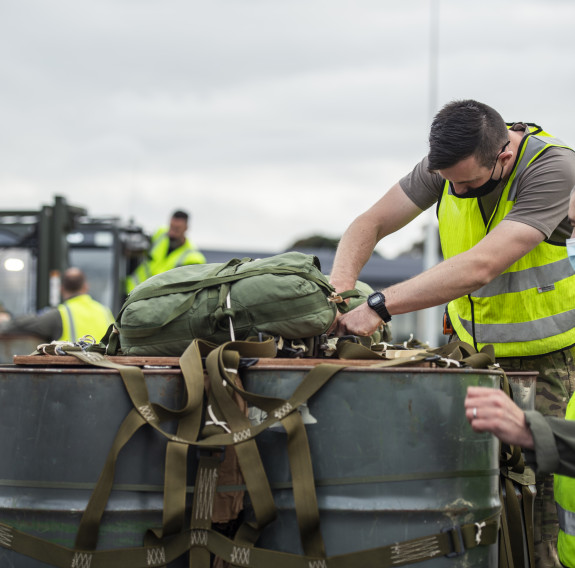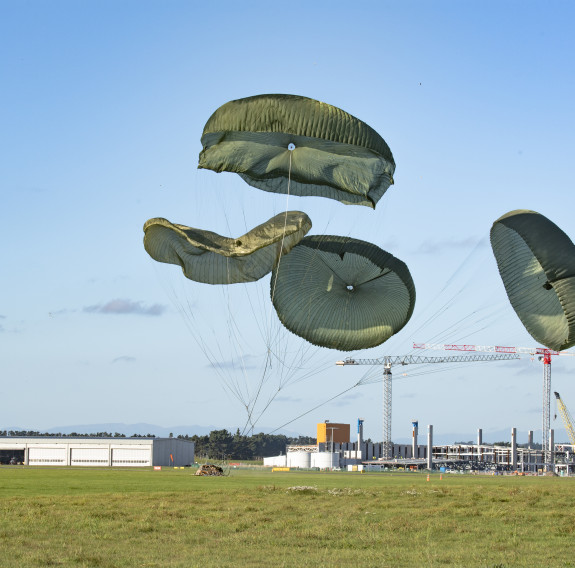 He said this exercise was really fast paced and things popped up really quickly, and trying to comprehend everything that was happening in the air was always a challenge, especially when threats popped up.
While his role was about making sure the airdrop hit its intended target on time, FGOFF Bland said he also had to factor in fuel management and routes, always taking things into account, especially for emergencies.
"If we need to divert do we have enough fuel, can we actually make it."
FGOFF Bland wanted to become qualified in tactical flying and said the training was good to consolidate the entire role.
"To get out there and do the flying, especially with an instructor who is constantly giving you pointers on how to be better.
"The two weeks of hard work, constantly doing it, really solidifies and cements what kind of skills are being taught here."