Hands Up For School To Skies Programme
Students embrace STEM skills at Air Force camp.
22 May, 2023
The Royal New Zealand Air Force has concluded another successful School to Skies programme, with 40 wāhine in Year 13 experiencing technology combined with adventure at RNZAF Base Ohakea.
The week-long programme gives the students a better understanding of the opportunities in the Air Force and the broader STEM industry – Science, Technology, Engineering and Maths.
During the week the students engaged with personal development and leadership specialists, worked on aircraft machinery, tested an A109 helicopter flight simulator, planned a flight alongside aviation experts and experienced a flight in an NH90 helicopter.
Watch Chloe's experience to see what they go up to.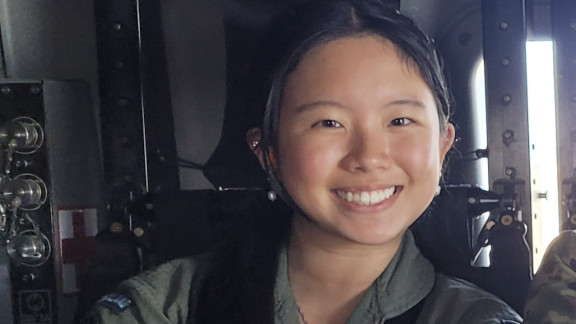 School to Skies 2023: Chloe's experience
Officer in Charge of the camp, Flight Lieutenant Olivia Landau, says research demonstrates that getting hands-on with STEM, seeing role models and gaining broader experience gives participants confidence to pursue STEM career pathways.
The course receives about 150 applications a year. "In the applications we read, we hear that students don't know what to do after leaving school. This programme shows pathways to consider. Some of the students don't see people doing this kind of job, they don't see role models. So if we show them someone doing it, the impact of that is pretty significant."
The programme has been running since 2017 and approximately 17 per cent of attendants go on to apply to join the Royal New Zealand Air Force. "However, any step towards a STEM career represents programme success."
FLTLT Landau says she would have loved to have done the programme before joining the Air Force. "When we asked them at the end of the week how many were considering a career in the military, it was lovely seeing all these hands up in the air. The programme helps dispel myths. I heard students saying in interviews that the military was really 'colourful' and the people weren't scary."
She says a military embracing women and diverse people reflects the diversity of the population it serves. "Diverse perspectives and experiences can lead to better problem solving and decision making, as well as improved adaptability, innovation and creativity."
Since the posting of School to Skies videos on NZDF social media, there have been 47 expressions of interest for next year's camp.
Students can register their interest at nzdf.mil.nz/schooltoskies2024