Fuel specialists keep rotors spinning
The Defence Force's Qualified Fuel Specialists were on demand during the support missions after Cyclone Gabrielle.
21 March, 2023
With family on the East Coast requiring assistance, Leading Aircraftsman Katrina James was happy to head out on deployment to support the relief efforts of Cyclone Gabrielle.
Her family are from Gisborne and the Tologa Bay area, so LAC James said it was humbling to know the work they were doing in the Hawke's Bay was supporting them through getting supplies to their affected areas.
It's humbling to know that help is on its way, we're doing everything we can to make sure they are getting the supplies they need.
"It was quite hard at the beginning worrying how we can help support them, so it's good to be here knowing that they are getting stuff."
Working as an Aviation Fuel Specialist in our Royal New Zealand Air Force LAC James said it was her husband who actually pushed her to join our New Zealand Defence Force.
"He was serving as well, so I think for me I needed some challenges, just day-to-day challenges.
"My first choice was actually logistics but the Aviation Fuel trade needed a few more people and it was a foot in the door so I can get my work licenses and go to a number of places around the country as a qualified fuel specialist."
Working alongside LAC Jason Taylor, the pair said when the NH-90 team first leave to respond to an incident like this, there are a few things their team have to do to make sure they can support them.
"We work out the size of their Area of Operation and where they're going to be located. This is a very important step so we can work out how/if we can get there by road."
"Other important questions we have to answer are, how long are we going to be out there? This dictates how much and what extra equipment we need to prepare. How many frames are going to be operating? Do we have enough serviceable tankers to be able to keep supporting Base Ohakea? Do we have the manpower to meet this demand? If so for how long? Who from the team has the current qualifications to go?" LAC Taylor said.
This and many more questions need to be considered when responding initially.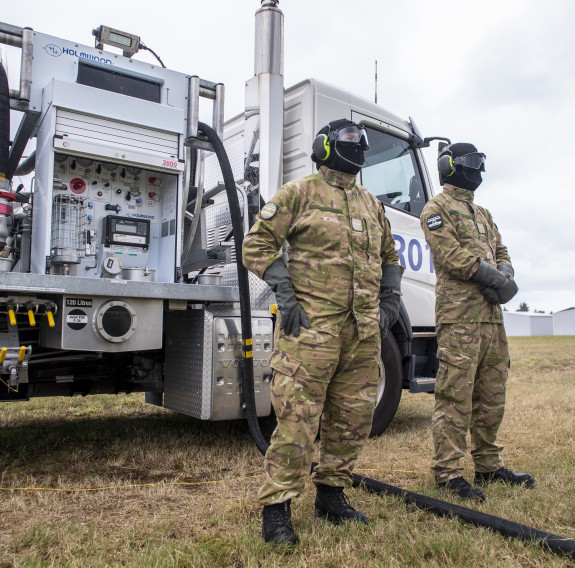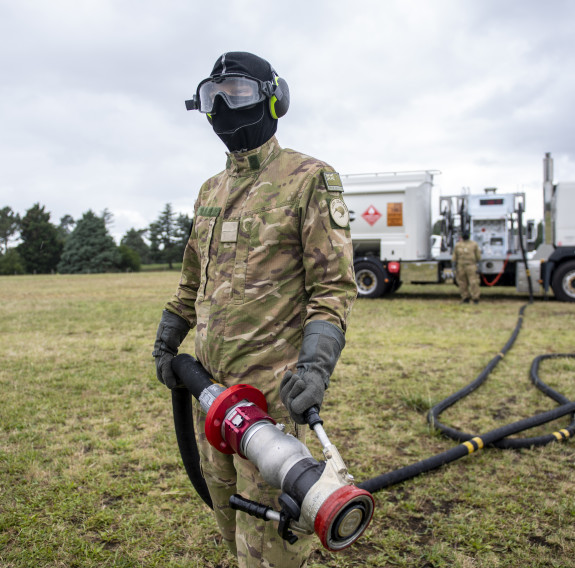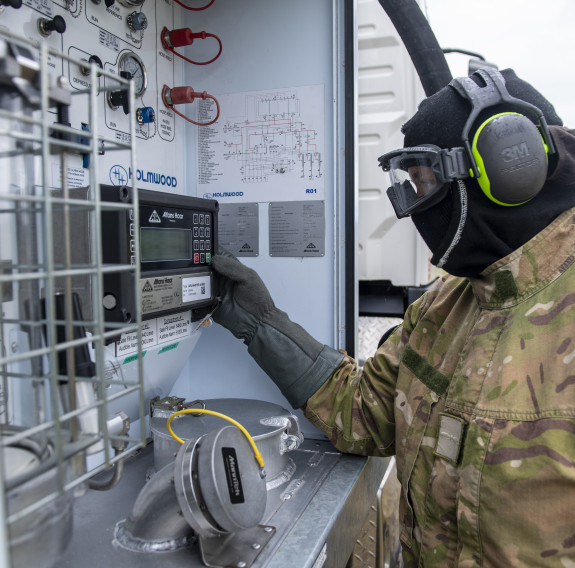 Most of their crew had grab bags ready and waiting for when things like this arose, and he said they always had a truck full of kit like tools they might need, extinguishers, so it was just ready to go.
"We always have a truck on reserve that we know is working that's the first truck to go out."
Working on the ground was also a fluid environment, as it wasn't always clear when the NH-90s were going to be back and requiring refueling.
"It depends how many frames are out conducting operations, and how large the Area of Operation is. They don't always know when they are going to be back, and we need to always be in the vicinity with our gear on to conduct Rotors Running Refuels (RRRF) ASAP to get them back out there."
However, in this deployment he said communication had been really good, and they always knew where the helicopters were and when they would be coming back, which made planning on their end easier.
LAC Taylor said his parents were in the military, in our Army, so he knew he wanted to join a service.
"I didn't know what I wanted to do after school so my plan was to get into the Air Force and get some qualifications first, then I'd have skills to fall back on while I explored future career options."
Working in the Hawke's Bay supporting the efforts of Cyclone Gabrielle felt really rewarding, LAC Taylor said.
"It give us a great sense of unity knowing our place in this operation and understanding how what we are doing keeps this machine running."