From training to the scene
When the call came in and under a zero minute's notice to move, Burnham Emergency Responder Sapper (SPR) Danielle Booker and the rest of the team sprung into action.
17 November, 2022
A two-vehicle crash on SH1 close to Burnham Military Camp occurred in August with seven people injured. The crash was attended initially by Army Emergency Responders, and then six ambulances, four clinical managers, a rapid response vehicle and a rescue helicopter.
Four medics from Southern Health Support Squadron had been driving back to camp and noticed the accident with no emergency services on the scene. They conducted initial assessments and patient triage before others got to the scene, and after emergency services arrived they assisted with the complex patient extraction alongside Fire and Emergency New Zealand and St John.
This was SPR Booker's first call out since finishing her Firefighter basic course only a few weeks prior to joining and she said while she felt "just a bit nervous" it was a huge adrenaline rush.
SPR Booker said they were on the scene within seven minutes of getting the call out.
"We were in the Chief of Army's brief when our pagers went off, we really made quite a scene when we left.
"As soon as we were in the truck we were listening to the dispatch message, checking pagers to see what kind of call it was to ensure we had the correct uniform and PPE for it.
"From there we started heading to the scene trying to gather as much information for it as we possibly could.
On the way to the scene the reality of what we were attending was sinking in, this was not a training scenario anymore.
Having just a few days earlier been doing motor vehicle accident training including cutting up cars, doing medical response and patient care – this training could not have come at a better time for the unit.
SPR Booker was delegated patient care which meant grabbing the responder medical kit, and doing a 360 walk around the scene assessing for any hazards and a quick triage of patients.
"When we got on the scene and doing the 360 walk around we were all tasked with medical as a priority. I ended up staying with one of the patients for a bit, making sure he was ok and ensuring he was comfortable.
"Once a medic took over I went onto standby for other tasks including helping with other patients, moving them onto spinal boards and stretchers, and making sure the helicopter landing zone was clear," she said.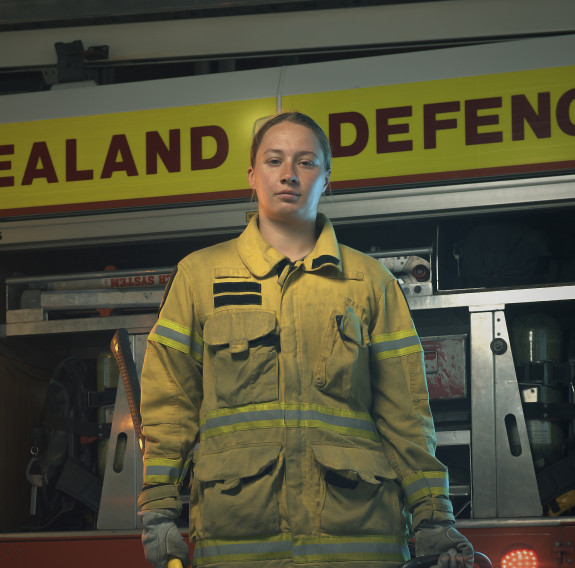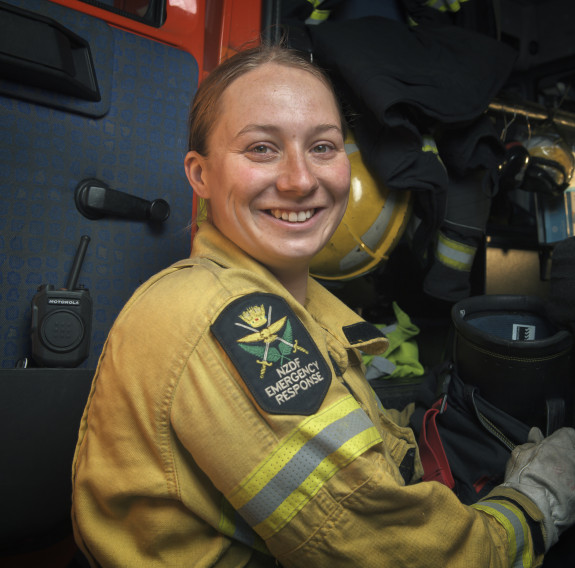 SPR Booker joined the Army in July 2021 and said joining the Army was something she had always wanted to do.
"I can remember ever since I was little telling my family that I wanted to be in the Army.
"It took me a bit to figure out what I wanted to do, but after reading through the different trades on the website Emergency Responder just stuck out to me a bit more than the rest. I think it was the appeal of no two days at work are the same," she said.
Army emergency responders are provided with world-class equipment and training to the highest standard of firefighting techniques responding to emergencies within camp and the local area when needed.
Emergency responders provide fire and rescue response to NZ Army camps and training areas. They also respond to incidents outside of these areas in concert with Fire and Emergency New Zealand and other agencies, both domestically and abroad.
Members from 3 Field and Emergency Response Squadron have deployed to multiple international fires such as North America and more recently the Australian Bush Fires.
She said while she has only been in the job a short while, it feels rewarding knowing you're giving back to the community and helping people when they are in need.
"What I love about the job is carrying on from course and improving my skillset, and putting the training that I have done into the trade itself by attending jobs within my first few weeks."