For his friend
20 years ago Bob Pearce was serving in the British Army when his friend Matty Hull was killed in a blue-on-blue (friendly fire) incident in Iraq by the US Forces.
12 July, 2023
That moment, combined with many factors from other deployments during his close to 30-year career lead the ex-Army logistics specialist and intelligence operator to be diagnosed with Post Traumatic Stress Disorder (PTSD).
Mr Pearce will co-captain the 21-strong New Zealand Invictus Games team heading to Düsseldorf, Germany in September, alongside Buffy Little.
While he wasn't diagnosed with PTSD till 2016, he spent 13 years running from himself and trying to suppress the pain and anger that was inside.
"This led to suicide attempts and the near-destruction of my marriage and my relationship with my whānau. In 2016 I ended up having a breakdown, where all my past issues came to light.
"I was fortunate to have, then Major, now Lieutenant Colonel Kate Hockings-Mackie as my boss. She and the rest of the team I worked with were supportive and understanding. I was offered the first of many counselling sessions, as well as the time and space I needed to begin to work through the issues I was struggling with," said Mr Pearce.
Hearing of the Invictus Games, and even having friends who had been in the team, he never felt like he would qualify to be part of the team.
"I think that many of us in the Injured, Wounded, or Ill (IWI) community feel the same or have felt the same, that somehow our injuries aren't or weren't significant to matter.
"I have learnt through my journey and my teammates that all of our injuries are significant, that we each have our own struggles to face, and that those struggles may not be openly apparently to others who do not know us."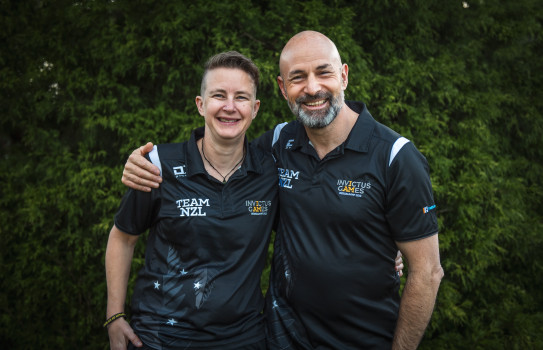 28 March 2023 marked 20 years since his friend Matty was killed.
"20 years. When I say that it, feels like a lifetime, yet when I think of that day, it's as if it happened yesterday. I can picture it clearly in my mind, even though the rest of the war in Iraq seems to be just a jumble of memories.
"I will never forget that day in the sand. But I am hopeful that this anniversary and the trip to the Games may allow me to let go of some of that pain. Matty is always in my thoughts, every day I think of him.
"But I know that he would not want me to linger on the past, and I know that his widow who has graciously stayed in contact with me, would not want me to either.
"I carried so much guilt and pain concerning Matty's death, something that counselling has taught me was not by burden to bear."
Mr Pearce said that 2023 is a year of new chapters for him.
It will be closing the chapter that began in a foreign land in 2003, and opening a new chapter that begins in 2023 in a foreign land. Only this time, the only shouts and cheers will be from the crowd and my team, who will be shouting for joy, not in sorrow.
Mr Pearce said communication, talking, speaking to someone, getting it off your chest are all ways that people with PTSD can start the journey to recovery.
"For me, talking was the key to my recovery. I thought I was just going mad, and that I had no reason to feel the way that I did. The impact I was having on my family and friends just breezed past me, it was all about me, and nothing else.
"I was trying to bury the pain and it ultimately broke me. If I could have gotten help earlier I may have taken it, but it's hard when you are too strong to admit you are weak."
He said it takes a strong warrior to admit that they are weak.
I know now that being able to be humble and to expose your weakness actually makes you stronger. I would urge anyone who thinks they are suffering from PTSD to please, please reach out. You are not alone, and you will be supported.
Without the support of his family Mr Pearce said he would be dead.
"That seems harsh to say, but it's the truth. My wife had every cause to leave me, my sons had every cause to disown me, yet they all stood by me and came with me on my recovery journey. A journey that would not be worth taking if it were not for their continued love and support."
He said they have been an integral part of his recovery, and of his Invictus Games journey so far.
"I am so lucky to be able to take my wife and eldest son to Germany, and I pray that in some way, these Games can be a release for them as I know it will be for me."
Mr Pearce is competing in cycling, swimming and athletics at the Games and said he is under no illusion that he will bring home anything shiny, "although you never know on the day".
"My aim is to take whatever is my personal best is for each event and to beat that. If I achieve that then in my eyes, I am a winner. That is ultimately what counts for me, that each and every one of the competitors at the Games gets that sense of achievement, no matter what the outcome in on the day."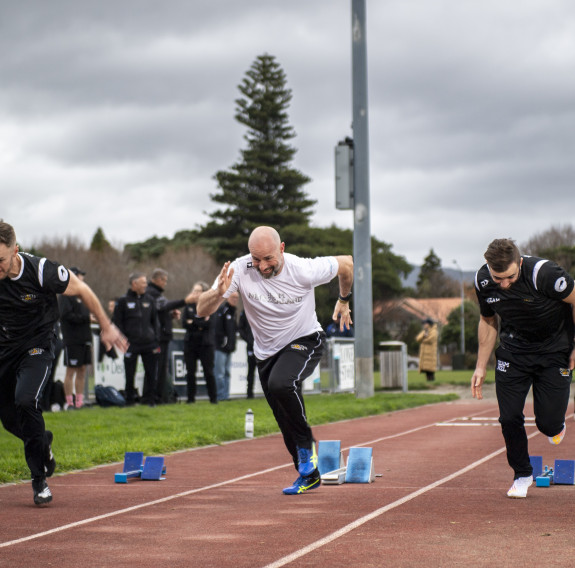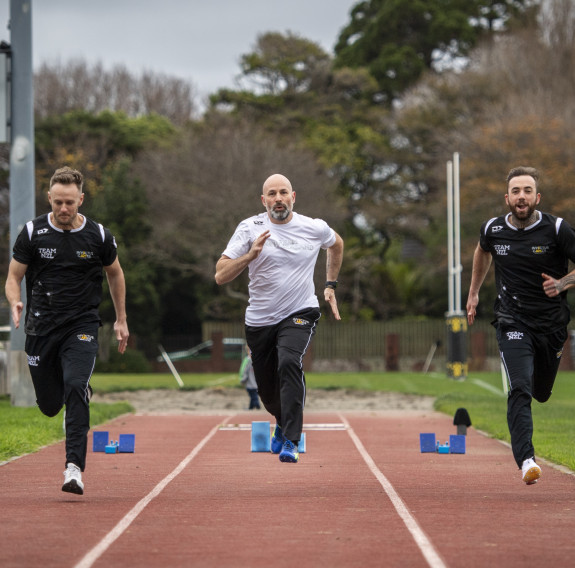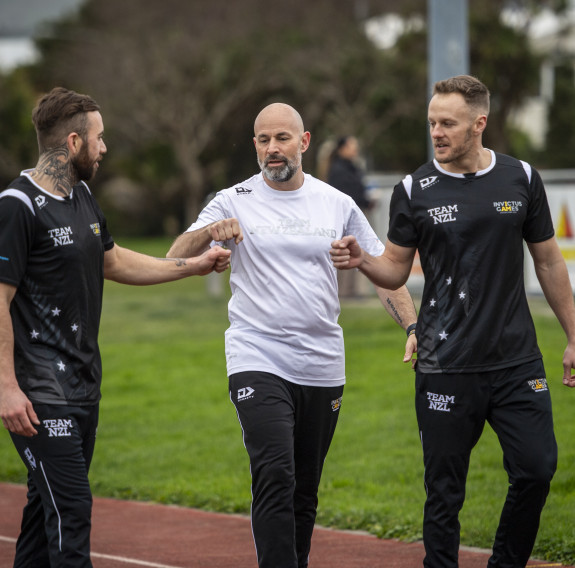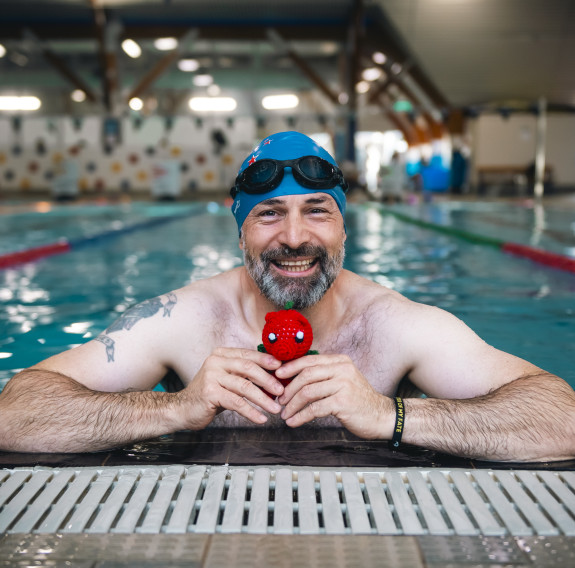 The journey for most of the 2023 team has been a long one, many being selected in 2019 to compete at the 2020 Games which did not go ahead due to the Covid-19 pandemic.
Mr Pearce said each person in the team has a different story, and those stories may resonate with someone different each time which is why he feels it important to share his story.
"I am hopeful that being a part of something bigger than me will help me to recover and move on with my life.
Even though I have yet to attend an actual Invictus Games, being a part of this team and being surrounded by so much love and compassion has been a huge win for me, and has had such a beneficial improvement to my life.
"I feel justified in having applied, and humbled and grateful for the opportunities I have been given.
"None of this would be possible without the unsung heroes of Team Kiwi. Our management team, the nursing staff, the padres, the coaches, the sponsors, and of course our dear friends and families who guide us, cheer us and support us every minute of every day in our journey to recovery through sport.
"I am coming to a decision point in my journey, and I am looking forward to being able to make it. Something that I would not have imagined possible in the dark days of 2016."
About The Invictus Games
The sixth Invictus Games will take place in Düsseldorf from 9-16 September under the motto "A HOME FOR RESPECT" and together with the German Armed Forces, will welcome around 500 competitors from more than 20 nations, as well as around 1,000 family members and friends, to compete in ten sporting disciplines.
Click here to follow our journey to The Invictus Games.
Bob speaks on 'Kiwi Yarns' with Brodie Kane
Hear Bob's story of pain and recovery as he chats with with Brodie Kane. They look into everything from Bob's life in service as a ex-Army logistics specialist and intelligence operator, his loss of a close friend on deployment, PTSD and depression, next month's Invictus Games Düsseldorf 2023 and more.
Chuck those headphones on, or turn your speakers up. Moving content incoming.