Five-month naval deployment
On 17 July Anzac frigate HMNZS Te Mana departed for the New Zealand Defence Force's biggest naval deployment, Operation Crucible.
13 August, 2023
Te Mana, with an embarked Seasprite SH-2G(I) maritime helicopter, will spend five months at sea, travelling to Australia and partnering with Maritime Sustainment vessel HMNZS Aotearoa to South East Asia.
Essential to the evolution of the mission was a Maritime Training Group Covered Shake Down (MCSD) for Te Mana in the first two weeks of deployment, designed to put a post-Frigate Systems Upgrade frigate – and its crew – through its paces and ensure everything is working correctly.
The mood started from departure, with the frigate sailing at Action Stations in a Force Protection posture, while Coastguard vessels as 'enemy' forces harassing the frigate on its exit.
The following day the ship came under aerial 'attack' from enemy fast aircraft and simulated missiles – L39 Albatros jets from Australian company Air Affairs - while an RNZAF P-8A Poseidon provided surveillance for the ship.
Ships Information Officer Sub Lieutenant Cam Angland said it was fantastic to work with these kind of assets to progress their air defence training.
"Working with the P-8A added richness to the scenario for the ship and demonstrated the ability of the two assets to communicate with each other."
The day continued with live firing using the ship's 0.5 calibre machine gun against an inflatable target, and a 'whole ship' damage control exercise, after taking 'damage' from the attacks. "This was vital in training and demonstrated the ship is safe to enter an operational theatre."
Next was a Search and Rescue Exercise, with the ship as the On Scene Coordinator managing the search information flow and coordinating five surface units, including Coast Guard and Customs, one Coastguard aircraft and the ship's Seasprite helicopter.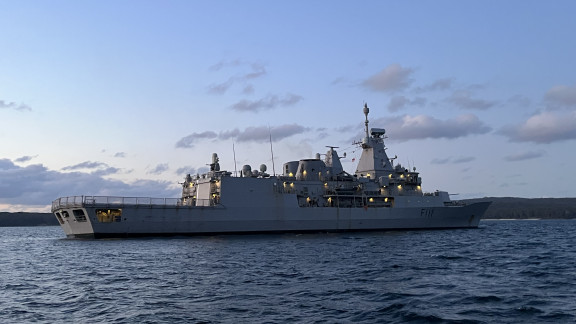 The first two weeks - HMNZS Te Mana
Te Mana then combined forces with a Poseidon aircraft and the Seasprite to undertake an Anti-Submarine Warfare exercise, acting as the Scene of Action commander and working collectively to 'neutralise' a submarine contact, while the P-8A dropped sonar buoys to assist in tracking.
"The entire serial demonstrated that the NZDF is able to operate together and communicate effectively in the Anti-Submarine Warfare domain," says SLT Angland.
"It was a massive effort for all on board, testing the skills and resilience of the Ship's Company."
During Week 2 of Shake Down, Australian Anzac-class frigate HMAS Warramunga joined Te Mana at sea. With Warramunga in its first week of 'Working Up', both ships made the most of the time together. Multiple serials were conducted between the two, including Officer of the Watch Manoeuvres, Towing Exercises and Replenishment at Sea Approaches.
'Cross-decking', when personnel go from one ship to the other, saw multiple personnel experience life on each other's ship.
Damage Control scenarios were escalated, with Te Mana suffering multiple incidents forward and aft. Teams had to work hard to keep the ship in the 'fight'.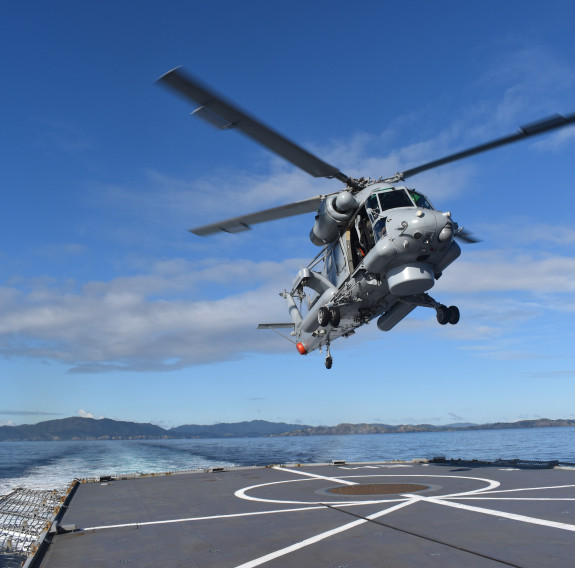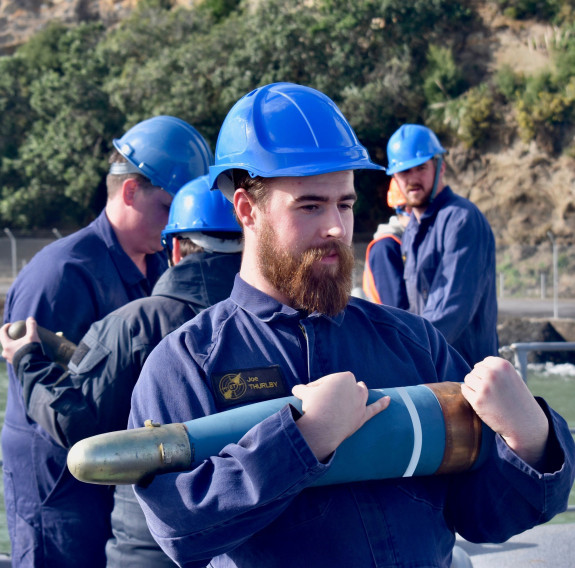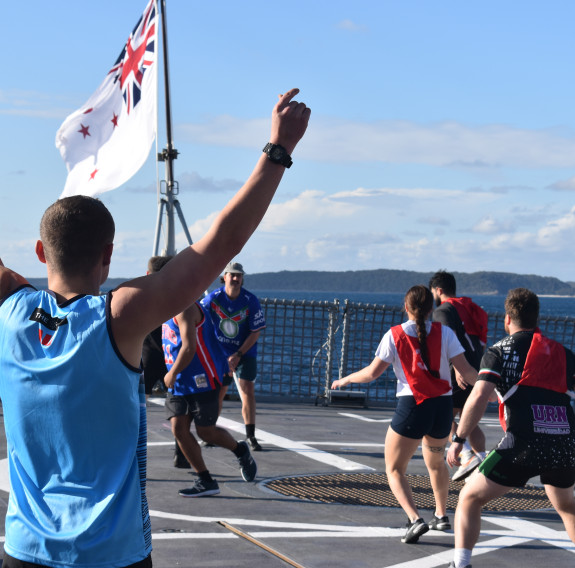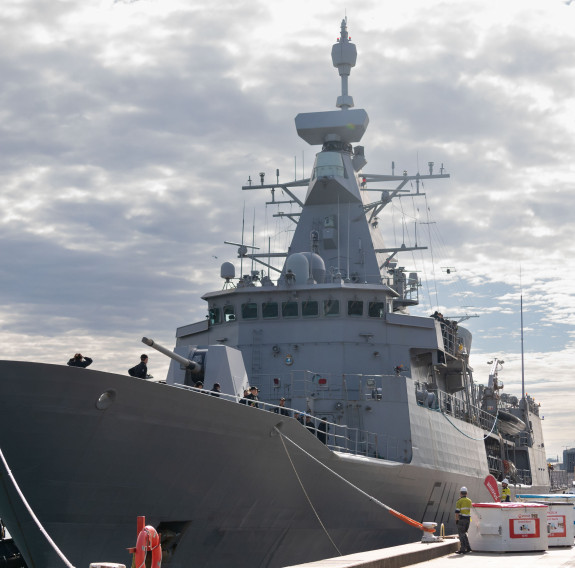 Close to Australia, Te Mana conducted confined waters navigation, with two small craft posing as Opposing Forces making fast attack runs against the frigate. It was a tricky play for the Te Mana team, employing Force Protection measures with the ship's own deterrence systems and using the helicopter to engage the 'attackers'. Two days later, Te Mana and Warramunga conducted another confined waters exercise, this time to recover a VIP from shore.
A high point was Te Mana's Gun Function Trial, firing the ship's five-inch main gun at different elevations and ranges, then conducting a Surface Exercise firing against a towed target.
After two weeks at sea Te Mana and Warramunga entered Sydney Harbour in formation.
Following the at-sea training, port visits in Australia and more exercises with the Royal Australian Navy, Te Mana will travel to South East Asia.