Fijian exercise throws young NZ Army leaders into heat of battle
In the 30-degree heat of Fijian jungle, with mosquitos buzzing, a group of New Zealand soldiers are learning how to operate in a new environment and alongside foreign troops for the first time.
26 July, 2022
Officer Cadet School (OCS) of New Zealand students are this month taking part in Exercise Veiliutaki, which is designed to test students in command, leadership and battlecraft.
Using the Nausori Highlands to conduct close-country training with the Republic of Fiji Military Forces (RFMF), 90 New Zealand Army soldiers, 72 RFMF personnel and four international students from Tonga and Fiji combined into multi-national platoons.
The Officer Cadets were platoon commanders, learning how to command a group of 30 people, going through exercises such as ambushes, quick attacks, clearances and establishing a secure base (harbour).
Captain Jonty Hooson, Senior Instructor of the Field Wing at the OCS, said the cadets found navigating jungle terrain for the first time challenging but worthwhile.
"They have improved a lot since the start of the exercise in both leadership skills and general soldiering."
Captain Hooson said the RFMF were learning from the New Zealanders, taking on such skills as different drills, while the NZDF had also learned a lot off the RFMF, like noise discipline in the jungle.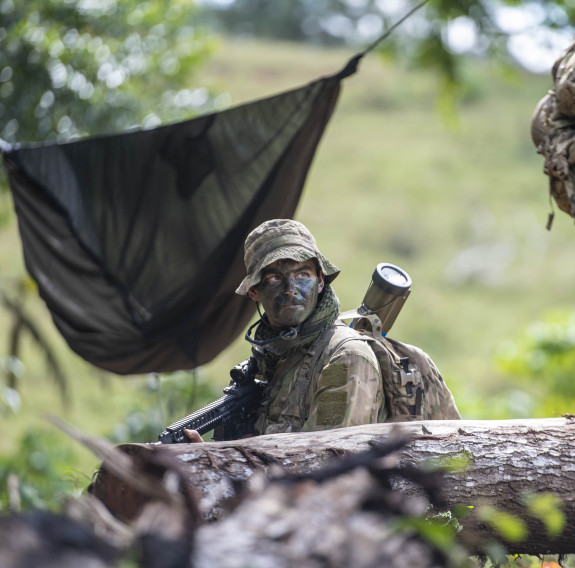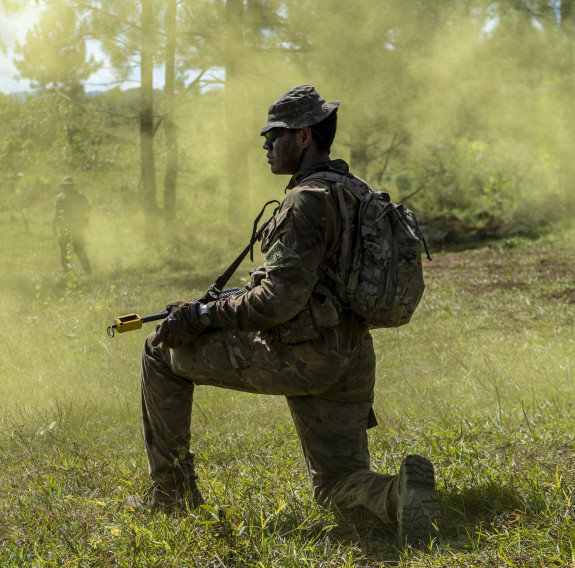 The integration was important and Captain Hooson said it meant the Officer Cadets were learning about a different culture, as well as new songs and Fijian phrases, which was just as important as the exercise itself.
Their final day out in the Nausori Highlands culminated in a large-scale attack, where the platoons attacked an enemy and ambushed the enemy's reinforcements.
Army Command School Commandant Lieutenant Colonel Jim Webb witnessed the final attack, having spent the previous day in the bush with the exercise.
He said the most important thing was the level of integration between the New Zealand and Fijian personnel.
"For the cadets the integration sets them up for success should they deploy again in the Pacific region.
"While they might not know the nation they are going to specifically, they will know the right questions to ask and they will know what to look for in order to adapt to customs and culture."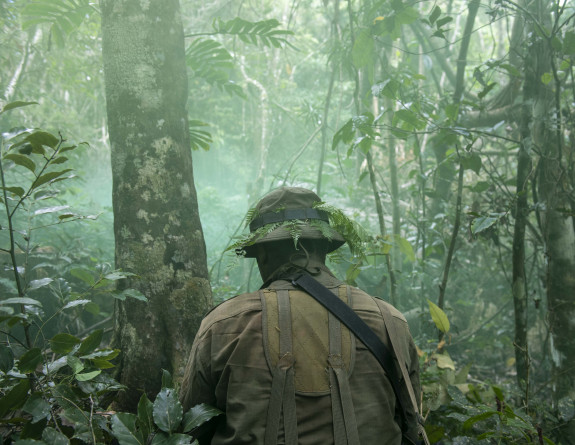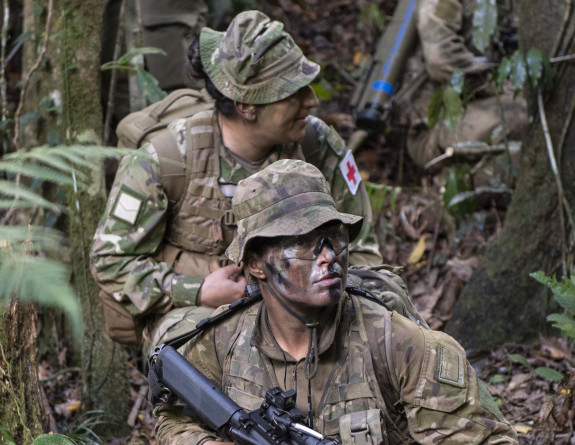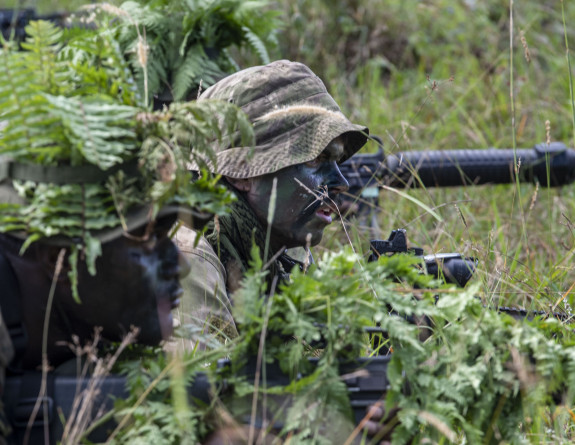 It was great to return to Fiji after two years of disrupted travel due to COVID-19, he said.
"You can't replicate this in New Zealand. Not only the climate but the integration. They are out there learning about the people and culture and it's an excellent opportunity."
Commanding Officer of the Third Battalion Fiji Infantry Regiment, Lieutenant Colonel Penioni (Ben) Naliva, addressed the troops at the end, thanking the New Zealand Defence Force for making the exercise happen.
"It's been very special."