Fijian And Kiwi Expertise Aids Farmer
People power and engineering expertise bringing smiles in Hawke's Bay.
15 March, 2023
Members of the Fijian Humanitarian Assistance Disaster Relief Task Force joined forces with NZDF engineers to help a cyclone-affected farming family last week.
A slip had severely damaged the Hindmarsh family farm home in Patoka, Hawke's Bay, cutting off their water supply.
Corporal Scott MacLellan was among personnel from 2 Engineer Regiment and the Fijian Task Force who arrived at the farm with a temporary water tank and fittings.
"His water supply was out of action and covered in silt. We've got a temporary tank here and we're going to be hooking it up to the water pump in his house so they can start having a bit of normality," he said at the time.
Other personnel worked by hand to break up fallen trees, clear fence lines of mud and silt and dig back the slip where it had impacted the house.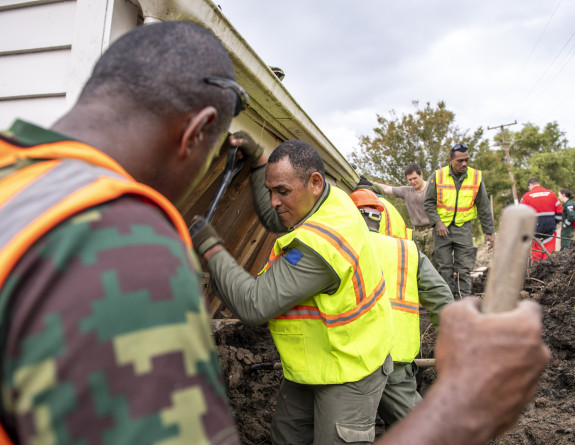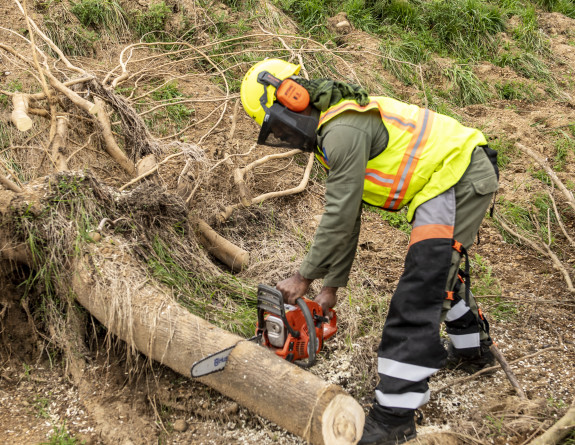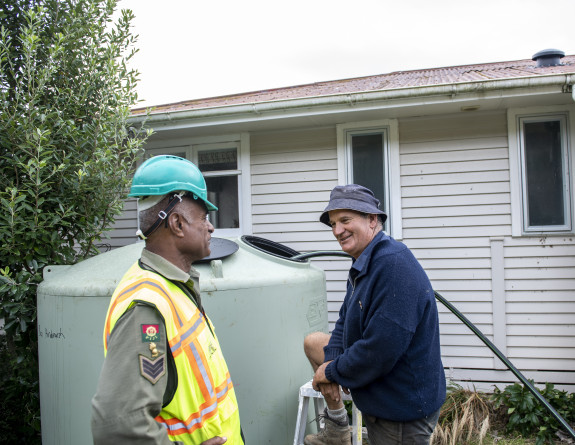 Farmer Tim Hindmarsh said the cyclone had badly affected them and it was a pleasure to host the the New Zealand Defence Force and Fijian Task Force.
"They've been absolutely wonderful," he said. "Especially in reconnecting our house water for domestic use, which we haven't had since the cyclone. It didn't seem to take them any time at all. And also doing some earth clearing where the enormous slip hit our house and buildings.
The 34-strong Fijian Task Force arrived last month at the request of the New Zealand Government, which comprised of 26 personnel from the Republic of Fiji Military Forces.