Double success on one mission earns RNZAF squadron Search and Rescue award
Our Royal New Zealand Air Force's (RNZAF) No. 5 Squadron has been recognised at the New Zealand Search and Rescue Awards for a doubly successful search and rescue flight which saved the lives of seven Kiribati fishers.
17 May, 2023
The Certificate of Achievement – Operational Activity for the 2022 calendar year was presented by Associate Transport Minister Kiri Allan at a function at Parliament last night.
The annual awards recognise outstanding achievements within New Zealand's search and rescue region, which covers 30 million square kilometres.
No. 5 Squadron's award was for a P-3K2 Orion search near Kiribati in May last year involving two missing fishing boats.
The first boat, with three people aboard, was reported missing on 17 May and a second boat, with four aboard, was reported missing nearby five days later.
After locating the first boat, the Orion crew was busy identifying a ship in the area able to undertake the rescue when they discovered the second vessel.
After dropping survival packs and locator beacons to each boat, the Orion crew was able to contact two merchant vessels and arrange a rendezvous with the fishing boats.
The citation said:
The Orion crew's commitment to vigilance after nearly 12 hours of open-ocean searching is a testament to their skills and professionalism. Altogether seven lives were saved due to their efforts.
The double-rescue mission occurred in the last few months of Orion operations to be conducted by No. 5 Squadron, then based at RNZAF Base Auckland, Whenuapai.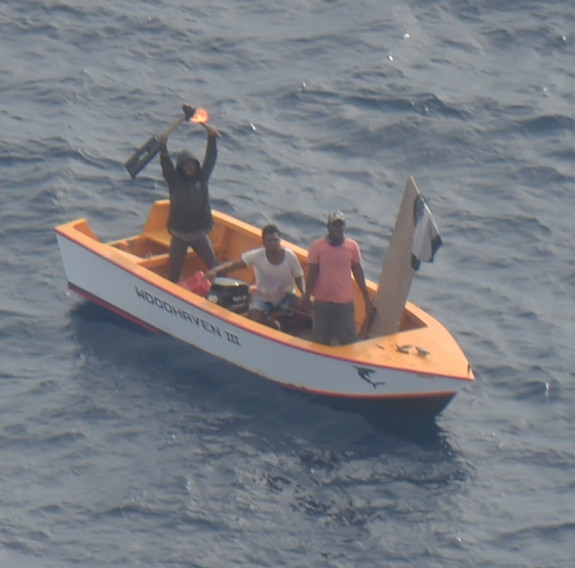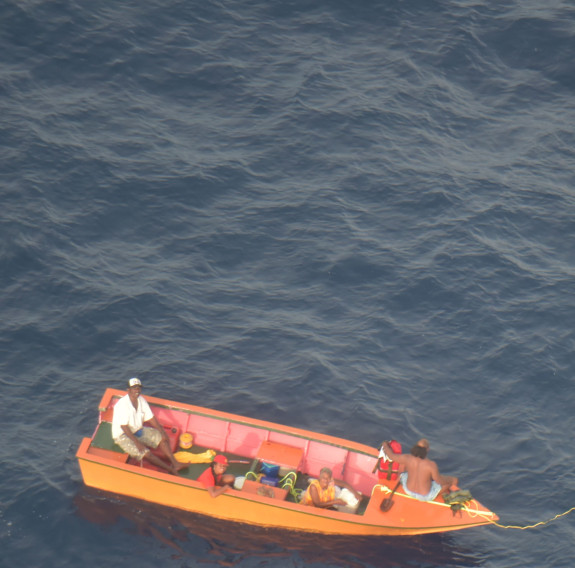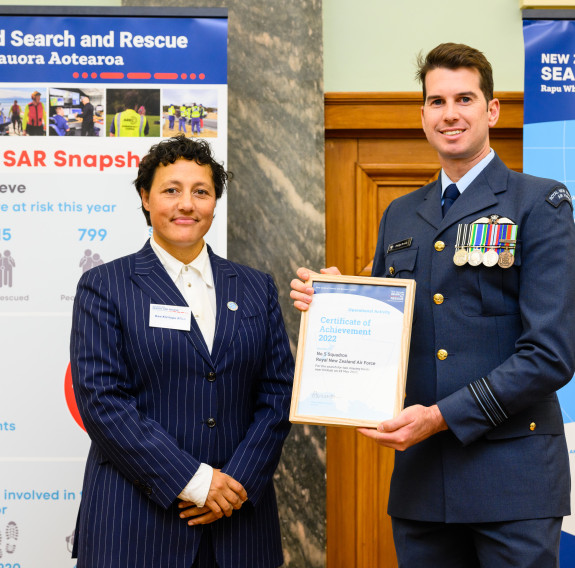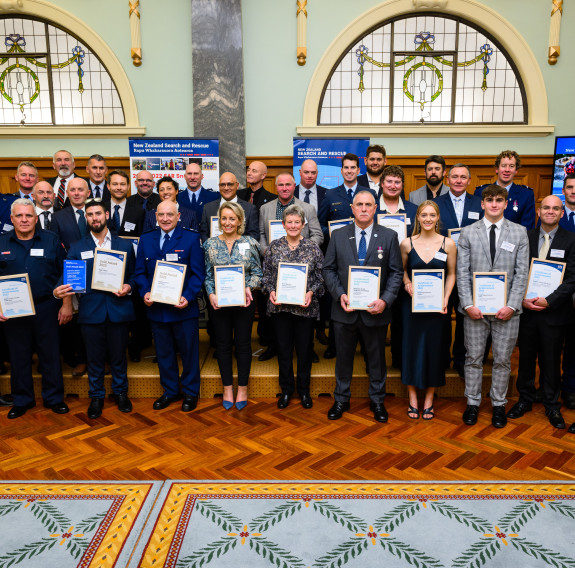 Primarily employed for airborne surveillance and reconnaissance of New Zealand's areas of economic interest, exclusive economic zone, the South Pacific and the Southern Ocean, the last of the Orions were retired in January.
They provided a range of services to government agencies and the community, and played a significant role part in the wider security monitoring and initiatives in the South Pacific and South-east Asia, along with search and rescue missions, and humanitarian assistance and disaster relief.
All those roles will be taken up by the P-8A Poseidon aircraft when the new fleet of four begins operations from RNZAF Base Ohakea later this year. Two of them have arrived already and the third is scheduled to touch down at Ohakea for the first time this week.
The Commanding Officer of No. 5 Squadron at the time of the search and rescue operation, Wing Commander Glen Donaldson, said the squadron was honoured to be recognised for its work.
"Naturally it's always a thrill to get people home safely after misadventure at sea or elsewhere, but the 'two-for-one' here was special.
It was a real buzz for the whole squadron, not just the aircrew but all those who play a part in the jobs we do – there are many trades on the ground as well as in the air involved in successful missions and safe returns, and this award has been earned by everyone.
"It is also a fitting final tribute to the Orion, a great aircraft which was the agent of saving hundreds of lives during its more than 57 years' service," he said.