Distinguished service honoured
Chief of Defence Force Air Marshal Kevin Short has been awarded the Order of Australia for his exceptional leadership that has strengthened the bonds between New Zealand and Australia.
03 March, 2023
The citation, which will see Air Marshal Short appointed as an Honorary Officer in the military division of the Order of Australia, praised his 45 years of service in which he has proactively engaged with Australian political and military leadership.

"As Chief of the New Zealand Defence Force, he has worked tirelessly to improve the bilateral relationship, align capabilities, increase cooperation and in turn, ensure a heightened ability for combined Australian and New Zealand responses to domestic, regional and global crises, in the finest Anzac tradition," the citation read.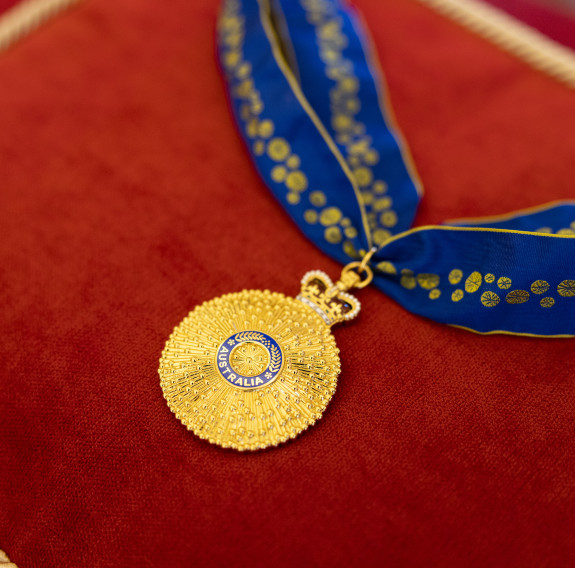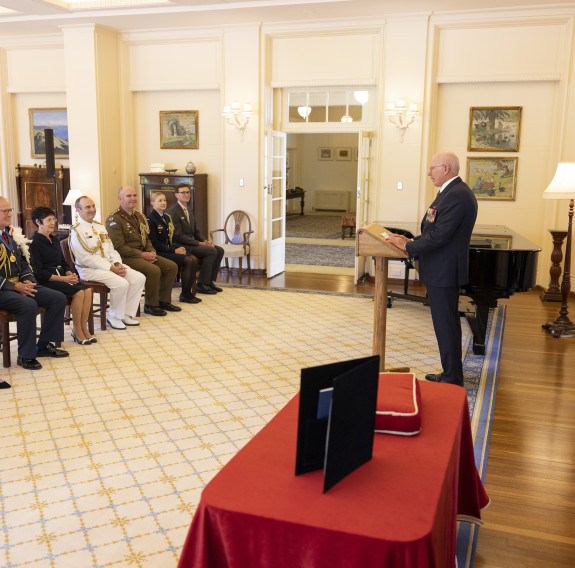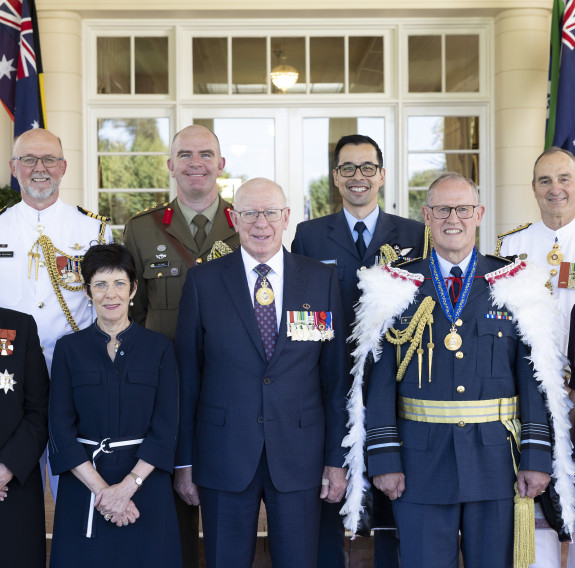 This included the combined New Zealand-Australia responses to events such as the evacuation from Kabul in Afghanistan, regional stabilisation in Solomon Islands, Operation Bushfire Assist and the Tongan eruption which reaffirmed the interoperability of the two militaries alongside the valued relationship.
Air Marshal Short has proven to be a steadfast ally, vocal supporter and valuable friend to Australia.
Air Marshal Short received the appointment at a ceremony yesterday at Government House Canberra and said he was humbled to do so on behalf of the efforts of those he leads.
"New Zealand's defence and security is better off for having a strong relationship with Australia which in turn makes for a more stable Pacific region. I'm very proud of the responses our people have been jointly involved in and this has definitely benefited our strong bilateral relationship".