Defence Civilians earn placing in dragon boat festival
A team from Defence Digital have put the Defence Force on the corporate podium at the largest Wellington Dragon Boat Festival in 10 years.
10 March, 2023
The personnel at Defence Digital in Petone might come in all shapes, sizes and job descriptions, but they know how to unite as a dedicated dragon boating team.
The team placed third in the corporate division of the Wellington Dragon Boat Festival in early March, which post-COVID was the largest seen in 10 years.
Tamara Al-Salim, Defence Digital, said it was inspiring to see 25-odd people from all walks of life dedicate themselves to the training.
"What was cool was not just the level of commitment. It was the level of accountability. We all knew we were part of it, and if you didn't turn up for training, it wouldn't happen. So we were determined that we weren't going to let each other down. We had that mana, we were consistent."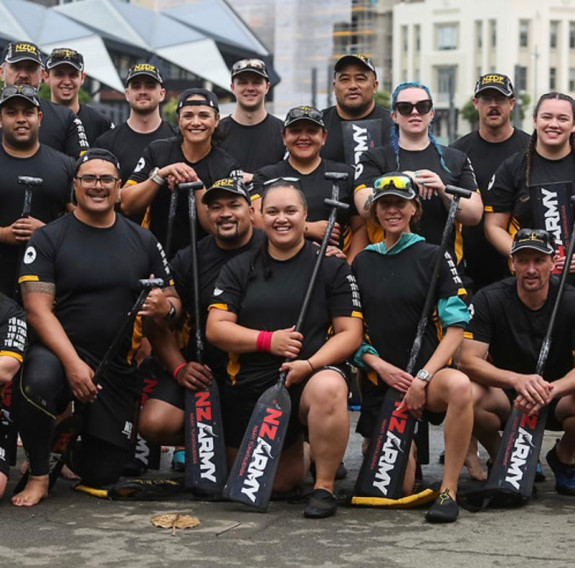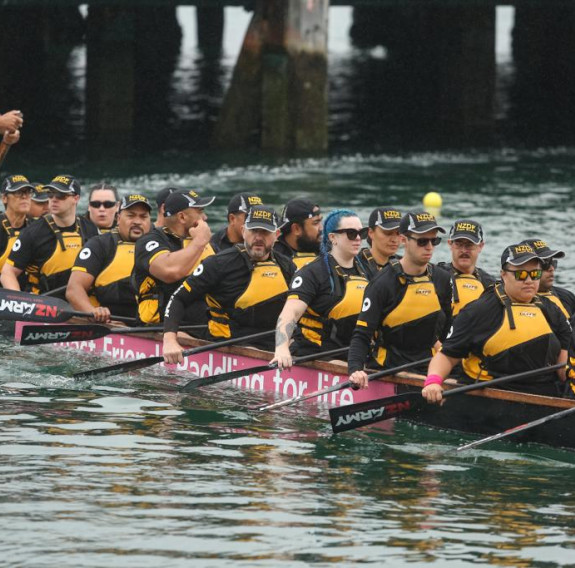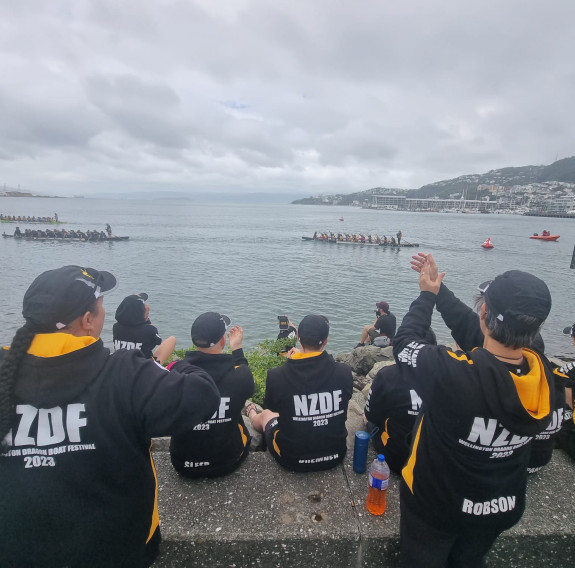 Prior to the event, the teams can participate in a Harbour Fun Day, a fun race day in February where teams can get a taste of what competition is like.
"We smashed some races," said Tamara. "We thought, we've got some chance here."
On the day of the races, the third placing also had an additional sweetener: they achieved the fastest corporate race time during the heats of 80.2 seconds.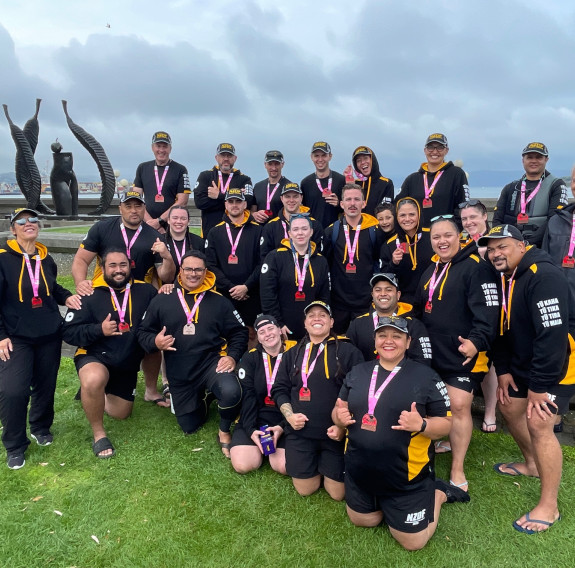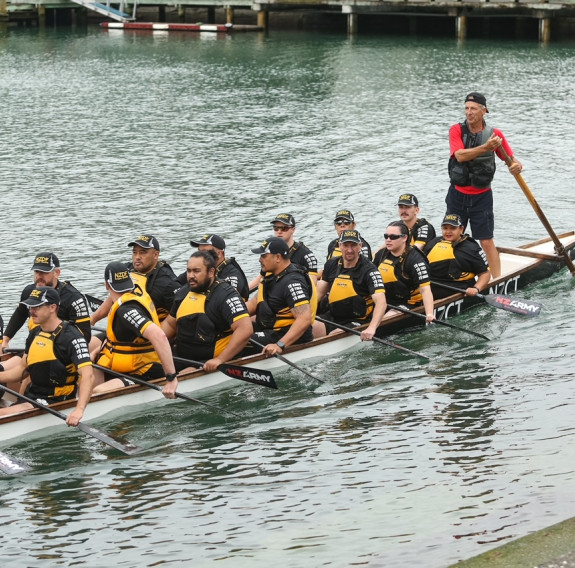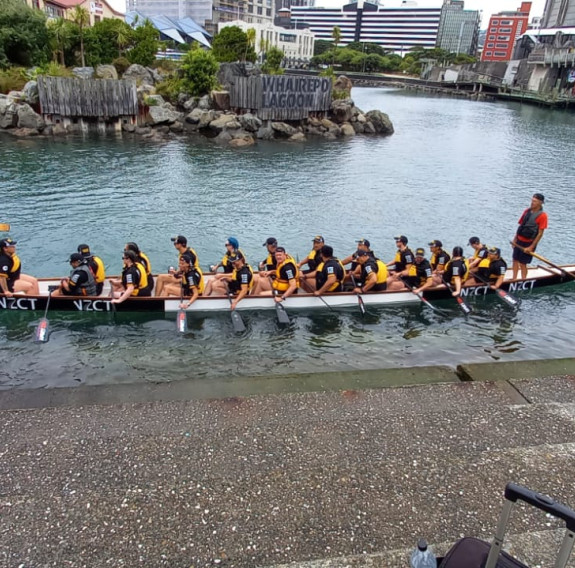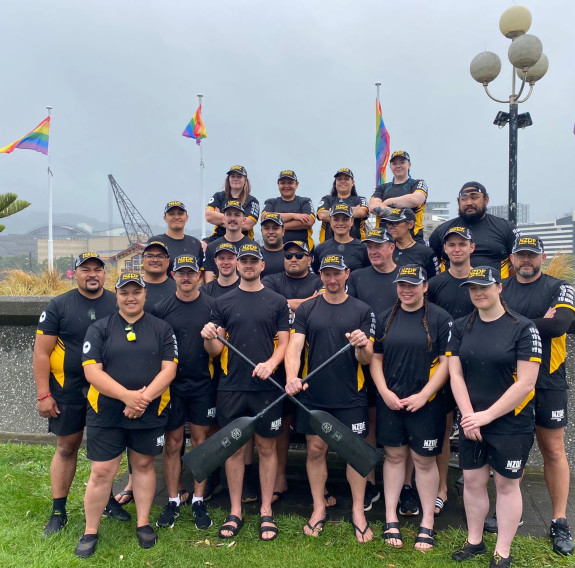 "Thinking about it afterwards, the common theme that came through from everyone's feedback is that we all felt part of something together. We might work for Defence, doing different things all the time, but we were all part of the same waka. If you didn't pull your weight, the whole team was going to miss out.
The other thing was, our team was diverse and inclusive, we were all different shapes and sizes, but people didn't feel judged.
"At no point did people think, we're not moving as fast because of you. Everyone was cheered on, everyone was made to feel they contributed to the win. In my case, I can't swim and I'm scared of the water. To be on a boat in the middle of the harbor was a bit of a shake-up. I felt so included. It was amazing."
She acknowledged some "dedicated leaders" who made sure it happened. "Thank you Lizzy Wolfe and Jess Wana for driving the team and this initiative. And thank you Taff Tawhara for bringing the paddles and joining the waka."