Communications in the field
The recent Royal New Zealand Air Force Communications and Information Systems Mechanic course culminated in Exercise Cold Sparks, which enabled the students to apply their knowledge, skills and attitudes in a remote simulated deployed environment.
27 July, 2022
The Communications and Information Systems Mechanic students displayed their ability to deploy, operate and maintain masts, antennas and radio systems under non-tactical field conditions. The students also established radio nets and communicated with simulated aircraft, including receiving distress traffic, Communications and Information Systems (CIS) instructor Corporal (CPL) Nick Baugen said.
The 34-week course taught the students how to effectively apply Defence Force security measures, use communications equipment and tools and operate radio and antenna systems. They also completed IT courses such as satellite fundamentals and cybersecurity, he said.
"Before deploying on the exercise the students undertook a familiarity exercise aptly named 'Base Ex' which is where they 'put it all together' and practice operating in a communications team from a light operational vehicle (Pinzgauer). This provides the students with an opportunity to iron out any wrinkles before applying their skills in a field environment."
Aircraftman (AC) Daniel Calder said the exercise was far from a camping trip and was not your typical outdoor excursion.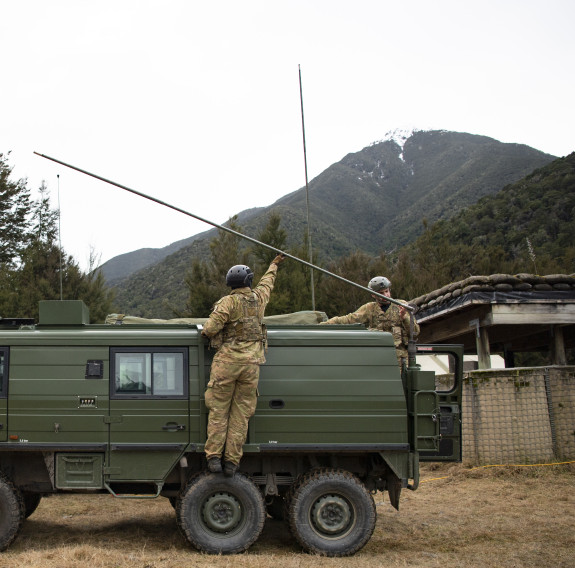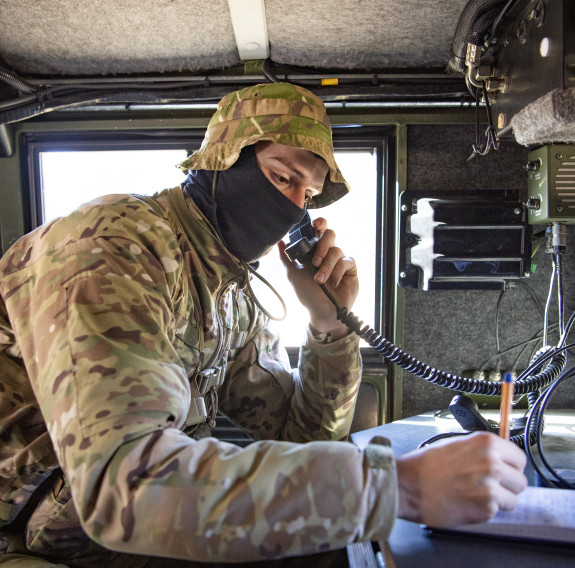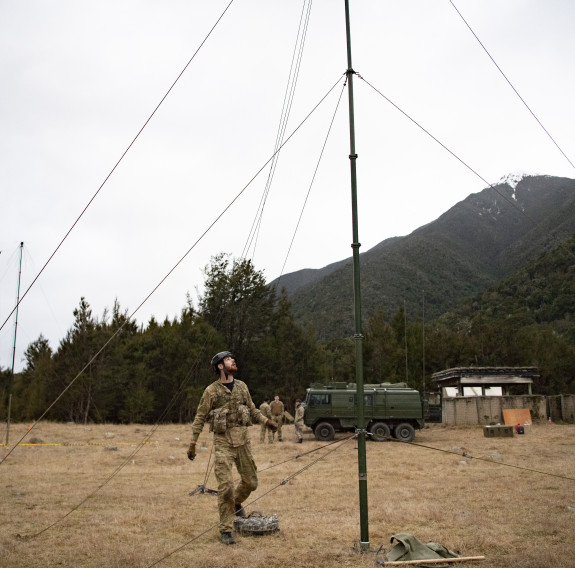 "Despite being well prepared, as our modest cohort of five found out, the exercise proved to be a test of team cohesion, maintaining proper safety practise, and pushing our ability to improvise under pressure.
"With the course now finished and the 'fist and sparks' Communications and Information Systems (CIS) trade badge awarded – it's fair to say there's a large element of anticipation as we move off to our respective postings - our objectives evolving to fill positions which directly contribute to Defence Force outputs," he said.
AC Kaleb Downes said the exercise was the end of a long journey of learning.
"We learned all about what our trade does and how we operate in the field. We started the exercise setting up a communications detachment, including antennas, our Pinzgauer (communications vehicle) and our radios.
"The pressure ramped up the following day where we had to increase our urgency and some pressure was applied with timeframes. It went well and within the hour of arriving on site we had everything set up and began communicating with aircraft."
There were some challenges. Half-way through the exercise one of the team's radio nets failed to function correctly, resulting in them not meeting the time requirement, packing down and starting again.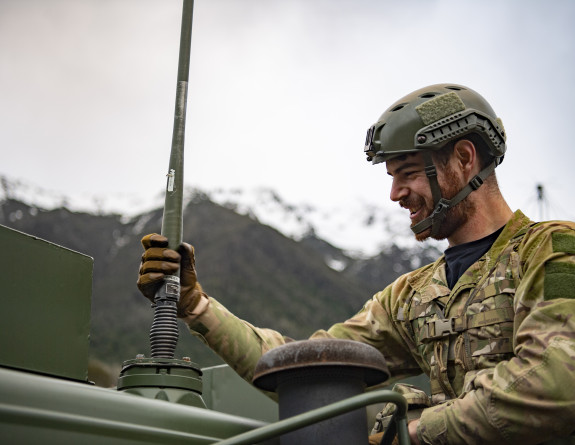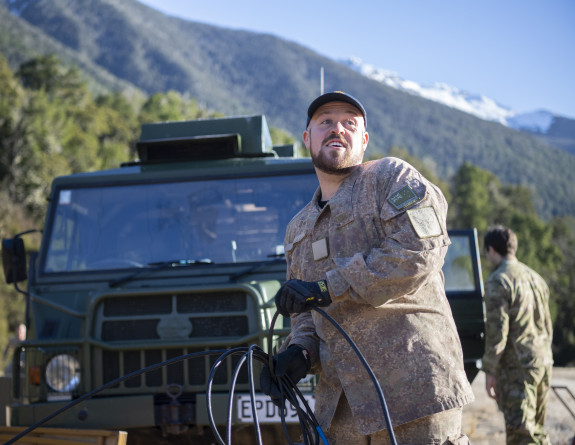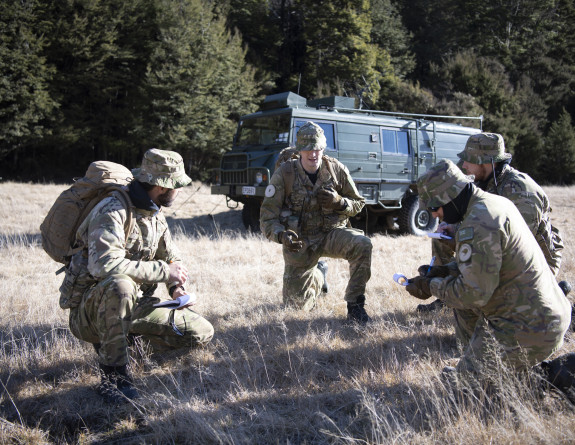 The exercise finale was a phase of endurance, maintaining constant communications for 24 hours straight.
"This was my favourite part of the exercise as we got to experience the real feel of what being a communicator is like," AC Downes said.
"Operating a radio communications circuit into the night and throughout the next morning brought us to the end of our exercise.
"The weather was cold but the comms were good. Overall the exercise was a fantastic opportunity to experience before heading out to begin our next chapter in the trade."
AC Matt Larsen said the exercise was an excellent indicator of how to act under pressure and how to think on your feet if something goes wrong.
"A lot of it builds on the 'fight for comms' mentality rather than just setting it up and hoping it works first try. Personally it highlighted my weaknesses and enables me to work on them to be as effective as possible in a real world situation/environment.
"It also let me see what I'm best at and what I can bring to a team in the field. It really all comes down to the mind-set of the individual and whether or not they are willing to take criticism on board and work to improve."
AC Max Marshall said the whole exercise experience was positive.
"It was a strong showcase of what we had learnt and gave method to the madness, allowing us to put together all the pieces of the puzzle under more demanding conditions.
"Considering that conditions ranged from cold, wet, and dark conditions, the timings we were given were mostly met, which gave us confidence that our preparation had been more than adequate. Couple this with a very high level of team cohesion under stress and you have a fun exercise, pitched at the right level and showcasing good results."