Commemorations remember Guadalcanal 80 years on
New Zealand Defence Force personnel have remembered all those who served in Solomon Islands during World War II, as they attended commemorations to mark the 80th anniversary of the Battle of Guadalcanal today.
07 August, 2022
A group of personnel from the Royal New Zealand Navy, NZ Army and Royal New Zealand Air Force are part of a New Zealand contingent, led by Defence Minister Hon Peeni Henare, in Solomon Islands to mark the anniversary of the US Marine Corps landing on Guadalcanal, on 7 August 1942, a day which marked the first major Allied landings in the Pacific campaign during the Second World War.
The commemorations, also attended by New Zealand's Secretary of Defence Andrew Bridgman and Victoria Cross recipient Willie Apiata, began at dawn at the US Memorial at Skyline Ridge.
During the commemorations, US Deputy Secretary of State Wendy Sherman stole New Zealand hearts when she spoke of how her father Mal Sherman, a Marine who was injured on Guadalcanal in 1942, had been well cared for by New Zealanders when he went there to recuperate from his injuries and illnesses.
The day included the Solomon Scouts Coastwatchers Ceremony, which highlighted the efforts and bravery of coastwatchers who provided the Allies with valuable intelligence and rescued airmen and sailors who would otherwise have fallen into enemy hands.
On Mt Austen, where Japanese forces dug in after being driven back from Henderson Field, there was a commemoration at the Japanese Memorial.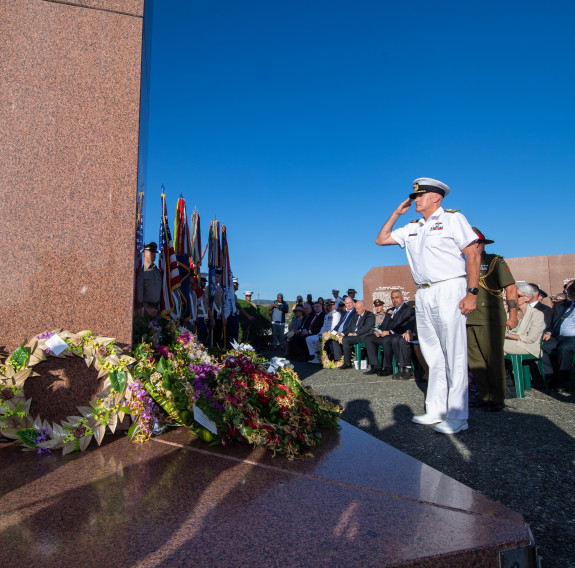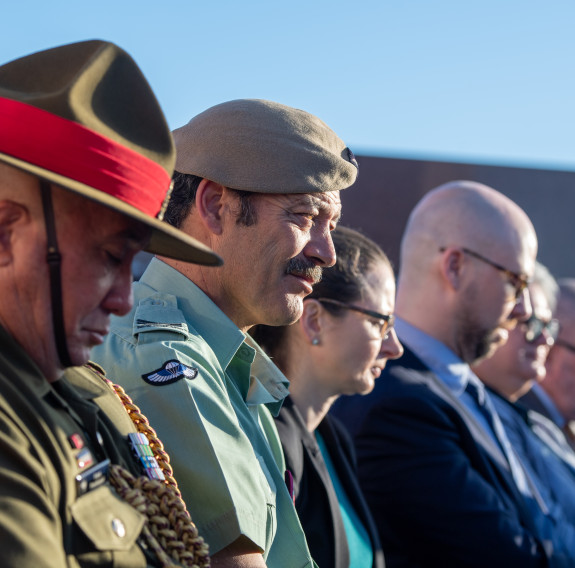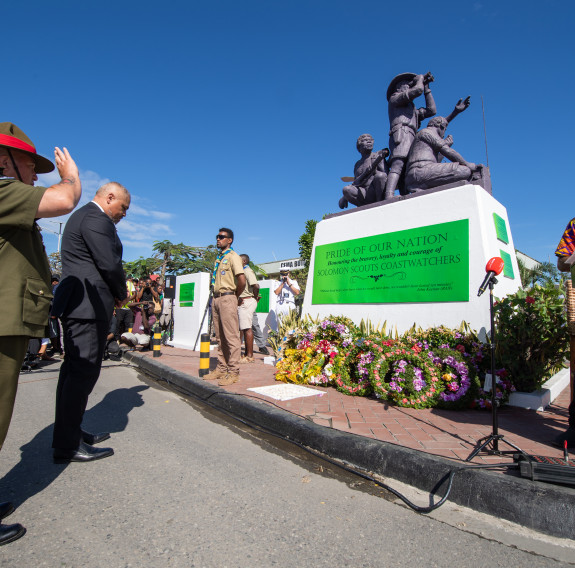 Commander Joint Forces New Zealand Rear Admiral Jim Gilmour, who laid wreaths at the commemorations today representing the armed forces of New Zealand, said it was important to remember the Battle of Guadalcanal, which had marked a turning point in the defeat of the Japanese during World War II.
While New Zealanders were not involved in the landings on 7 August, 80 years ago, New Zealand forces from the three Services subsequently became involved.
"People lost their lives on the land, in the skies and out off the coast in Iron Bottom Sound. On both sides of the conflict there was extreme bravery, extreme hardship and it's important we come here as New Zealanders and remember those that fought during that time," he said.
"As a Pacific nation, it's important we commemorate these important events during the Second World War. We show our commitment to our partners and our allies, and we also show our commitment to Solomon Islands and other partners within the Pacific."
Attending commemorations alongside Japan was both significant and powerful, "as we recognise that that era has now gone and we are close allies".
The NZDF contingent are paying their respects at commemorations held over 7-9 August.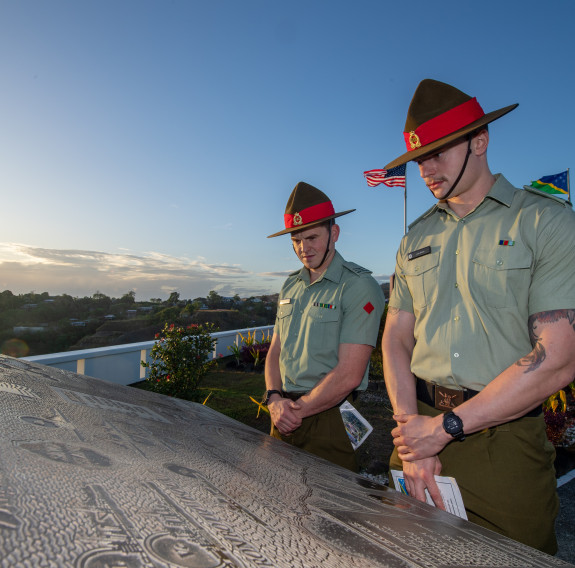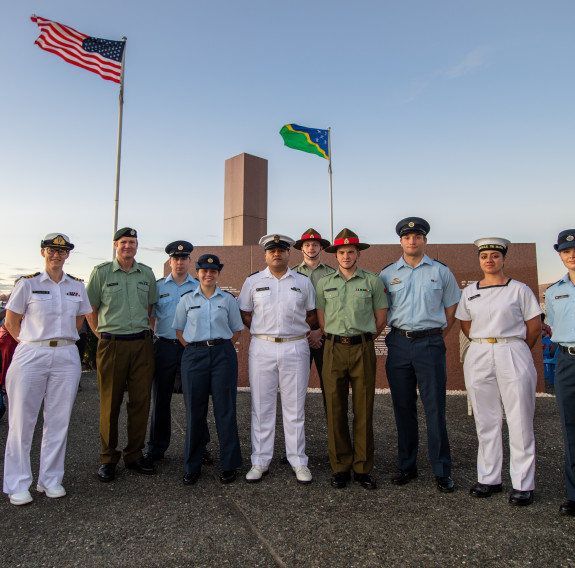 This evening, members of the contingent attended a Special Service of Remembrance at the Holy Cross Catholic Cathedral in Honiara.
Tomorrow, the contingent will attend an event hosted by Solomon Islands Government on Bloody Ridge, a small hill behind the airport where in September 1942 US Marines repelled a Japanese force attacking Henderson Field.
On Tuesday, the contingent will attend the Australian Memorial ceremony marking the loss of life on HMAS Canberra which on 9 August 1942 was badly damaged by Japanese naval forces off Savo Island, when 84 crew members were killed.
The New Zealand contingent will then return to New Zealand on board a Royal New Zealand Air Force Hercules.