Christchurch Officer Cadet takes on pressure from 'Army fire hose'
Christchurch's Jasmine Hill opted out of retail management because she wanted a challenge and to develop more skills. She now finds herself "drinking from the firehose" with the New Zealand Army and leading soldiers from two nations in the Fijian jungle.
18 August, 2022
Officer Cadet Hill, 28, is one of the New Zealand Army's potential commissioned officer candidates at the Officer Cadet School (OCS) of New Zealand.
While at high school she attended a career expo at Burnham Military Camp for a week but the travel bug outweighed any desire to enlist.
Ten years later, she arrived back to New Zealand and got into retail management work, until something inside her started itching for a challenge.
"I wasn't being challenged mentally or physically, so I decided to do something completely different."
Joining the Army was a challenge, but in ways you would not expect, she said.
"In terms of the physical you expect it to be physical, but it's the lack of sleep, it's the work, it's the learning of skills and trying to pick them up and display them."
"You're trying to drink from a fire hose, and it's a lot."
While the work is hard, Hill said she had done some amazing things since joining the OCS at the beginning of 2022.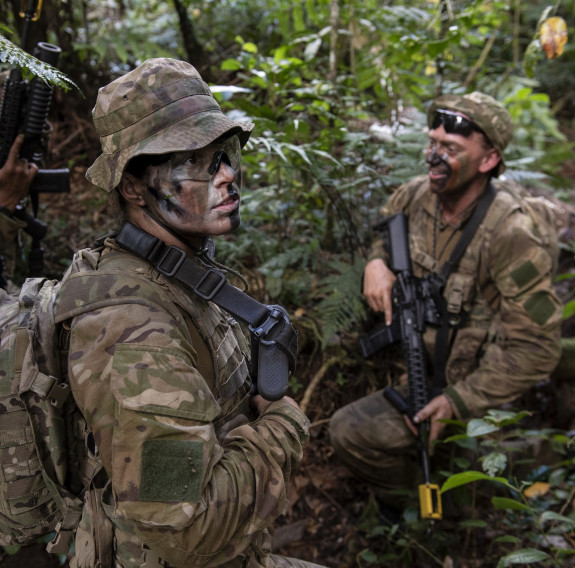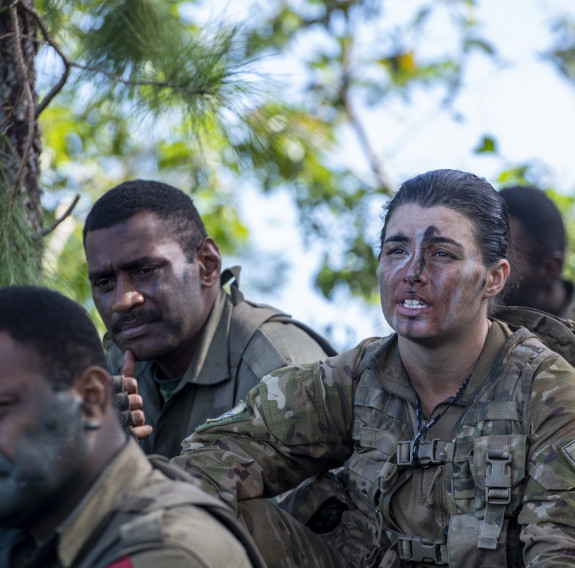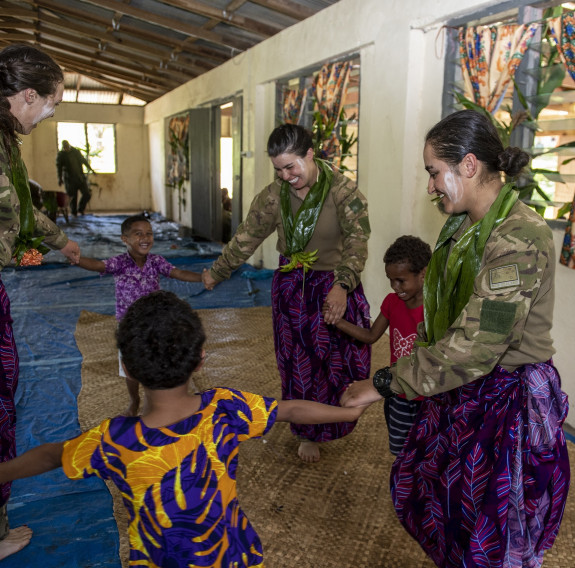 She recently undertook Exercise Veiliutaki in the Republic of Fiji, which is designed to test students in command, leadership and battle craft in a jungle environment. Hill said this exercise was the highlight of OCS so far.
"It was the most daunting because we were not just leading our peers, we were leading real soldiers and not even just real soldiers, but soldiers from another country."
"But the way they organised the integration they set us up for success prior to going out on the exercise."
Gaining feedback from soldiers other than her peers was valuable too, she said.
"We're learning and it is a process."
I've done some amazing things that I never could have done if I hadn't joined.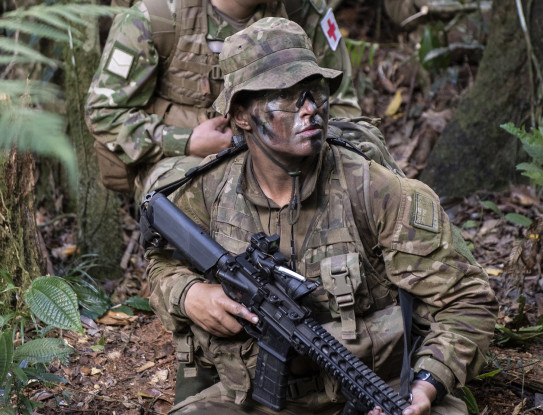 Hill said she had no expectations of OCS and just wanted to make the most of it.
"I've done some amazing things that I never could have done if I hadn't joined."
The New Zealand Defence Force offered so many opportunities and different fields for a career, she said. Officer Cadet Hill encouraged others who thought they might have missed their opportunity to reconsider.
"Don't put yourself in a box."