Christchurch Counsellor turns Combat Driver in harshest continent on Earth
Seeing dozens of orca whales in their pods, attempting cross country skiing and gazing out across the snow to Mount Erebus are among the highlights of a deployment to Antarctica for Hoon Hay man Private Joel Agnew.
02 October, 2023
The 25-year-old registered counsellor decided to join the New Zealand Army Reserve Force in 2018. He enlisted with 3rd Active Reserves Company, attached to 3rd Combat Service Support Battalion - the logistics battalion based at Burnham Military Camp.
"I was looking for adventure while also gaining a specialist trade through receiving military driver instruction."
That adventure came in the form of Operation Antarctica, one of the New Zealand Defence Force's (NZDF) largest deployments and one of its most enduring missions. The NZDF has been providing support to Antarctica programmes since 1955.
As the first Royal New Zealand Air Force (RNZAF) flights of the summer season headed for Antarctica in recent days, transporting personnel and supplies, Private Agnew recalled the five weeks he spent as a combat driver working between McMurdo Station and Scott Base earlier this year.
He said being trained to drive in tough and unpredictable conditions made combat drivers suitable for deploying to the icy continent, where conditions on unsealed roads could change suddenly.
Private Agnew was part of a platoon of around 20 soldiers and one officer tasked with transporting stores from three cargo vessels that docked in McMurdo Sound over January and February 2023. The cargo included food, building materials, hygiene products and research items for scientists based in the Ross Dependency region.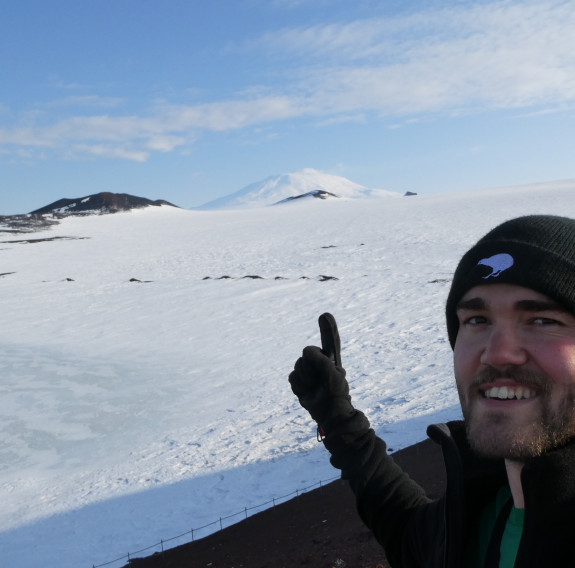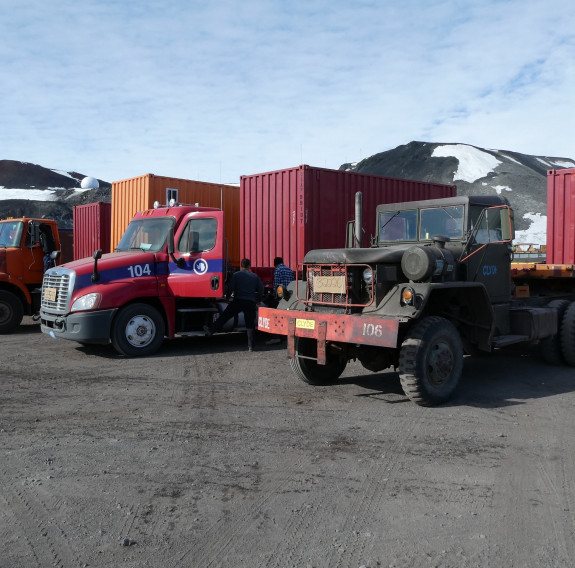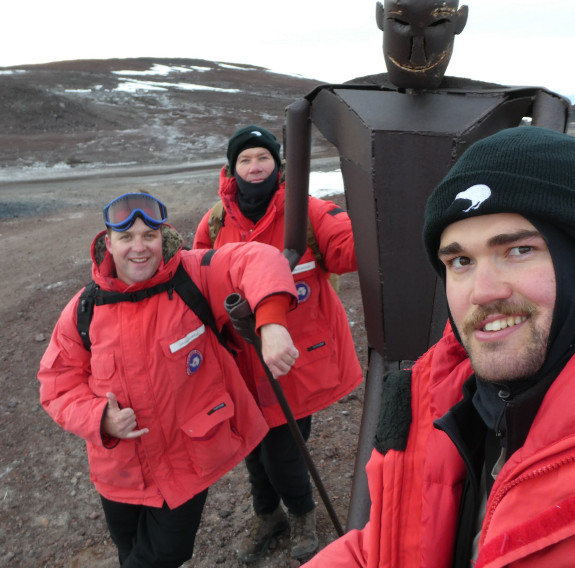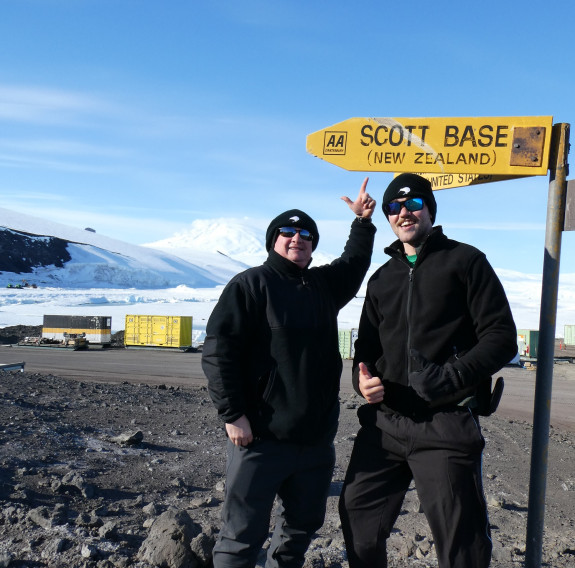 The NZDF works closely with its partners at Antarctica NZ, providing Defence capabilities and subject matter experts, and supporting vital scientific and environmental programmes.
For Private Agnew, this meant being part of a 24/7 operation, working 12-hour shifts from 6pm to 6am until the vessel berthed at that time was empty.
"There is no darkness during the summer months and the sun just circles the sky during the whole shift, so it's hard to know what time it is without looking at your watch. They called us night rats because we technically had lunch at midnight."
He said the endless sunshine kept temperatures surprisingly warm for most of the deployment, with highs of around 10 degrees Celsius. But at times the wind chill factor dropped to around minus 30 degrees Celsius.
"Although there was the possibility, it never got so cold that we couldn't do our job, given it was the middle of summer."
Days off provided opportunities for hiking, walking and skiing, lectures and visits to the library, or events with societies, clubs and special interest groups.
"I honestly appreciated every opportunity to explore, read up on previous great explorers at the library, or go learn some stuff and talk to some people in the science block."
Private Agnew said Antarctica was by far the most beautiful place he'd ever been to, and the wildlife was "unreal" - with daily sightings of Emperor or Blue penguins.
"Just being there does something to your spirit. Perhaps this is to do with the environmental rawness of it all and relative geographic isolation, or just the untampered beauty.
"I also enjoyed being able to experience the trip with some great people from near and far, all of who had similar desires for adventure."
Private Agnew said there's a saying, 'What happens in Antarctica, doesn't stay in Antarctica'.
"One meaning is that when the climate changes there, it can forecast what's to come globally. What happens environmentally in Antarctica is a significant indicator for what will likely follow for the rest of us.
"For the NZDF to be connected to what happens on the ice, through our mission to support the important research, ultimately contributes to furthering a better understanding of our world and, therefore, empowers us to make responsible decisions about the environment."
NZDF support to Antarctica programmes includes air transport by RNZAF Hercules and Boeing aircraft, contributing to the New Zealand Antarctic Programme, and deploying personnel for the New Zealand/United States Joint Logistics Pool.
Personnel fill a variety of roles both on and off the ice - such as Scott Base support staff, communications personnel to connect up with research teams in the field, cargo handlers, plant operators, aviation refuellers, air movements specialists and more.