Australia recognises NZDF personnel for bushfires response
Australian High Commissioner Harinder Sidhu has today presented medals to a number of New Zealand Defence Force (NZDF) personnel in recognition of their service during the 2019/20 Australian Bushfires.
14 September, 2022
More than 170 NZDF personnel, as part of Operation Bushfire Assist 2019/20, travelled to four states in Australia to help during the intense bushfire season known as the 'Black Summer'.
The deployment included NZDF firefighters, combat engineers, air dispatchers, enviro health teams, a primary health care team and a chaplain, along with assets including a C-130H(NZ) Hercules and crew, and three NH90 helicopters and crew.
The NZDF played a varied role in supporting the Australian authorities and the Australian Defence Force.
Chief of Defence Force Air Marshal Kevin Short said the NZDF could be proud of the way its people displayed their commitment to Australian communities during a devastating and highly volatile time.
"Their actions have reinforced the value of our close relationship with Australia".
Overall, 145 NZDF personnel will receive the Australian National Emergency Medal, among them New Zealand Army Emergency Responder, Sergeant Joshua Nahi.
His time as an emergency responder has taken him to a range of domestic and international emergencies including the Christchurch earthquake, Tasmanian and Queensland fires, Port Hills, Pigeon Valley, and the 2019/20 Australian Bushfires.
Direct fire suppression, hazard reduction burning, and maintaining overnight patrol teams at the fire-line, were just a few of the tasks Sergeant Nahi and his team undertook.
"During fire suppression, your body is fuelled by adrenaline and purpose to knock the fire down."
However, fire-fighting was not the most demanding task, he said.
"The most challenging part during all of this was the physical demand of mopping up."
This involved removing any burning materials, felling fire-damaged trees, and cooling ash pits to ensure the fire was extinguished and reduce any residual smoke.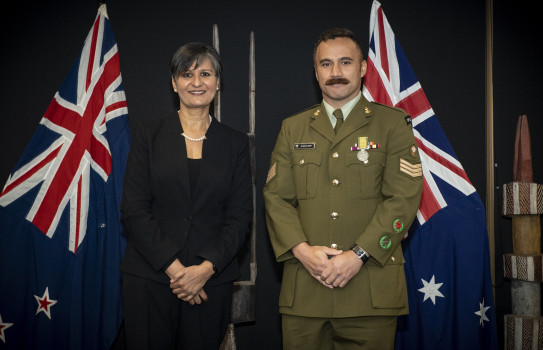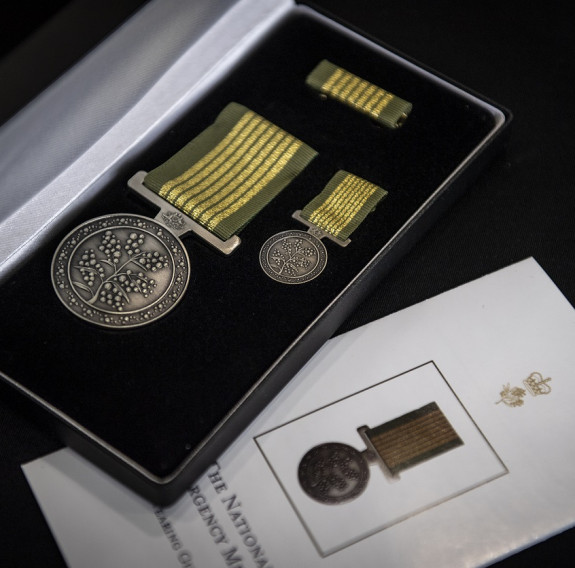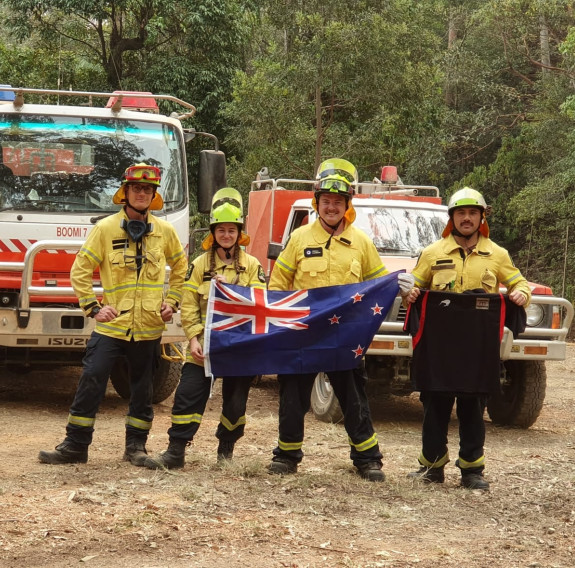 "A firefighter can fight as long as the fire is present, but it's followed by hours or even days of digging up hotspots and blacking out large portions of land to ensure the fire is properly extinguished," Sergeant Nahi said.
Although not having direct experience with animals hurt by the bushfires, Sergeant Nahi knew this was an emotionally challenging aspect faced by some of his colleagues.
The acknowledgement Sergeant Nahi and his team received from their Australian counterparts was what made the extreme physical demands worth it, he said.
"Despite many hours or days mopping up, the most rewarding part was the genuine appreciation the Queensland Fire and Emergency Services showed. Appreciation also came from the local residents and the general population."
Helping local communities hit by devastating natural disasters was what motivates Sergeant Nahi to put himself at risk for others.
"I enjoyed every minute of it. This is why I'm a firefighter. Helping others is what we do."
Additional ceremonies will take place in the coming months for medal recipients based outside the Wellington region.