Army tradies help with Tonga's tsunami recovery
The talents within the 2nd Engineer Regiment have been put to use with Tonga's ongoing recovery effort from last year's volcanic eruption and tsunami.
08 June, 2023
Members of the 2nd Engineer Regiment, New Zealand Army, recently assisted Tonga during Exercise Tropic Twilight, an annual Humanitarian Assistance and Disaster Relief (HADR) series of activities conducted in the South Pacific, funded by the Ministry of Foreign Affairs and Trade.
Among them was Bay of Plenty's Eddie Wright, who started off his New Zealand Army career as a pipefitter welder and firefighter but can now list plumber, gasfitter and drainlayer to his trades.
Lance Corporal Wright, 30, from Te Puke, worked alongside seventeen unit members, five support personnel and local soldiers from Tonga's His Majesty's Armed Forces (HMAF) to complete construction and maintenance tasks around the island.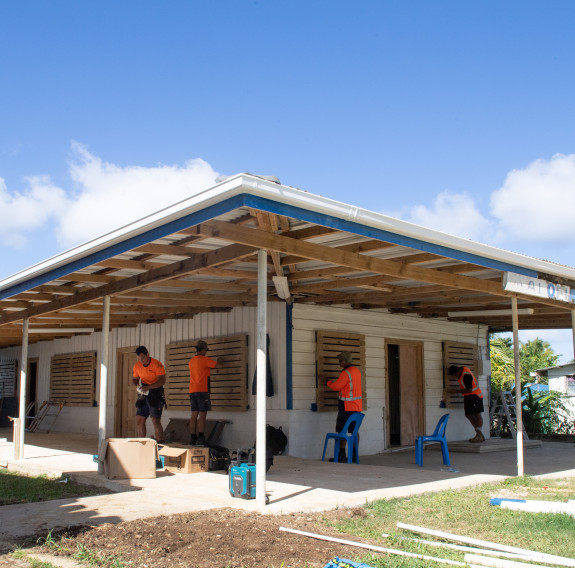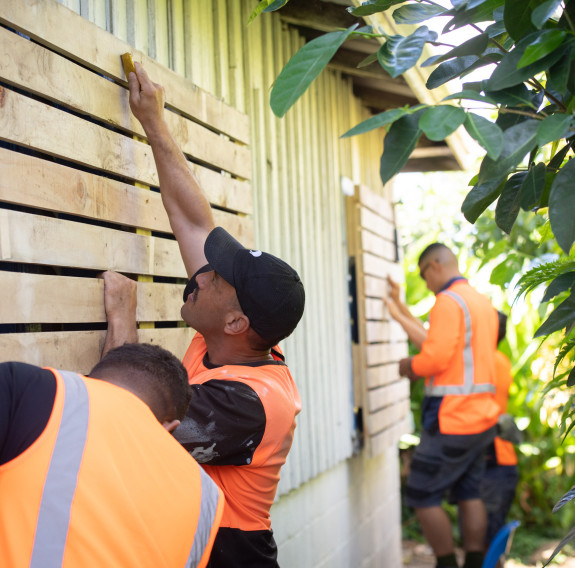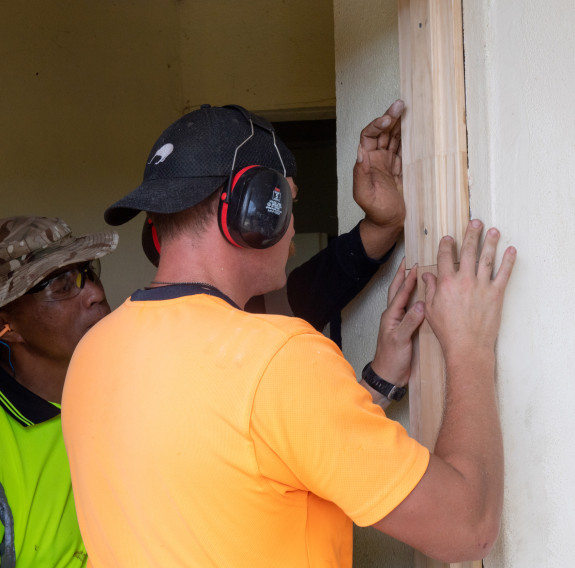 Lance Corporal Wright was a pipefitter welder before joining the NZ Army in 2011 as a firefighter.
After seven years he was ready for another change, so trade-changed to become a plumber, gasfitter and drainlayer.
He said he loved his time as a firefighter at Waiouru and only switched so he could get trade qualifications.
Getting a trade through the Defence Force was similar to the civilian way, but with better perks, he said.
"You do all the same courses as civilians, just with the military flavour. You might be conducting military training one week and then tradie work the next."
Working in Tonga was a great experience, he said.
"It's pretty full on. We've had a lot of work to do and limited plumbers, but it's been great."
Lance Corporal Wright's main tasks were to install six 10,000-litre tanks equipped with pump systems and to create or repair water lines so community halls had access to clean rain water.
It's definitely rewarding that we are doing work that there is a real need for.
The New Zealanders had been working closely alongside an HMAF plumber.
"There's a lot of differences, but it's good to learn how they do things and show them how we do things."
Fellow soldier Lance Corporal Ollie Brind says he jumped at the chance to actually get his boots on Tongan soil and put his military-learned skills to use helping the kingdom.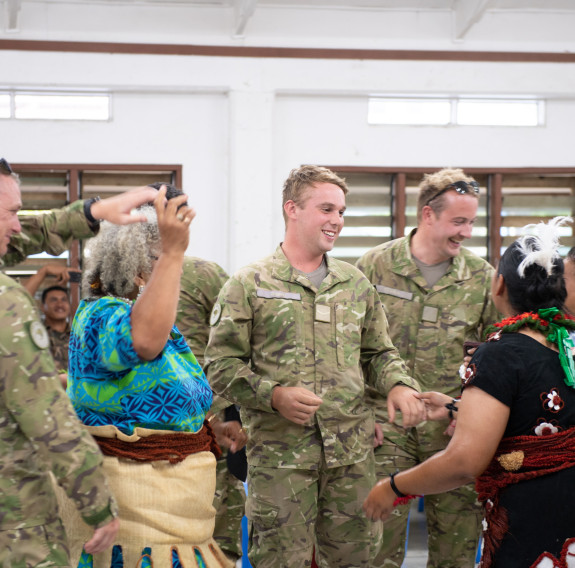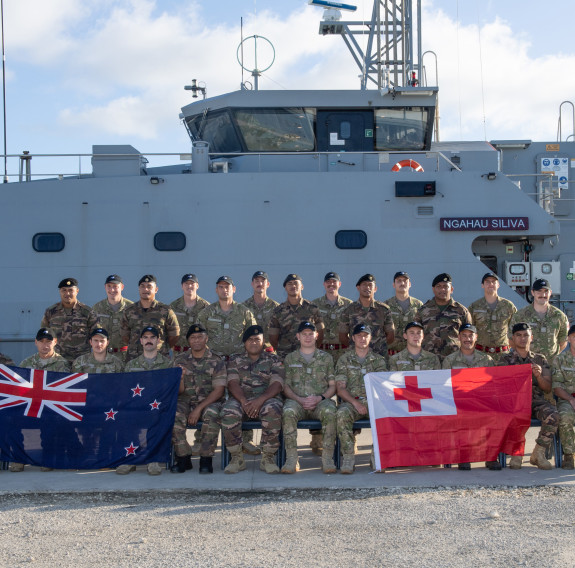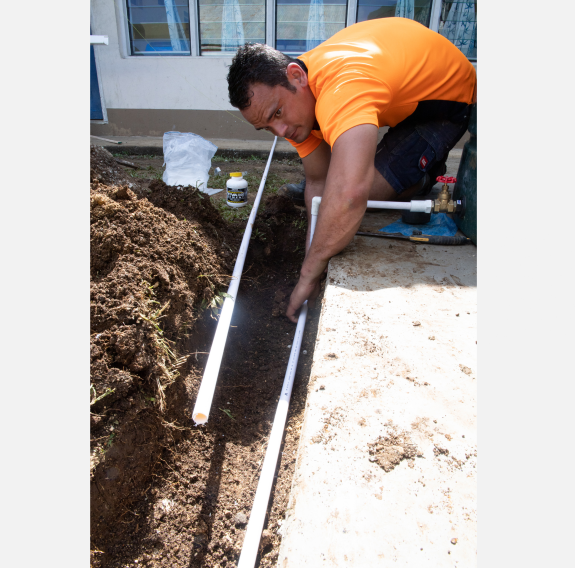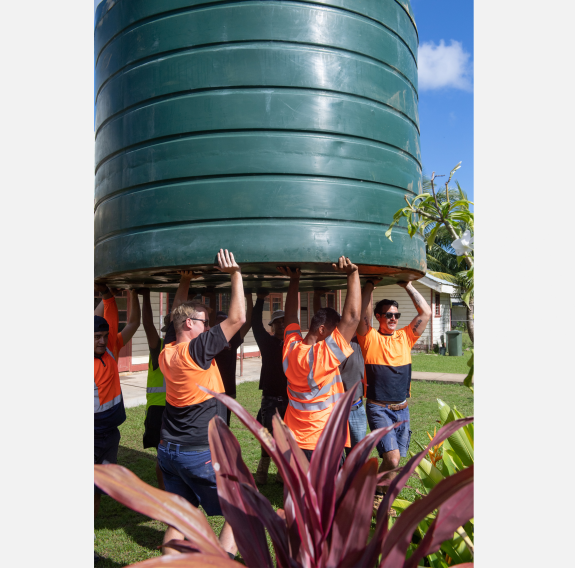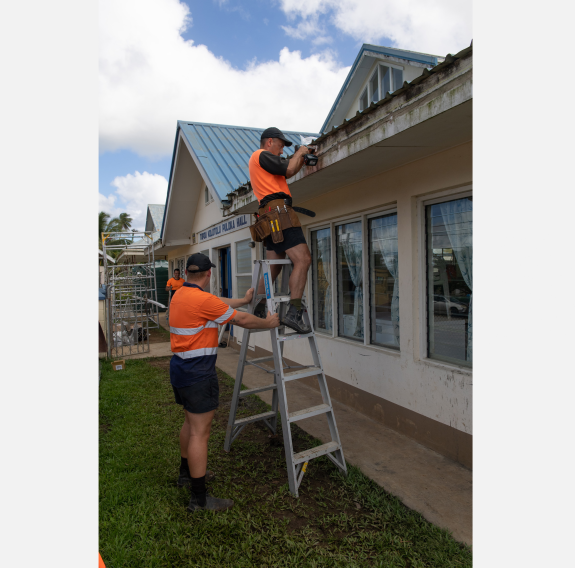 As a maintenance fitter, Lance Corporal Brind said his main task in Tonga was to help maintain the National Emergency Management Office equipment, including equipment such as the reverse osmosis machines and other water treatment systems.
"It's really important to maintain things like the reverse osmosis equipment properly for it to work properly."
Integrating with the HMAF has been great, working with them and learning off them has been awesome.
Lance Corporal Brind joined the NZ Army six-and-a-half years ago, straight out of school.
It was a "no-brainer" for him to get a trade through the military, he said.
"It was just something that always appealed to me."
This exercise in Tonga was the first time he was able visit a foreign country and it was a great experience, he said.
"Being able to get the chance to help has been really cool."
This was the second Tropic Twilight to take place in the past 12 months, after another was held in Niue last July involving NZ Army engineers and Navy hydrographers.