Army skills behind creation of distribution hub
A former Army Warrant Officer used her supply and relationship-building skills to grow what is now the Hastings-based Regional Distribution Hub for the Hawke's Bay disaster relief effort.
01 March, 2023
Click here
for the latest live updates on our response to Cyclone Gabrielle.
Kirsty Meynell, the Administration and Facilities manager for the Taranaki Regional Council, says she got a call from the National Emergency Management Agency early into the crisis. Was she available?
The former WO2 supply technician, now an Army Reservist, is critical incident trained. She was on a plane to the Hawke's Bay two days later, starting as the logistics manager for the Emergency Coordination Centre. She quickly saw there was a need for a distribution hub.
"We basically needed a supermarket-chain level of supply set up in one week," she said. "The local iwi had a process and were doing the mahi, and we needed to catch up."
She drew heavily on her supply technician training and ability to build relationships. "It helped that there were people here that I used to work with, and even trained. It was about managing stakeholder relationships with iwi, volunteers, military, civil defence. You're tapping into multiple supply channels, developing systems and processes for one place and getting everyone on board, and providing confidence the process will deliver."
The Regional Distribution Hub, based at Tomoana Showgrounds in Hastings, is on a bigger scale than anything she had ever trained for.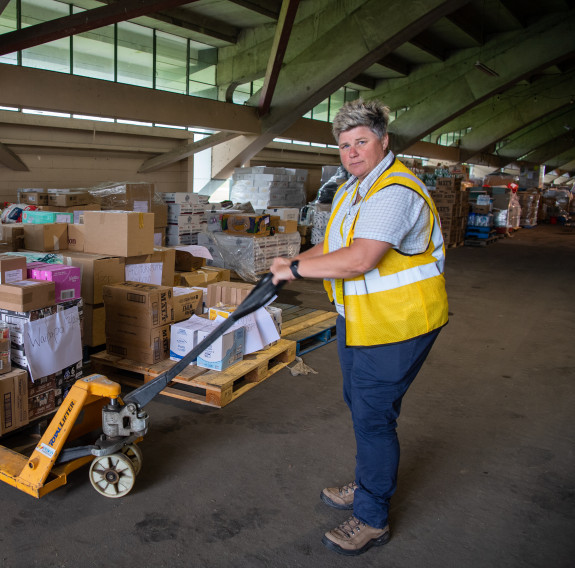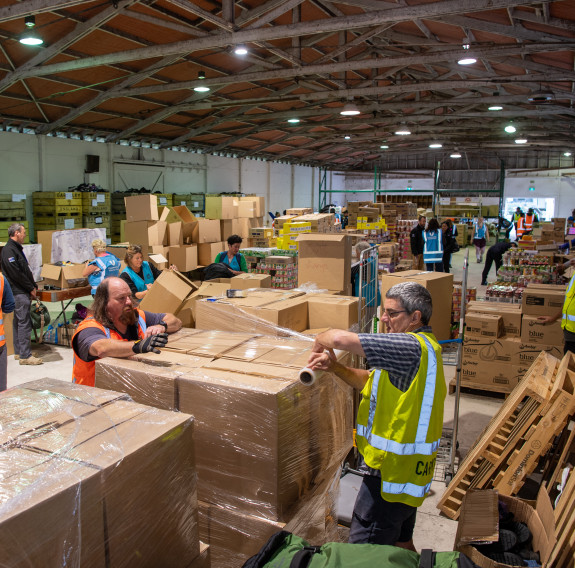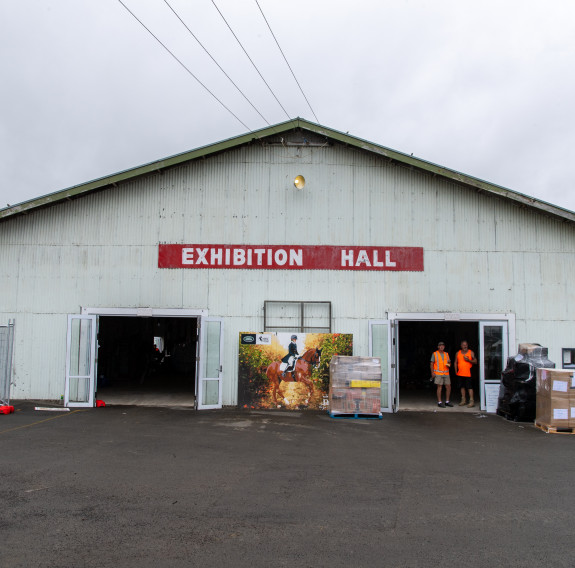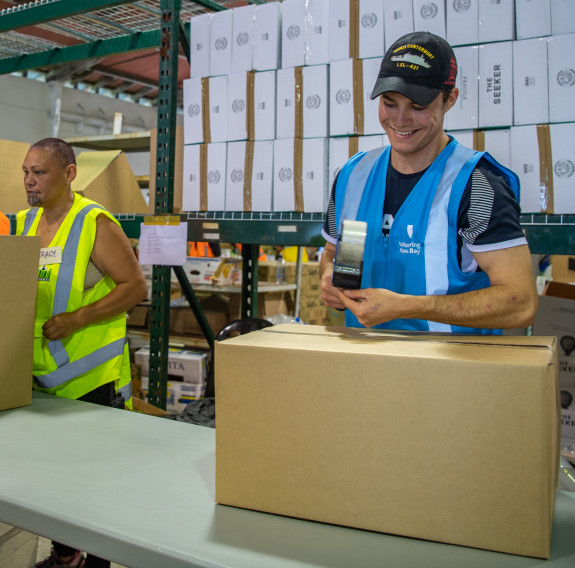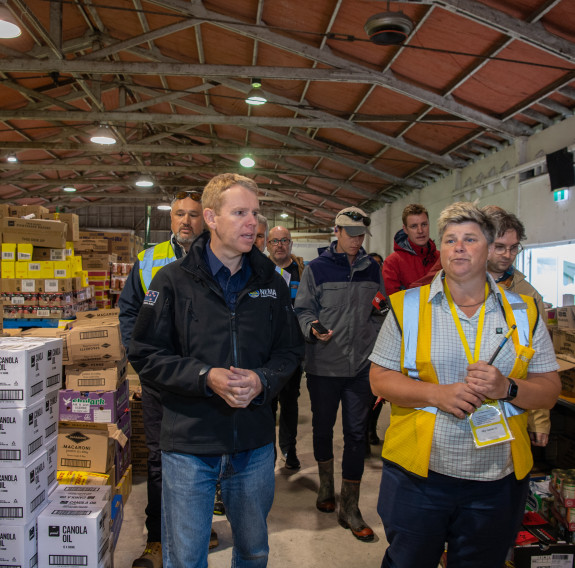 She was impressed with the calibre of the military personnel who came to assist. "The supply personnel from HMNZS Te Mana really helped me sort out some systems. I saw up-and-coming officers who show great leadership. The transport team attached to the hub had an officer who is going to be a great leader. All their help took a bit off me, so I could concentrate on the relationships."
A victory for her team was getting the message from the iwi CEO: keep doing what you're doing.
"And sometimes it's the little things, like sitting down with someone for a break, and he's telling me about his son who is trying to get supplies to isolated people."
In the early days, we had 300 volunteers in, despite what was going on in their world. Some of them still had whanau missing, and yet they'd turn up every day. So many different people, from so many walks of life, people not even from this region.
"It puts your faith back in humanity. It worked, and we got stuff out the door as fast as we could."