Army Officer smashes Guinness Book of World Records kettlebell challenge
An Army Officer has shown just how far the human body can be pushed after breaking a Guinness World Record, losing the feeling in one of his fingers in the process.
09 February, 2022
Lieutenant Don Heald smashed the world record for the amount of kettlebell swings done in a 24 hour period, completing 10,571 reps with a 24-kilogram kettlebell, beating the previous record of 6909 reps just 13 hours into his challenge.
LT Heald said even after beating the previous record, he decided to carry on for the full 24 hours as he had made a personal goal of cracking 10,000 reps.
Previously a Personal Training Instructor, LT Heald is now a troop leader for QAMR based at Linton Military Camp, and said he thought it would be a cool event to show those he commanded what resilience was.
"I take the guys for PT, so it's good to be able to walk the walk."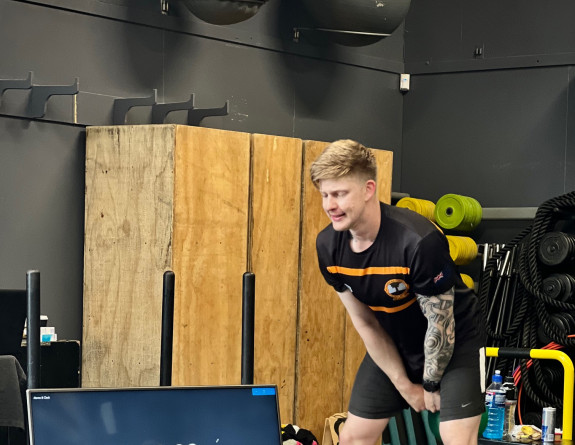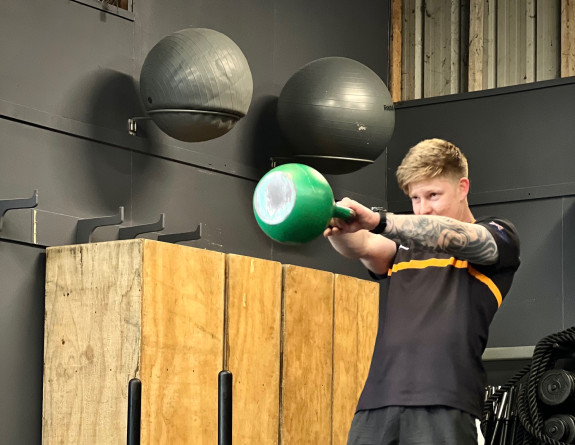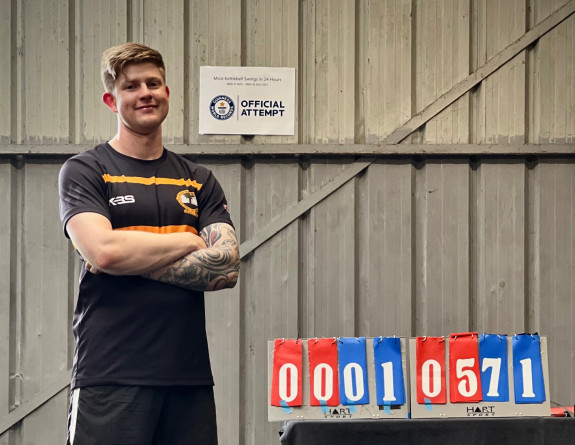 This isn't the first time Heald has broken a record, previously holding the world record for the most kettlebell swings done in an hour in 2017.
He said this time he decided to attempt the 24 hour record as he wanted to reclaim a title, but he also wanted a harder challenge.
"It was so long. I had so many peaks and troughs, I would feel really good for an hour and then the next hour I would feel really low and second guess myself, you go through those emotions.
"When it was around that 13 hour mark and I broke the record I felt amazing, then everyone left about 11pm and just the two judges were left and I had to grind through the night."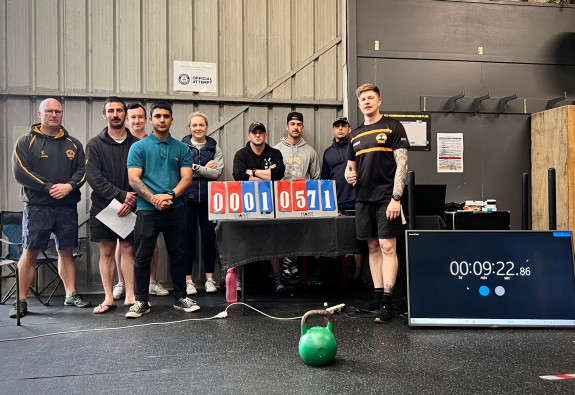 Heald said he trained for about three to four months before attempting the record, which involved doing kettlebell workouts three to four times a week, with a longer session on a Saturday.
To make sure he achieved his goal of 10,000 reps, he structured the challenge as an Every Minute on the Minute (EMOM) workout. This meant he would do 11 reps in a minute, then rest for the rest of that minute, repeating that pattern for an hour. At the end of the hour he would have a 15 minute break, then start again, repeating that 19 times.
"That got me through as I focused on each block."
Every four hours he took a 30-minute rest and then he took an hour dinner break when he broke the previous record 13 hours in.
But it wasn't completely straight forward, with the time between 1.30am and about 4.30am a real struggle.
"I was sitting on my bench in between reps and was falling asleep, and then if I stood up too fast I was feeling sick, so for about four hours I hobbled to the wall as slow as I could and hobbled back to keep swinging.
"My partner was one of the judges watching and she was like 'are you ok'.
"I could have just gone to sleep and called it a day, but I wanted to do the 10,000."
This was the first time I really exerted myself 100 per cent over 24 hours and by the end I was absolutely destroyed.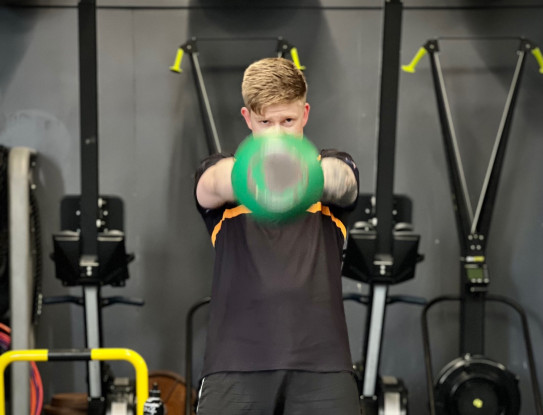 After finishing the challenge Heald said he went outside and lay down in the sun.
"I could feel my whole body vibrating. I slept all day on the Sunday. It was quite cool to really push my body as far as it could go."
"This was the first time I really exerted myself 100 per cent over 24 hours and by the end I was absolutely destroyed."
Heald was still recovering from the event and said he had not had any feeling in the index finger on his left hand since.