Army Band send aroha to the East Coast '35'
A positive and calming message to those along State Highway 35.
17 March, 2023
The New Zealand Army Band have dedicated a cover song to the people of the East Coast of the North Island.
The piece is the award-winning song '35' by New Zealand Youth Choir Ka Hao featuring musician Rob Ruha.
It references State Highway 35 which runs up the East Coast. The road, and the communities it connects, was badly damaged during Cyclone Gabrielle.
Lance Corporal Cameron Burnett, the band's Digital Channels and Content Manager and director of the project, says the band had been booked to tour the East Coast and they had been rehearsing this very song for the locals.
Then Cyclone Gabrielle struck. "We saw the devastation and we thought, we have to do something. The band prides itself on being able cheer people up when they need it; something that we have done in the digital world ever since the first Covid-19 Lockdown with our isolation music videos. '35' was already in the works to perform so we thought, this is the least we can do."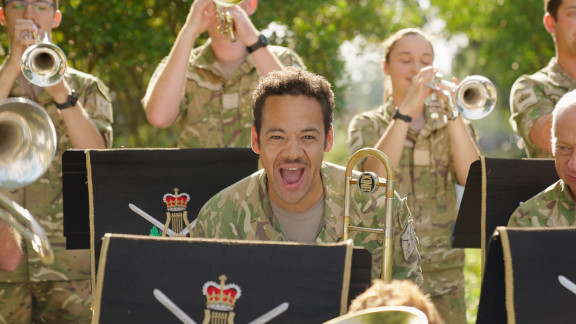 NZ Army Band cover '35' by Ka Hao ft. Rob Ruha
The band's goal was to replicate Ka Hao as much as they could, which meant plenty of vocalists while fitting it to the Army Band's instrumentation.
"We're lucky to have many fantastic vocalists in the band," says LCPL Burnett. "Staff Sergeant David Fiu took the lead on the vocals, and the rest of the vocalists sung a verse or two each while providing harmonies on the chorus." The rest of the vocalists were Corporal Campbell McKellar, Lance Corporal Joel Williams, Private Shannelee Etches, Private Sylvia Vail and Private Frankie Daly.
"The musical arrangement was by our awesome arranger Sergeant Riwai Hina. He's very efficient. If you want to cover a song, he sends out an arrangement very quickly. As for the audio track, this was produced, engineered, mixed and mastered by our Sound Engineer Corporal Marc Ellis who, yet again, has done a fabulous job."
The video was filmed in a garden setting at Burnham Army Camp. "It's a really lovely kind of setting. It feels nice and calming, and that was the vibe we wanted to give off with the video; simple and positive. The song wasn't about lights, being flashy or highly technical. We wanted it to be positive, simple and calming."