Air Force delivers aid and electrical workers to boost Northland communities
No. 3 Squadron hosted Far North Mayor Moko Tepania on board an Airforce NH90 helicopter as it undertook a reconnaissance flight and supply deliveries to the Hokianga community last week.

22 February, 2023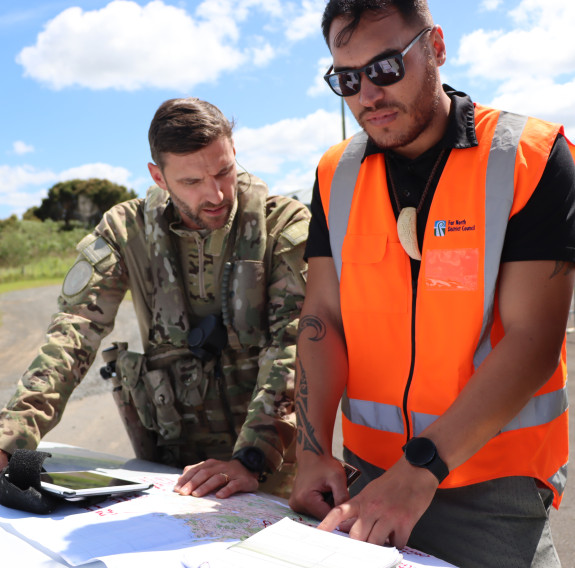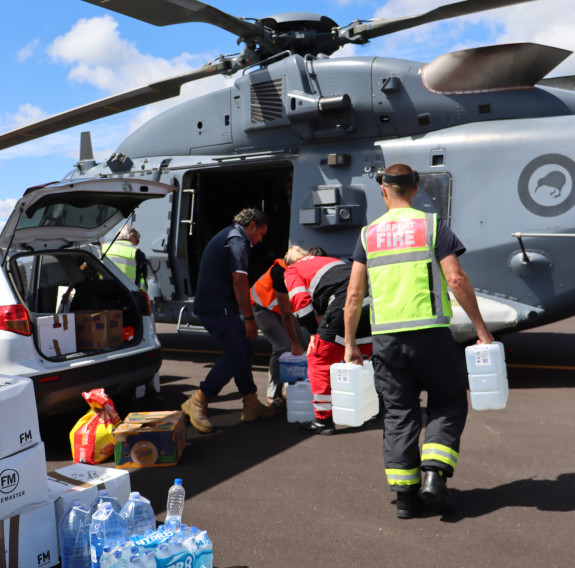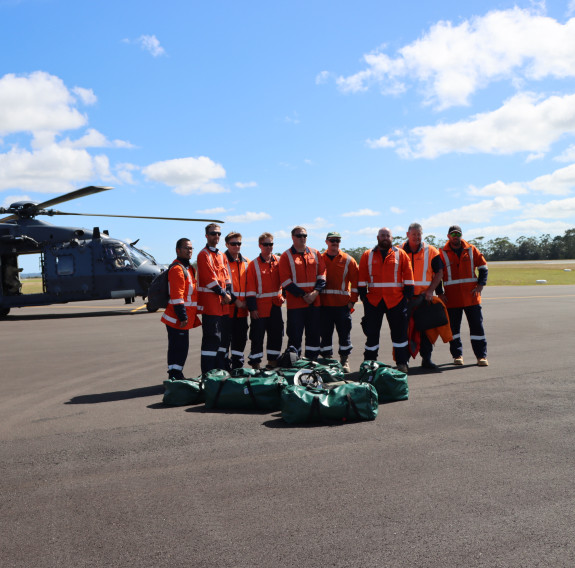 Click here
for the latest live updates on our response to Cyclone Gabrielle.
The mission included transporting line workers from RNZAF Base Auckland to Kerikeri, who were deployed to support power infrastructure tasks in Northland.
While in Kerikeri the NH90 was loaded with relief supplies and flew Mayor Tepania to conduct reconnaissance and provide supplies to remote communities on the north side of Hokianga Harbour.
Mayor Tepania said some of the communities in the Hokianga had been without power for six days.
The NH90 touched down at Taueihiihi Marae, Kohukohu; Tamatea Mareo, Motuti; Panguru Village and Morehu Marae, Pawarenga, with the crew passing supplies to locals.
"We are incredibly fortunate to have the Defence Force help bring us up some line workers that we need to help restore energy across our district," said Mayor Tepania. "We are doing some much-need relief drops across North Hokianga. Right now, these communities have been without power for going on six days, they definitely need to get food and fresh water."
The flight allowed him to assess the situation in the north and south Hokianga, he said.
"We're so incredibly fortunate and grateful to the New Zealand Defence Force."