Air Force connects cut-off communities
Rescues, transport and supplies – the Royal New Zealand Air Force in the air and on the ground.
17 February, 2023
Click here
for the latest live updates on our response to Cyclone Gabrielle.
The Royal New Zealand Air Force has been hard at work this week in support of regions affected by Cyclone Gabrielle.
No. 3 Squadron, operating NH90 helicopters, have rescued around 250 people in Hawke's Bay with many being winched from roofs of flooded houses. In one case, a crew winched a man with a broken back and arm from a roof top.
Tasks have included moving a small military reverse osmosis water treatment plant and taking a four-person military communications team from Ohakea into Wairoa. A further NH90 will remain in Auckland ready to support as required.
Today an NH90 delivered food and water to communities in North Hokianga, with the Far North mayor on board.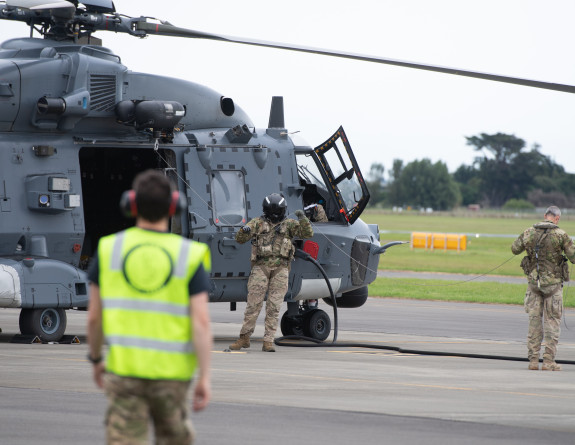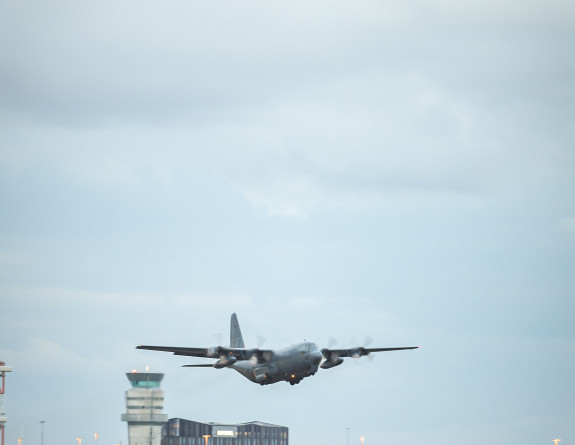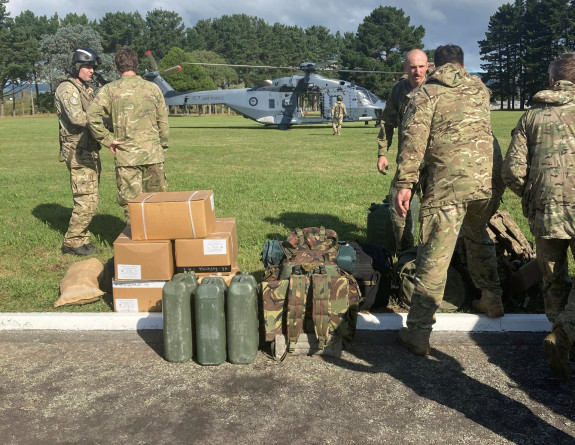 For the bigger lifts, C-130 Hercules aircraft from No. 40 Squadron have moved Army personnel and a second military reverse osmosis water treatment plant to Gisborne.
A C-130 Hercules also transported Connetics 4x4 vehicles and technicians from Christchurch to Base Auckland. The Connetics team plans to drive up to Northland to help restore power to the region.
The C-130 Hercules has proved vital in helping Te Whatu Ora / Health New Zealand fly urgent medical supplies into Tairawhiti and Hawke's Bay from Auckland. In a media statement, Te Whatu Ora said the essential supplies included medical oxygen and other gases, chemotherapy medication, pharmaceuticals, medical nutritional supplies and blood products, to enable hospitals to provide critical care and support primary and community health providers.
Matt Carey, National Incident Coordinator for the Te Whatu Ora - Health New Zealand Response, said the deliveries were critical and would continue until reliable road access was re-established.
"This is enabling our hospitals in hard-hit areas to continue providing a high standard of health services despite the conditions. We are truly indebted to all of those who are helping."
It's not just in the air; Royal New Zealand Air Force personnel have been on the ground in Northland, teaming up with Urban Search and Rescue and Fire and Emergency NZ to gather information on the state of State Highway 14, while providing relief along the way. Two Air Force personnel, working with FENZ, helped save a family of three from a car that was stranded in floodwaters.