A salute to air ordnance
As the Royal New Zealand Air Force Orion fleet retires to make way for the P-8A Poseidons, No. 5 Squadron's air ordnance specialist trade will also come to an end. We take a look at the trade and its contribution over the past 56 years.
04 August, 2022
The full Orion crew consists of 12 aircrew, one of which is an air ordnance specialist.
The trade also serves as a feeder to the air warfare specialist and air warfare officer trades, providing experienced aircrew who also hold wider Defence Force experience to those direct entrance groups, air ordnance specialist leader Warrant Officer (W/O) Aaron Grocott said.
While the name ordnance might infer a specialised knowledge of weaponry, that is not the only thing involved in the role, with specialists knowledge ranging from weapons to catering to medical protocols.
A major responsibility for the specialists is working with the kill store system. The P-3K2 Orion is capable of dropping bombs and torpedoes. The team are the aircrew specialists in the management and problem solving of these systems from the time they are loaded to the time the stores are dropped or returned to our armament techs, W/O Grocott said.
"The kill store system is also used to drop life rafts to survivors in the ocean. All of these and other outputs have procedures that require specific contributions from air ordnance specialists. They are also the only aircrew qualified to load, unload and check life rafts connected to the kill store system, a crucial skill for no-notice search and rescue callouts."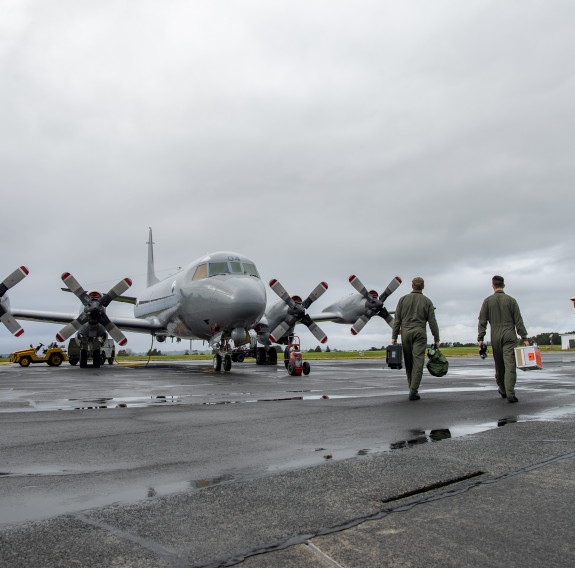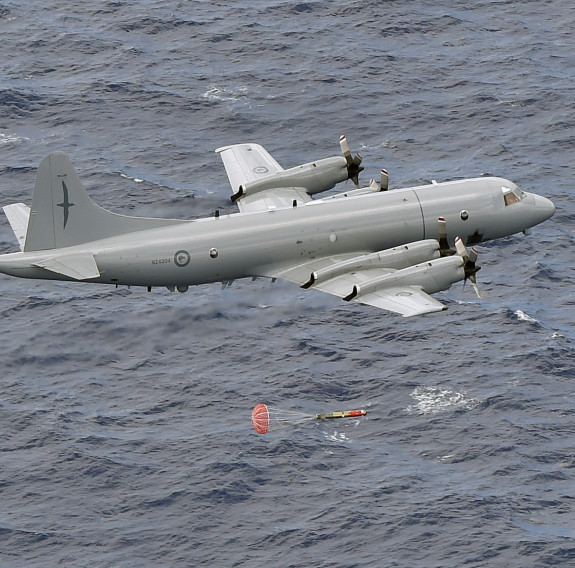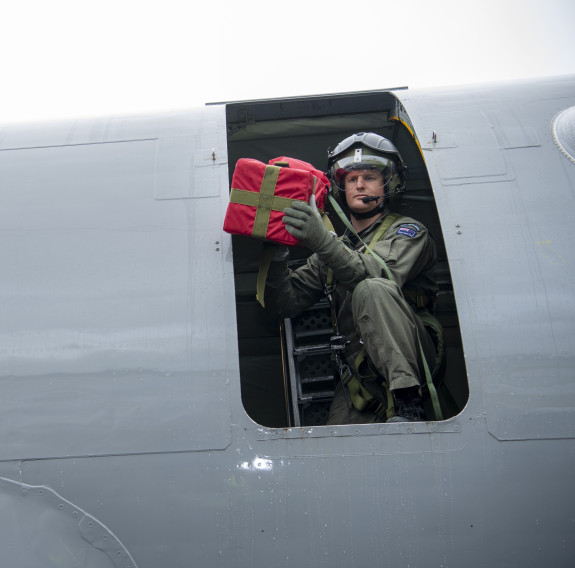 The team also looks after the search store system, used to pneumatically fire various stores from the sono-package during warfighting, intelligence gathering and search and rescue scenarios.
"This can be difficult and hazardous work loading up to 100 heavy sonobuoys in flight while communicating with the Tacco and crew and entering information in the aircraft Data Management System," W/O Grocott said.
The trade is responsible for the preparation and deployment of Expendable Mobile Acoustics Training Targets, Phosphorus Smoke Markers, Electronic Signal Underwater Sound, Gun Flares, 406 Locator Beacons and other various droppable survival aids.
"Many people are surprised when I tell them the specialists are more often than not also conducting photography, which represents a significant portion of our core training. Sometimes targets can be kilometres away or as small as a person and on most occasions, we are whizzing past at 300 knots."
The team launches lifesaving loads out of the main cabin door to lost boats or communication equipment to isolated communities. They are also liaisons with foreign nations' customs and immigration officials as well as flight administrators, building rapport with ground handlers and officials and learning ways to facilitate smooth operations under extremely varied conditions, W/O Grocott said.
Air ordnance specialists' tasks encompass a wide array of skills including ensuring there are sufficient food supplies on board the aircraft during the long flights, being responsible for Covid-19 personal protective equipment and Covid management equipment. They also look after aircraft cash the aircrew use during national contingency callouts and overseas military exercises.
W/O Dave Lark said when the trade opened to non-armourers, it "opened the door for many other personnel to become part of the air ordnance team on mighty No. 5 Squadron".
It was also a role where they could build trusting relationships with airport authorities throughout the Pacific islands, he said.
"They were also required to set a very high standard of banter towards the rest of the crew members, to ensure they were kept on their toes," he laughed.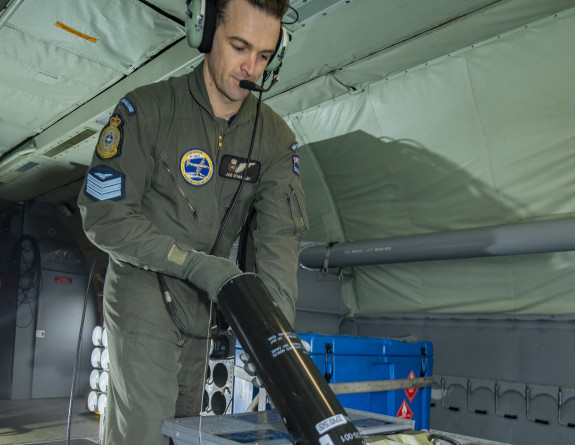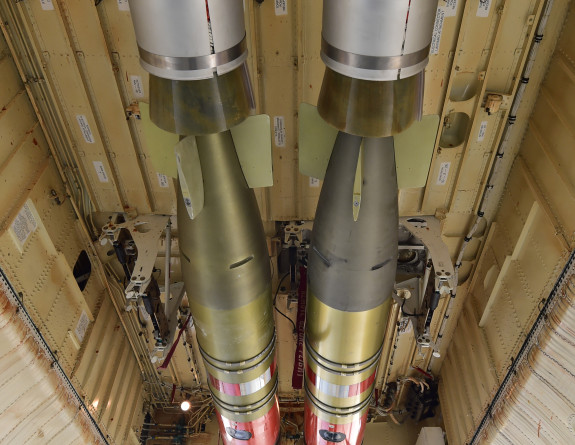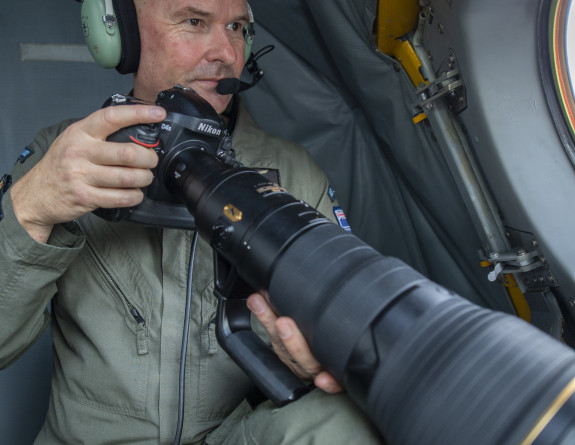 Squadron Leader (SQNLDR) JV Voice also remembers his days as an air ordnance specialist fondly.
"The biggest advantage I had, was all my training on Orion equipment and the aircraft while working in the armament section at Whenuapai, prior to my armament fitter's course. Then back to 1ED at Hobsonville before returning to the bay at Whenuapai," he said.
"Christmas-time always had the Orion delivering Christmas packages to the teams based at Raoul Island in the north of New Zealand and Campbell Island in the deep south of New Zealand.
"These included on occasions a keg of beer for Christmas. The Orion visit to these outer islands was a highlight for the personnel on the island."
Other notable memories were the search and rescues. The successes were always cheered, but they didn't always turn out that way, SQNLDR Voice said.
"There was one particularly bad mission due to terrible weather conditions, during a Sydney to Auckland yacht race, when a number of yachts were never found."