Linton Military Camp
Linton Military Camp is our largest Army camp, and can be found in the central North Island, just south of Palmerston North. From engineers and logistics to infantry and armour, Linton Military Camp is a hub for Army activity.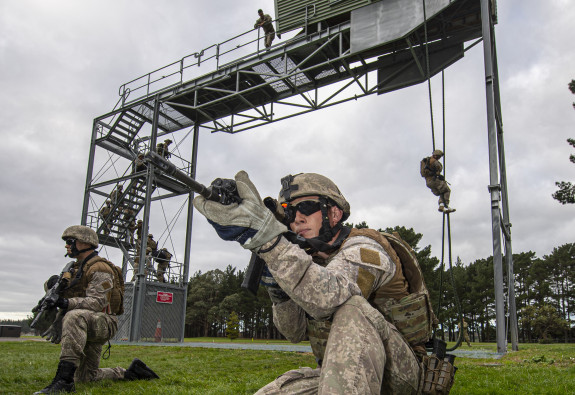 Linton Military Camp is the home of our Army's largest formation, 1st (New Zealand) Brigade (1 (NZ) Bde) and also has satellite units from other areas of the NZ Army.
Linton became New Zealand's largest military camp when the permanent force then stationed in Singapore took up residence in Linton. Over time more units have moved from Auckland, Burnham and Waiouru to the Manawatu camp.
More than 2000 personnel are based at Linton and include the following elements from our Army and wider Defence Force.
| | |
| --- | --- |
| 1ST BATTALION ROYAL NEW ZEALAND INFANTRY REGIMENT | Provides a light infantry capability |
| QUEEN ALEXANDRA'S MOUNTED RIFLES | Provides our Army's light armoured capability |
| 16TH FIELD REGIMENT | Provides an offensive support (artillery and mortar) capability |
| 2ND COMBAT SERVICE SUPPORT BATTALION | Provides logistics support for deployed personnel both nationally and internationally |
| 2ND ENGINEER REGIMENT | Provides horizontal and vertical construction, combat and specialist military engineering capabilities |
| 1ST COMMAND SUPPORT REGIMENT | Provides specialist military communications and intelligence support to deployed forces |
| DEPLOYABLE HEALTH ORGANISATION | Provides medical, dental and performance health support to the force |
| TRAINING ESTABLISHMENTS | Includes training organisations from the Land Operations Training Centre, Mission Command Training Centre and Army Command School |
| COLLECTIVE TRAINING CENTRE | Provides mission specific training for personnel about to deploy on operations |
Garrison support services including infrastructure, administration and commercial functions.
Facilities and amenities
Gym and Pool

Linton's Gym and Pool complex are busy facilities that help ensure our soldiers are fit for deployment and are available for use by civilian Defence employees and military dependents.

Mess & Café

Linton Camp has a Main Mess for soldiers and a Combined Mess for senior non-commissioned officers, warrant officers and officers.

The Fernleaf Café within the Keith Elliott VC Club complex is a popular spot for soldiers, families and visitors to the camp for light meals and refreshments.

Parade Grounds

We have a number of parade grounds in various locations across the camp. Parade grounds are a key aspect of any Camp or Base, providing an area where our personnel can march, practise drill, and undertake other activities.

Parade grounds are the main area where our graduations, commemorations and other significant ceremonies take place.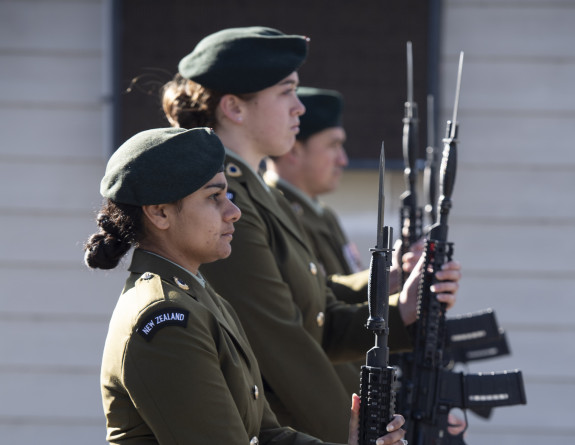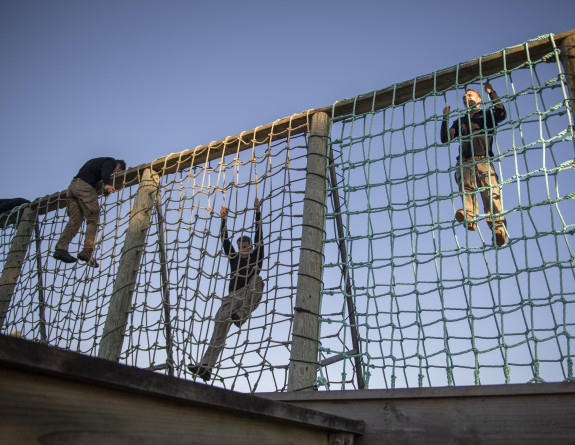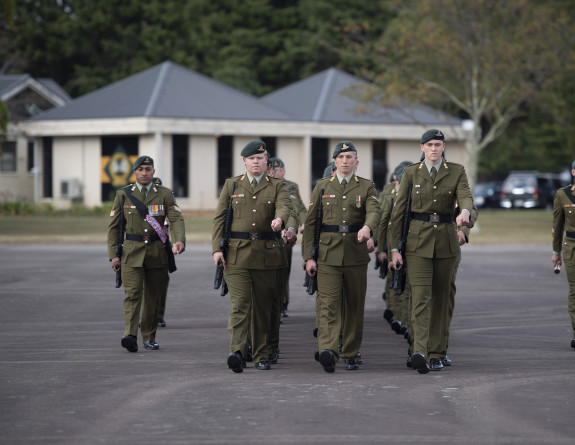 History
Linton Military Camp began life as a camp for Territorial and other home defence forces with minimal facilities. Land to build Linton Military Camp was purchased by the Government of the day in 1941 and tents for 2 Field Regiment formed the first accommodation in 1942. It wasn't long before the first prefabricated huts went up and as the war went on, it was decided to bring Linton up to the same standard as the mobilisation camps.
On completion in 1945 the camp boasted 182 buildings, a power plant, water and sewage reticulation, rifle ranges, assault courses and magazines. The dispersed layout of the camp was a deliberate part of its design and intended as a precaution against enemy air attack.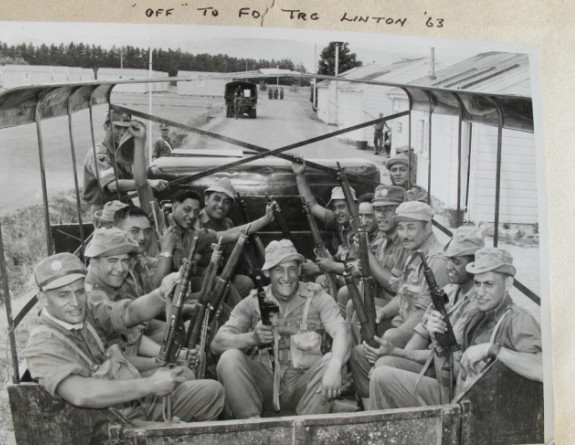 Future works
Upgrades to facilities at Linton Military Camp continue. During 2021 the camp's perimeter fence will be completed as will the Network Enabled Army Capability Integration Centre.
Water course and storm water network realignment work will be carried out and other improvements will be made to improve safety for personnel on the Camp. Construction of a new Maintenance Support Facility and a headquarters for Queen Alexandra's Mounted Rifles has started.
Long term plans include new medical and health facilities and new barracks.
All new buildings will aim for high sustainability ratings to improve energy use.
Contact us
General enquiries: 06 351 9099
Media enquiries: 021 487 980
Considering
a career in the Army?
In the Army you'll never rest on past successes. We'll push you to constantly better yourself. But you won't have to do it alone. You'll be part of a tight-knit team – people that you'll come to trust, no matter what. Whatever your role, you'll be given the best possible training, equipment and encouragement. Everything you need, in fact, to create a successful and valued career.
Find out more