Tribute to a fallen soldier
Two tributes to a New Zealand soldier, Sergeant Henry James Nicholas VC MM, took place in Christchurch and Romeries, France last month.  
11 November, 2021
At age 27, SGT Nicholas, Canterbury Regiment, N.Z.E.F. 12th Nelson Company, 1st Battalion was killed in action in France on 23 October 1918, three weeks before the end of the First World War. He was posthumously awarded the Victoria Cross and the Military Medal for his actions and fearless leadership and was the first soldier from Canterbury to be awarded the VC.
To coincide with the anniversary of SGT Nicholas' passing, a memorial rededication ceremony took place at Bromley Cemetery, Christchurch on Saturday 23 October. Organised by the Royal New Zealand Returned and Services Association (RSA), the ceremony was attended by family members of SGT Nicholas and other guests including Bernadine Mackenzie, Head of Veterans' Affairs New Zealand, and representatives from 2nd/1st New Zealand Infantry Regiment (RNZIR) and 2nd/4th Royal New Zealand Infantry Regiment (RNZIR).
The ceremony was particularly significant as the memorial headstone for SGT Nicholas was damaged in the 2011 earthquake. Mr Ken Wright, a Royal Navy Veteran, who served on the HMS Belfast during the Korean War, began the restoration. His actions and commitment paved the way for the NZ Remembrance Army and many others to continue and complete this work. Inaugurated by the Minister for Veterans, the Hon Meka Whaitiri, the ceremony began with the arrival of SGT Nicholas' original medals which were escorted by the NZ Military Police and the reconstituted headstone which was unveiled by soldiers of 2nd/4th RNZIR.
A second memorial ceremony took place in France at Vertignuel Churchyard, Romeries where SGT Nicholas was laid to rest in 1918. In the presence of various dignitaries and a delegation of former soldiers from Romeries, a wreath was laid on SGT Nicholas' tomb, after which the New Zealand anthem echoed in the cemetery.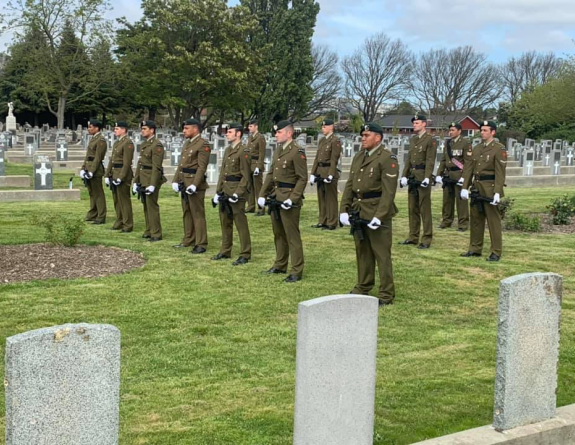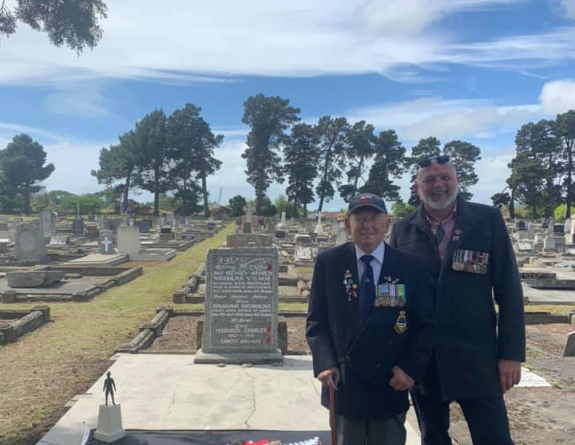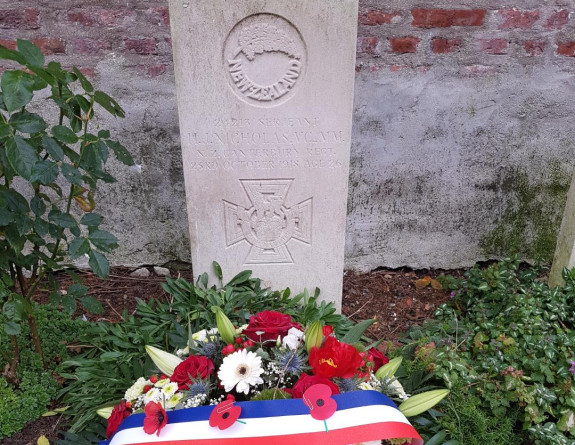 Commanding Officer Lieutenant Colonel Tim Tuatini of 2nd/4th Royal New Zealand Infantry Regiment said it is important to recognise the sacrifice and significance of SGT Nicholas and all of the men and women that served during the Great War.
"The actions of these soldiers formed our nation so to have the opportunity for 2nd/4th RNZIR soldiers and the Canterbury Regimental Colour on parade as a part of the ceremony for SGT Nicholas was special," he said.
"We also need to acknowledge the Canterbury Museum who allowed Sgt Nicholas' original medals to be loaned out and present at the rededication, the RNZRSA Canterbury District for organising the event, and all of the soldiers past and present for their attendance on parade. Last but by no means least, the NZ Remembrance Army for their selfless work in restoring this and many such sites," he added.
The NZ Remembrance Army is a trust set up for anybody who wants to play a part in protecting military war graves.