Texans take flight over Napier in Exercise Wise Owl
Hawke's Bay residents looking to the sky might have seen a group of unfamiliar aircraft operating recently.
31 May, 2022
Exercise Wise Owl took place in Napier from 9 to 20 May 2022, where pilots under training learnt and consolidated formation flying techniques in a T-6C Texan aircraft.
Pilot Officer (PLTOFF) Mike West, 33, from Feilding, said it was good to head to Napier to practice their skills in a different environment, operating out of the Hawke's Bay Airport.
Joining the pilot course at Base Ohakea in January 2021, PLTOFF West was no stranger to the Air Force, already working in No.5 Squadron in Auckland before making the shift.
"I originally joined as an Aircraft Technician in 2008 after failing the Pilot entry tests.
"I worked in that role for 12 years, with the majority of my time spent at Royal New Zealand Air Force Base Auckland posted to the Engine Bay and No.5 Squadron. I was a Sergeant Aircraft Technician for three years prior to commissioning."
While he thoroughly enjoyed his ground role time, PLTOFF West said as he progressed through the service his role became more managerial and leadership based, and he found he thrived on leading, teaching, and seeing others succeed.
"After 12 years in a ground-based trade, I felt the time was right to pursue a demanding aircrew role, where I would be able to tie several areas of interest together and, at the same time, develop a new skillset.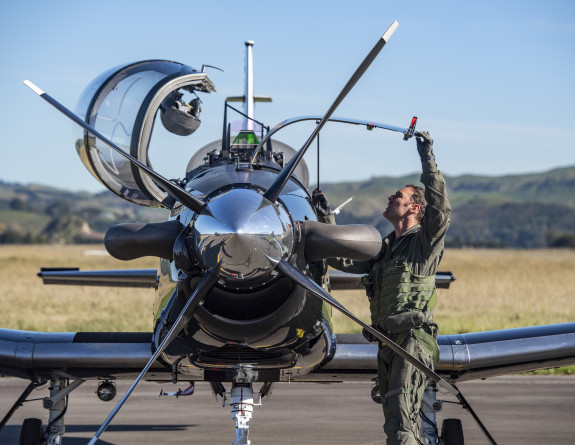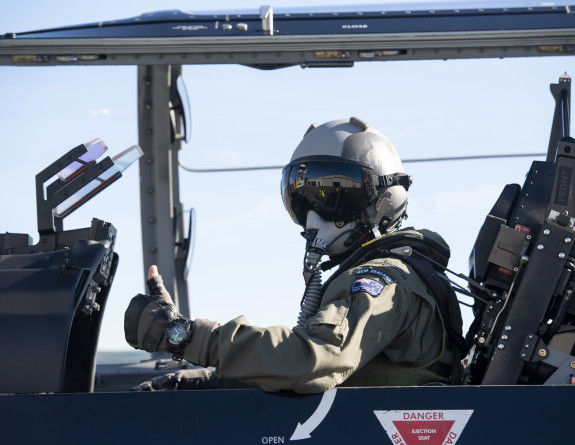 Prior to this formation flying exercise PLTOFF West said the people on his course worked quite closely with their instructor only, but Exercise Wise Owl saw them working with their course mates as well.
"We're having to work as a pair to come up with a plan and then brief the instructors about how we're going to do it."
Exercise Wise Owl was intensive, with the students flying eight times in a week.
"Back home we would fly three or four flights a week, so it's double what we would normally do.
"The returns we get from flying more regularly are great."
PLTOFF West said the pilots course was very challenging and very humbling.
"There is always something that you can be doing better, so I think that you must be absolutely committed to learning, you must accept areas where you are deficient, and you must employ and maintain a positive attitude toward improving your performance, even after failure.
"There is a saying along the lines of, "to pass Wings Course you must be at least two out of three of the following; a good person, a hard worker, or a naturally gifted pilot", but I think what is equally as important is that you and your course must really gel and work together to help each other along to stay on the path.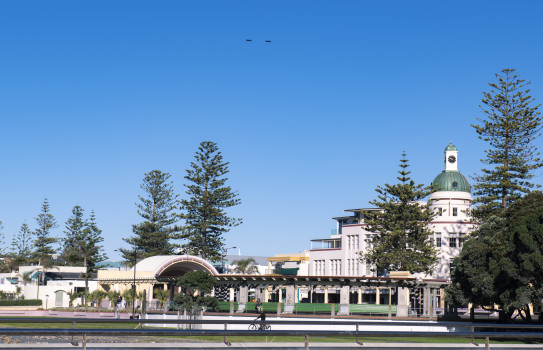 "I'm fortunate to have great course mates who work hard for each other and have a real desire to see each other succeed."
He said anyone thinking about joining the Air Force should enquire and see what might suit their interests and abilities.
"After having joined the Air Force almost 14 years ago, I can say that it is a great organisation to be a part of.
"You meet great people, develop long-standing friendships, and can always better yourself if you put in the effort and work hard."
This pilots course has six participants, with one coming from the Army and the other five already in the Air Force before joining.