Supporting local conservation efforts
Royal New Zealand Air Force (RNZAF) personnel from No. 230 Squadron have been out in the Northland town of Mangawhai recently helping progress important conservation work that benefits the local community.
29 May, 2022
They spent a week assisting the volunteers of Piroa-Brynderwyns Landcare and the infamous Wairahi Tracks Charitable Trust or 'trackies', to cut a new track along the Te Araroa trail, which runs from Cape Reinga to Bluff.
Flight Lieutenant (FLTLT) Mike Jeffcoat said the squadron didn't hesitate when the opportunity arose to help.
"The track ran along an old gravel road, bypassing the beautiful nature in the local areas. It was cut close to the road, but through the bush, providing a safer, more spectacular route through this section of the track," he said.
The opportunity to help came when No. 230 Squadron's Commanding Officer, Wing Commander Phil Jackson visited his family bach in Mangawhai and while there friends mentioned that conservation work in the local area that needed to be done.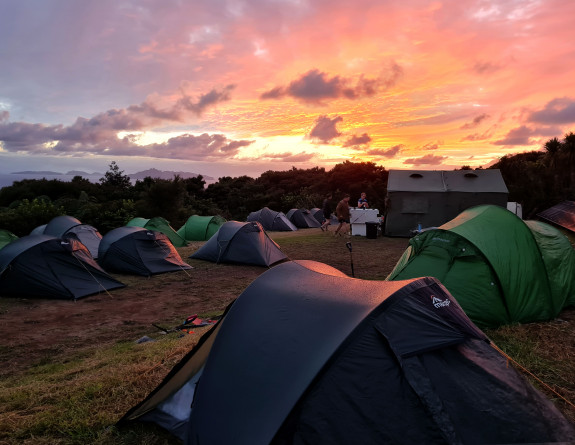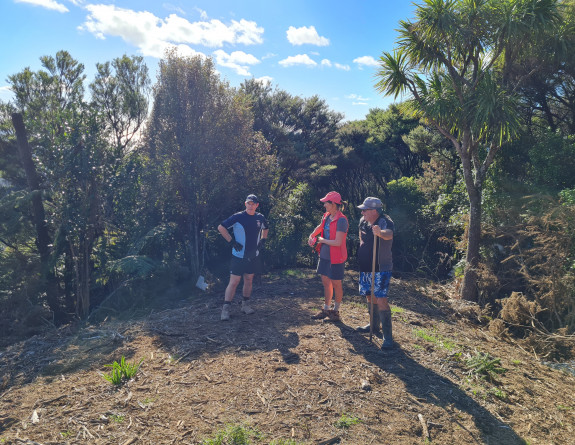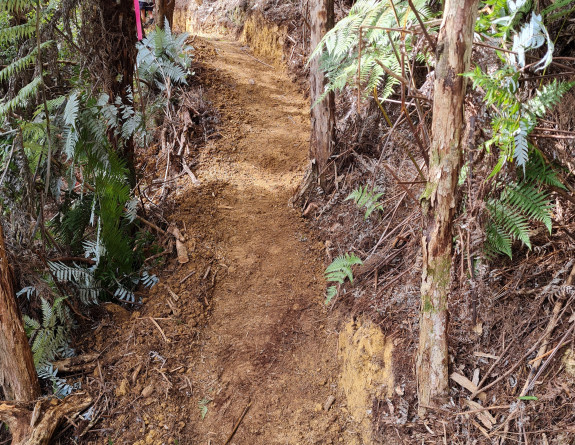 The purpose for cutting a new track was to improve safety, as well as the track quality for trampers, and help to improve access to view the native flora and fauna.
It was a great change to both get out in the community, and have something a little different to do, FLTLT Jeffcoat said.
"Covid-19 has provided many challenges for the entire RNZAF, so having the opportunity to get out of the office and into the community was a fantastic experience for all.
"We had some new members posted into the squadron fresh from recruit course, and this also gave them an opportunity to fully immerse themselves as members of the No. 230 Squadron team."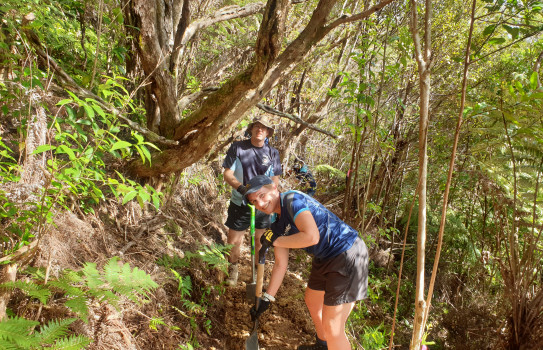 During the week they managed to cut just under 1km of track which otherwise could have taken the volunteers many months to complete.
"The majority of the track workers and volunteers are retirees and to complete the just under 1km of track we completed in five days would've taken them months, so we were happy to help move this forward a bit quicker.
"The evenings were a great opportunity to chill out and unwind, with a night at the RSA, a BBQ on a farm provided by the local butcher, and an education evening on Kiwi, trapping and baiting all being highlights," he said.
The squadron is looking forward to more opportunities like this in the future, FLTLT Jeffcoat said.
Adele Mangnall from Piroa-Brynderwyns Landcare said it was a delight to work with the Air Force team.
"Whatever task was handed to them they got stuck in, no complaints, they worked so hard and were simply a pleasure to work with.
"It was a fantastic learning experience for all involved and we really hope to see the team as soon as they are keen to come back and work with us on conservation," Ms Mangnall said.