NZDF's support continues as part of international efforts to deliver aid to Ukraine
New Zealand Defence Force personnel are continuing to assist international efforts to cohere and coordinate the movement of donated military aid to Ukraine.
12 May, 2022
Recently, personnel from the Royal New Zealand Air Force (RNZAF) and New Zealand Army, who have been deployed to Europe as part of the multinational response to assist Ukraine's self-defence against Russia, recently assisted with the movement of vital medical supplies.
Almost two tonnes (4380lb) of medical supplies for Ukraine were picked up by an RNZAF C-130 Hercules in Malta.
The three pallets of supplies were being distributed to a centre coordinating aid before being taken into Ukraine to support those in need.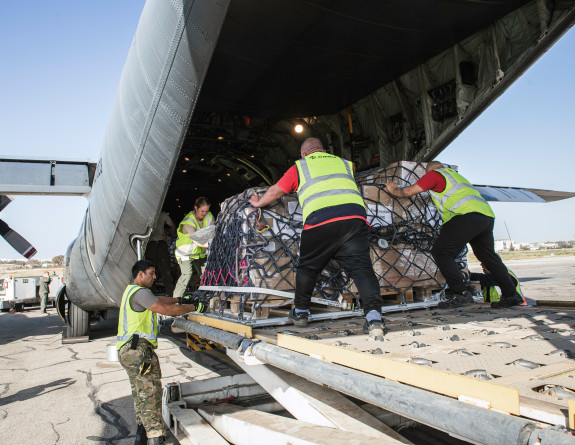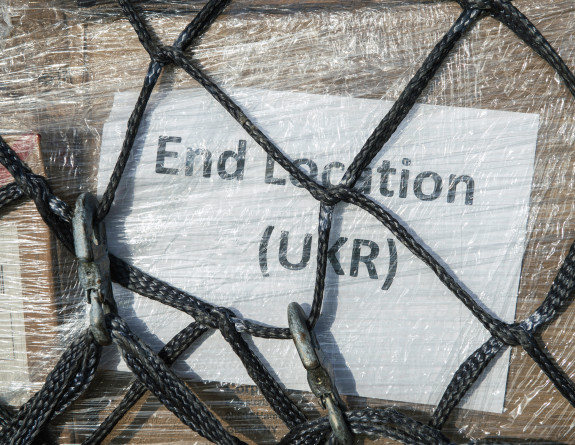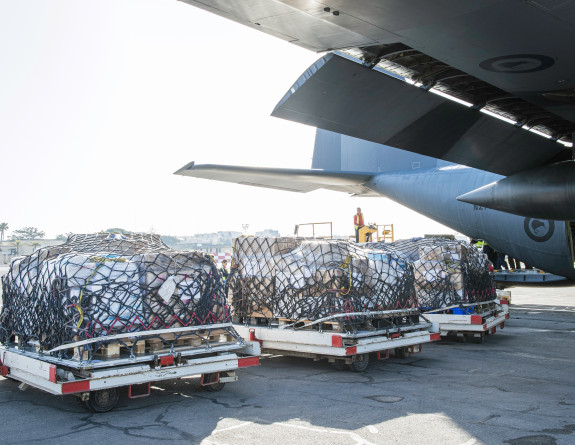 NZDF personnel have integrated with international partner militaries and have been assisting efforts to move donated military aid to Ukraine.
The deployment of the Hercules, air transportation and logistics personnel is in addition to the deployment of other NZDF personnel, including intelligence staff to the United Kingdom.
RNZAF Wing Commander Lisa D'Oliveira, the commander of the Air detachment, said the Air and logistics contingents were working together to ensure missions to transport donated aid were successful.
"It is fantastic that the NZDF is able to provide much needed aid to support the Ukrainian effort,'' she said.
NZ Army Lieutenant Colonel Vanessa Ropitini, commander of the logistics detachment, said the team had enjoyed coming together and working with others in the multinational effort to support Ukraine.
"It is great to play our part in ensuring important supplies and equipment get to where they need to be,'' she said.