NZDF supports partners in Papua New Guinea with COVID-19 response
In November 2021, the New Zealand Defence Force deployed personnel to assist Papua New Guinea with its COVID-19 response.
13 December, 2021
Three New Zealand Army personnel, who deployed as part of a New Zealand team coordinated by the Ministry of Foreign Affairs and Trade, provided health planning and logistics support at Papua New Guinea's National Control Centre in Port Moresby, working closely with staff and members of the Papua New Guinea Defence Force.
Getting stores of medical supplies and PPE from the capital of Port Moresby to provincial areas was a major challenge for Papua New Guinea authorities.
To assist, the NZDF deployed a Royal New Zealand Air Force C-130 Hercules aircraft and 31 personnel to transport stores to provinces in Papua New Guinea.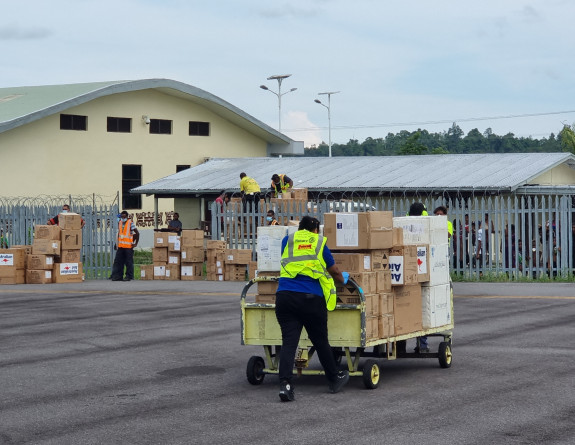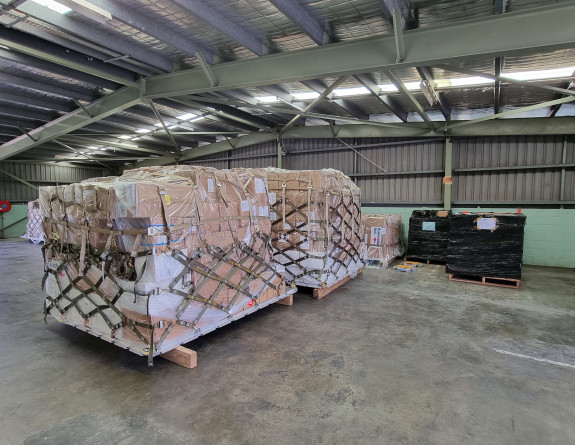 Over a period of about a week, the Hercules transported supplies to the areas of Manus, Oro, Western Province, West Sepik and East Sepik.
Fifteen pallets of supplies were transported, with more than 21,489kg (47,300 lbs) of freight in total.
The supplies included hand sanitiser, gloves, safety goggles, face masks and face shields, gowns and oxygen masks.
View our previous release here - RNZAF Hercules transports PPE, medical supplies to Papua New Guinea