NZDF delivers soccer equipment to the Solomon Islands
Barefoot, kicking the ball to one another across a dusty field, Solomon Islands children had no idea how the plane flying overhead could change their game.
10 June, 2022
Story by CPL Julia Whitwell, Australian Defence Force
Among the cargo on board the Royal New Zealand Air Force C-130H(NZ) Hercules, were medical supplies the New Zealand High Commission donated to a local hospital and soccer equipment for the New Zealand Police to deliver to Solomon Islands' remote villages.
New Zealand Army Logistics Specialist and soccer enthusiast Lieutenant (LT) Ben Sinclair is currently deployed to Solomon Islands and both he and his predecessor, LT Logan Trott, coordinated between organisations to ensure the cargo arrived safely.
With his love of the game and his connection with Solomon Islands, LT Sinclair said the tasking struck a chord.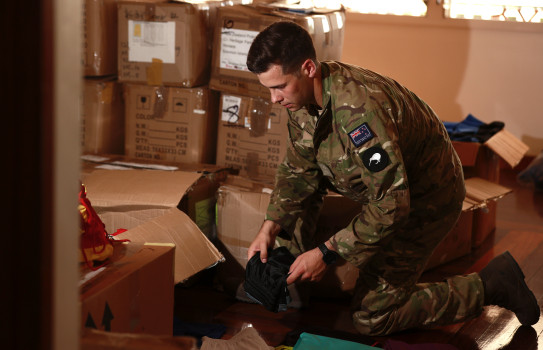 "Growing up playing soccer with kids from other Pacific nations, you could always tell the Solomon Islands kids from the others – both on and off the pitch – by the way they carried themselves," LT Sinclair said.
"Off the pitch, they had great morale, were happy, laughing and good-natured. On the pitch, they set themselves apart by their skill, their strength and their desire to be there.
"Now that I'm in the Solomon Islands, I get to see where they've come from and that I had advantages and opportunities they never had."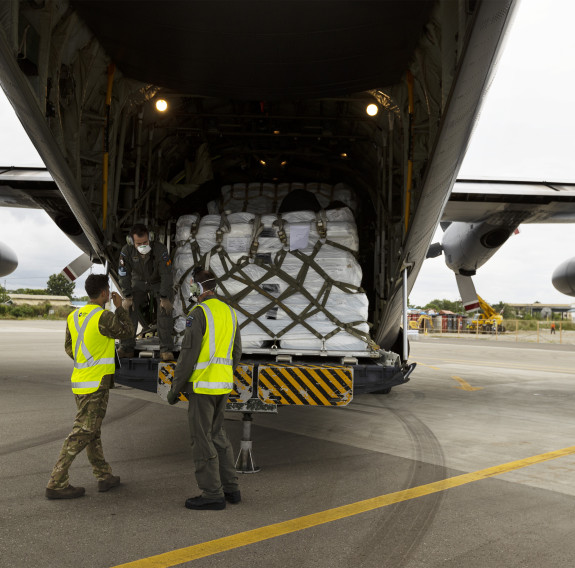 The soccer equipment flown over includes uniforms, boots and soccer balls, all donated by football clubs in New Zealand and collated by New Zealand Police personnel deployed in Solomon Islands.
The donation complements existing youth soccer programmes, aimed at improving the livelihood of children through sport.
LT Sinclair, who is president of Burnham Football Club in Christchurch, said he enjoys the teamwork and social aspects of the game, and hopes the equipment delivery gives local youth the opportunity to experience them too.
"There's connection in having the same interests and working towards a common aim, no matter what walk of life they come from. It can be a source of motivation and hope," he said.
Having these supplies – although the program is small at the moment – we're hoping it attracts more kids to taking up soccer and can bring the community together.
The soccer supplies from this cargo load will be distributed among remote communities in the province of Malaita, some of the poorest areas of the nation.
To close out his tasking, LT Sinclair is looking forward to seeing the recipients test out their new equipment.
"It'll be great to see everyone's efforts come to fruition and watch the local youth fall in love with the sport," he said.
"With playing conditions similar to ours back home, my hope is that we'll soon see Solomon Islands players competing on the world stage," LT Sinclair said.