Navy frigate HMNZS Te Mana returns after three years in Canada
Under grey skies, the Royal New Zealand Navy frigate HMNZS Te Mana triumphantly sailed into Waitematā Harbour today and received a well-deserved Ceremonial Homecoming following the completion of a three-year frigate systems upgrade in Canada.
08 July, 2022
As gun salutes from ship and shore rang around the harbour, more than 700 excited friends and family lined the wharf and greeted the 175-strong crew with a mix of cheers, banners and helium balloons and cries of excitement.
A rousing haka was performed by sailors on the wharf as the ship came alongside and this received an equally passionate response from the ship's company.
Commanding Officer, Commander Mike Peebles, then left the ship to greet his family.
He was followed by Petty Officer Jacob Biddle who went down on one knee on the wharf and proposed to his partner who said 'yes' to a chorus of cheers. The rest of the crew then disembarked amongst scenes of emotion from friends and family.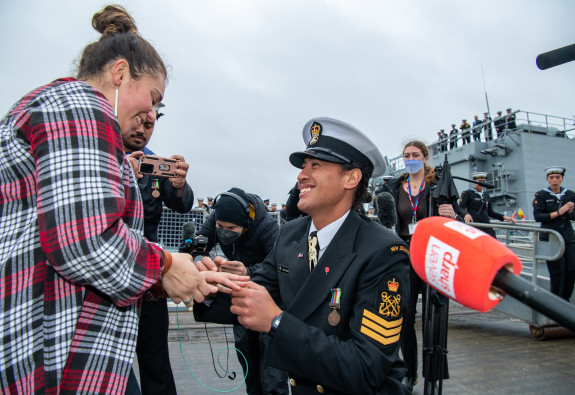 Also welcoming the ship and crew back home were the Minister of Defence Peeni Henare, Secretary of Defence Andrew Bridgman, and Chief of Navy Rear Admiral David Proctor.
Rear Admiral Proctor said it was a very good day for the Navy.
"With the upgraded HMNZS Te Kaha already home, the return of HMNZS Te Mana marks the next step in the restoration of the Royal New Zealand Navy's combat capability," he said.
"Once their modern systems have been fully introduced, the frigates will provide Aotearoa with high-end options over the full range of maritime operations.
"Te Kaha and Te Mana will be able to deploy through the IndoPacific and anywhere in the world to advance our national interests, including providing maritime security alongside our partners where needed."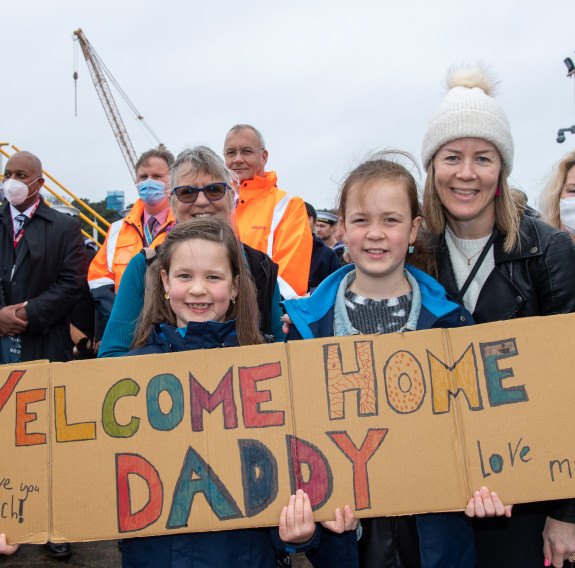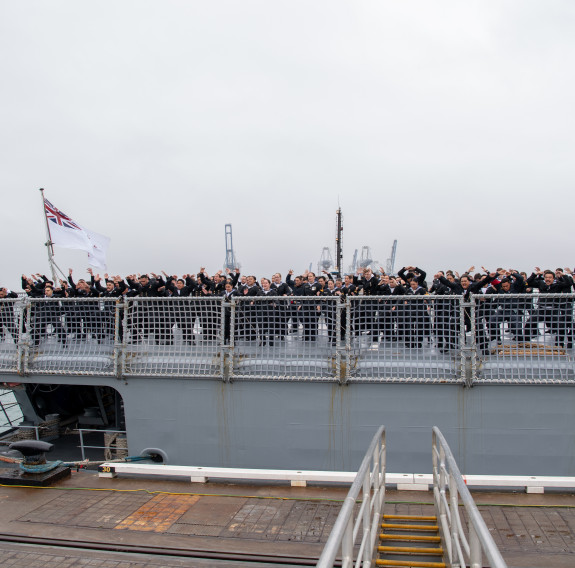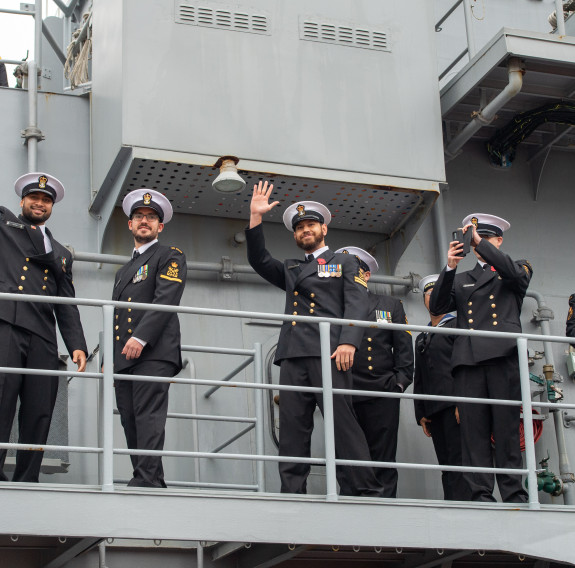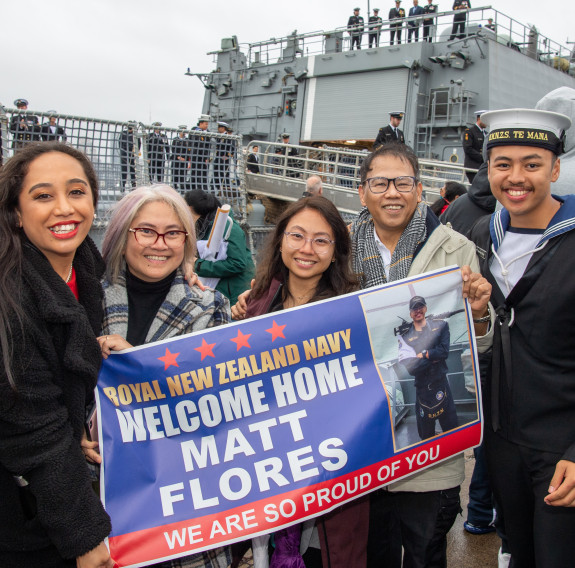 The upgrade programme was managed by the Ministry of Defence and carried out by Lockheed Martin Canada, which delivered new radars, electronic detection and other above-water systems, the self-defence missile system, decoys against missiles and torpedoes, and an upgrade to the hull-mounted sonar, along with the combat management system that integrates these.
Rear Admiral Proctor said the upgrade work was critical for the Navy as it means New Zealand could now make an even bigger contribution in the region, and globally when working with international military partners.
"In terms of new technology and equipment, and a well-trained crew to operate it, our frigates are now on a par with those of our allies and will provide our Navy with an effective and future-proofed combat capability well into the 2030s."

Chief of Navy Rear Admiral David Proctor
Te Mana will shortly undertake a series of trials, tests, and exercises, allowing for the progressive release of the ship's operational capabilities.